After a perfect day, driving through the Glacier mountains on Going to the Sun Road,  (See "A Day in the Park") we drove up to Babb on the east side of the park and in to Many Glacier. Ron and I enjoyed a fun Alpine lunch together; we had seen bear, fox,  marmots, mountain goat, and deer in their forest and mountain settings. My heart was full! I set the gps to direct us from St. Mary, back around the southeast edge of the park – roads we had not yet traveled – to reach Highway 2 and our RV Camp near Kalispell. Neither Ron nor I had any idea what we were getting into when our "gps Lady" led us to a 12-mile stretch of road, Montana Highway 49, also known as Looking Glass Highway.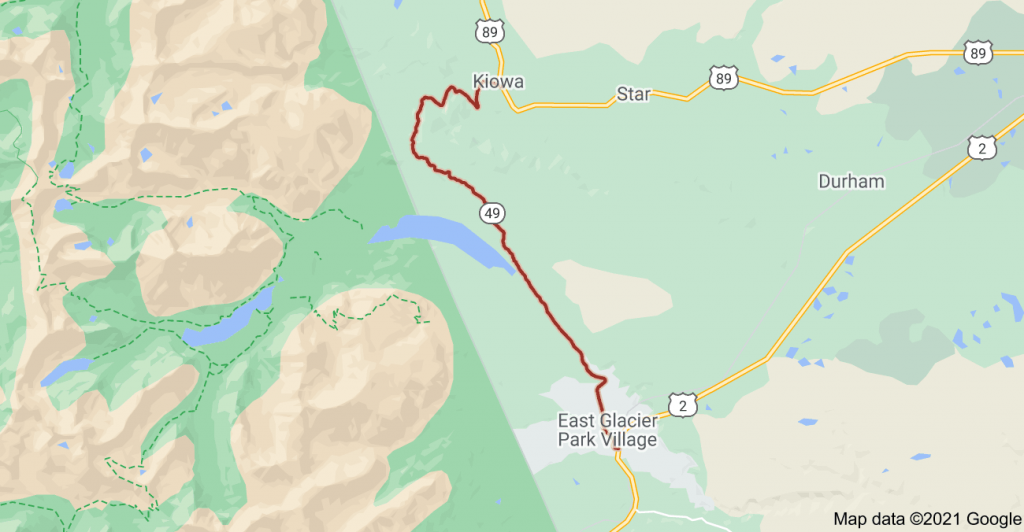 I hope to never see that road again!
Sure, Going to the Sun Road" was frightening at times, but this stretch was, well . . . So. Much. Worse.
Traveler / writer of takemytrip.com describes it as "twisty, bumpy, steep, narrow, and generally difficult to drive."
Yeah, I'd say so.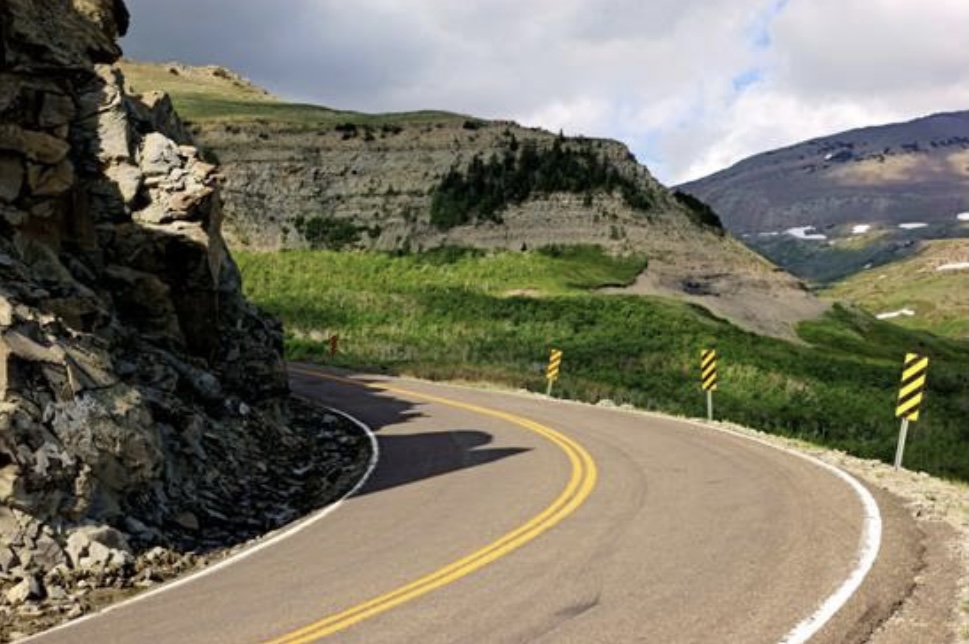 He further writes that you gain elevation and "it's one twist after another . . . is crazy dangerous . . . " with "very little room for error, and no guard rails to protect you in some of the most critical places. Aside from the curves and narrowness, the road itself is in terrible condition . . . potholes and suspension straining dips . . ."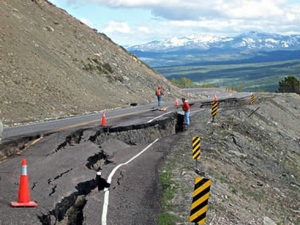 The traveler / writer thinks the spectacular views are worth it. Neither Ron nor I agree.
I've borrowed photos from the takemytrip.com website to share with you in this post, as I could not bring myself to hold my phone to take even one pic.

In your mind, picture dozens of hairpin curves such as the one in the pic, each with no guard rail, no shoulder, and immense drops. Picture at least one of those hairpin curves with a cross placed on the edge of the mountain, commemorating the loss of life. It was the most stressful 60 minutes (yes, 60 minutes to drive 12 miles) Ron and I have ever spent in a vehicle.
I'd never realized how much I loved the straight, boring lines of Highway 2 across North Dakota until the yellow highlighted route of my Rand McNally Road Atlas began taking on little snake-like patterns.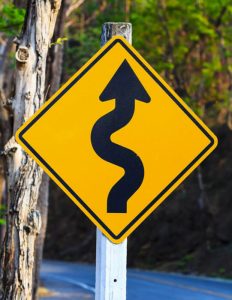 The route became especially frightening when those patterns were accompanied with the triangular markings of mountains nearby. It became a terrifying combination in my mind!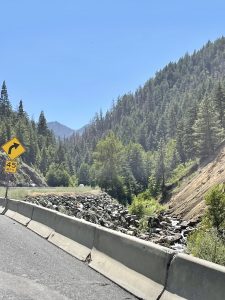 Suddenly, every day since that drive on Montana 49, I fight a fear I didn't know I had: the fear of driving around curves with drop-off edges, often in windy areas, while pulling a travel trailer.  I write this post 13 days and four states after traveling the supposedly beautiful but certainly dreadful Montana Highway 49, and the fear is still very real today, as we travel through an otherwise beautiful location on this lengthy trip we're taking. 
Do you remember reading about the prophet Elijah?  He was also frightened. The concept of Elijah being fearful puzzled me at first and continued to bewilder me in further study because he was a man who had witnessed the power of God and had performed miracles himself by that power. After all the demonstrations of God's power, Elijah, nonetheless, was so frightened by the threats of Jezebel that he ran over 100 miles, where he collapsed under a broom tree. He then traveled another forty days and night to a cave at Mt. Horeb, where he hid. Why, I wondered, would a prophet of God be so frightened? Why didn't he just stand up to Jezebel and proclaim the Word of God to her, as he had proclaimed to so many others? Whatever the reasons, I understood Elijah's fatigue and fears. I had been raised with fears. My family called it worry. My mother, father, aunts, and uncles had perfected worrying. It wasn't until later that I realized that worry although sometimes growing from godly concern, was typically nothing but fear. I too was adept at worrying! If my child was out of sight, and I sensed any possibility of danger, my mind could perceive the child dead and buried within seconds!  The slightest fever brought visions of mortal illness and suffering. If there was a place to hide from my fears, I would certainly flee to it.  Like Elijah. And I presume that is exactly what Elijah had done. His fleeing and hiding were all a part of the fear he was experiencing.
Now, it's easy for us to look at Elijah and question how in the world he would be fearful.
And it might be easy for you to look at me and wonder the same!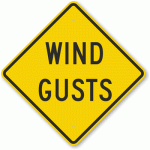 One thing I know: Fear is from the enemy, so I need to fight it with the Word of God. When I become fearful, I need to speak the Word. I've written about fear in the past, as it's something I've dealt with most of my life, and I'm sure many of you have, too. This is how Jesus has whispered to me about fear in the past. He has told me to guard my heart from fear.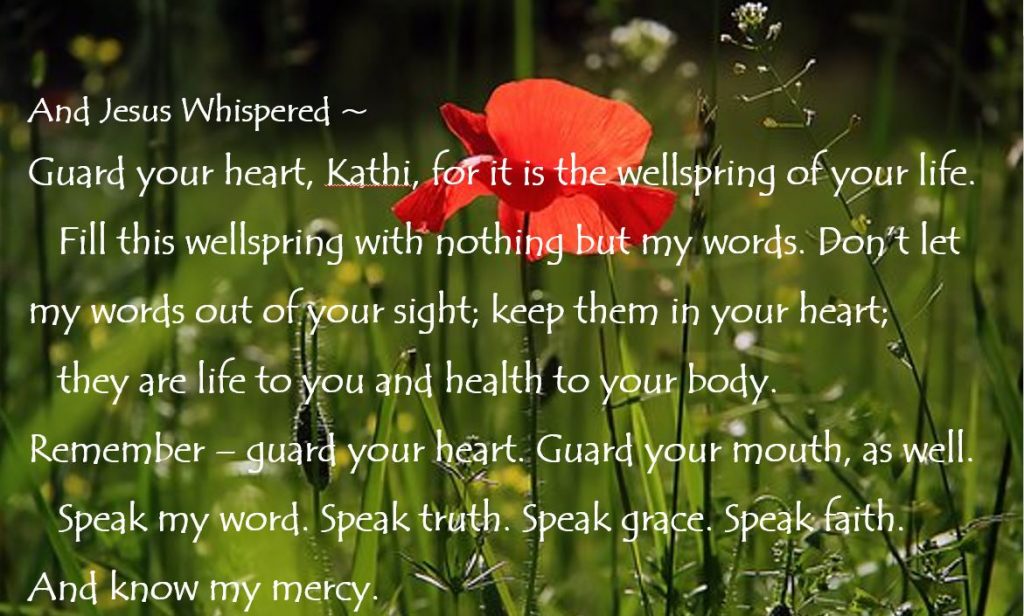 Like He did with Elijah, God has demonstrated His power to me over and over throughout my life. So why do I fear?
Like David, the Psalmist, "I was young and now I am old, yet I have never seen the righteous forsaken." So why do I fear?
The Bible tells me that God has not given me a spirit of fear. Instead, He has given me a spirit of power, and of love, and of a strong mind. I'm going to overcome that fear with power, love, and a strong mind. How? By guarding my heart and my mind. And by speaking the Word of God. Loud enough for the enemy to hear. (Proverbs 4:23, Philippians 4:6,7)
What fear are you fighting? Guard your heart with His Word!
Click here to read the next  travel Post #10b Have you ever held a bear claw in your lap?