Bible Studies  ~  Ladies' Teas
Retreats  ~  Groups  ~  Conferences
Whatever your event, I'd be honored to speak to your group!
"Prepare to be inspired!" Peggy Modert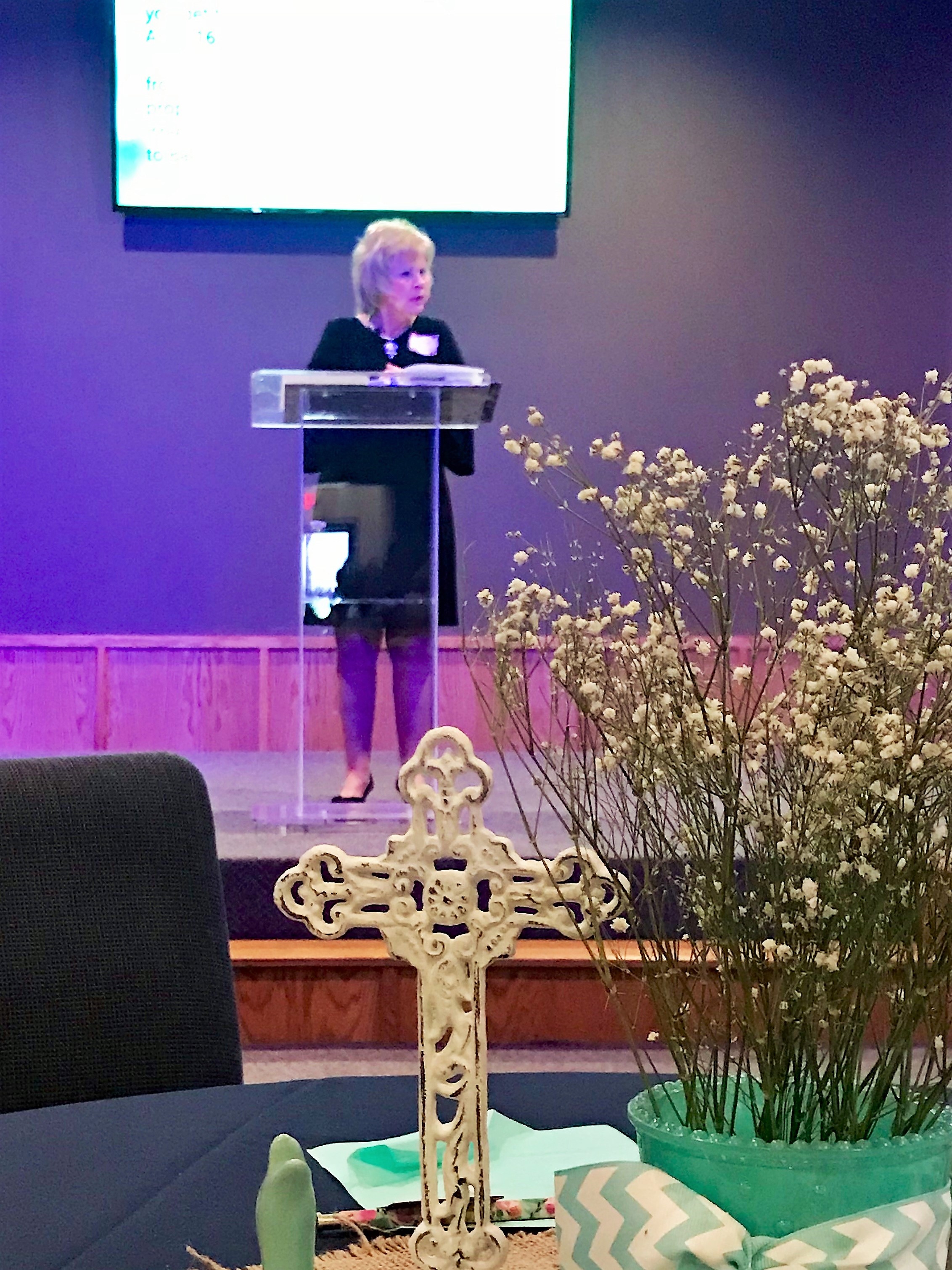 "Kathi speaks from the heart and in a manner that any audience can relate to.  Her quick smile and gentle humor draws you in and leaves you wanting to know more about the Lord she loves.  Knowledge, compassion and sincerity make Kathi the perfect speaker!"

Sue K. Irwin
Freelance Writer
"Having known Kathi all of her adult life, I'm eager to write that Kathi has the ability to communicate in song, writing, and speaking and the desire to share how God has helped her through life's challenges, both good and difficult.
Kathi's steadfastness is a quality we all need! Women will want to implement the lessons Kathi teaches, either in their beginning walk with God or in their continuing walk.
Kathi is adored by her husband, loved by all her children and grandchildren, and admired by her friends. Doesn't that qualify her to speak for your group?"
Gerrie Hyman Mills, Inspirational Author & Speaker
Published: Holy Chutzpah! Snapshots of Everyday Faith and OY VEY! Such A Deal
Bio:

Kathi Waligora is an inspirational speaker, having spoken to Christian Women's Clubs, retreat conferences, and ladies' events, sharing her testimony and messages from God's Word. She has a B.A. from Olivet College and an M.A. from Spring Arbor University. She has taught English at both secondary and college levels. Kathi and her husband Ron restored an 1879 Victorian building and founded North Woods Coffee Company in Coldwater.

Kathi is passionate about her ministry at Tommy's House, a recovery/transition home in Michigan, where she supports and encourages women recovering from addiction.

Married for forty-seven years, Kathi and Ron are the parents of three grown, married children and are Nana and Papa to eleven of Michigan's sweetest kids. They live in wooded surroundings in southern Michigan throughout three seasons and tropical surroundings in southern Florida during the winter.

Kathi Waligora wanted to author a book since she first read Little Women in Jr. High school! That dream came true last year when her book, When Life Roars, Jesus Whispers was published.

Kathi maintains a blog on her website, reaches thousands through her writer's page on social media, and enjoys correspondence with a multitude of readers. She delights in weaving her own experiences with grace, grief, and family into her writing. Her compassion for others, a result of those personal experiences, brings comfort and hope to her readers and audiences.
Click here
to contact Kathi through this site or from her business card (below).  
Kathi Waligora

517.630.1193