As I contemplate these 40 days of Lent, I've been listening to and observing others. Some people are fasting. Some share what they are "giving up" for Lent: chocolate; complaining; social media, etc. Some  don't share – it's personal – or perhaps it's sacred. Others are not observing Lent, for whatever reason.
I ponder the entire concept, grasping at its deepest meaning, wanting to understand its fullness leading up to Good Friday and to Easter Sunday.
The United Methodist Church, in its short article, "What is Lent and Why Does It Last Forty Days?," explains that "Lent is a time of repentance, fasting and preparation for the coming of Easter. It is a time of self-examination and reflection. In the early church, Lent was a time to prepare new converts for baptism. Today, Christians focus on their relationship with God, often choosing to give up something or to volunteer and give of themselves for others."
Repentance. Fasting. Preparation.
John Eldredge writes that when going "without something . . .  is approached in the spirit of making extra room for God" in one's life, it can be very meaningful (From Walking with God).
Making extra room for God . . .

very meaningful.
Each year I wonder what I should "give up" for Lent. This year, I know God is leading me to prepare, to contemplate, to make an effort toward solitude with Him. I'll write, for in writing, I am searching the Word and I'm alone with Him. I'm content with His leading. This is going to be very meaningful Lent!
Has God led you to something specific to make Lent more meaningful?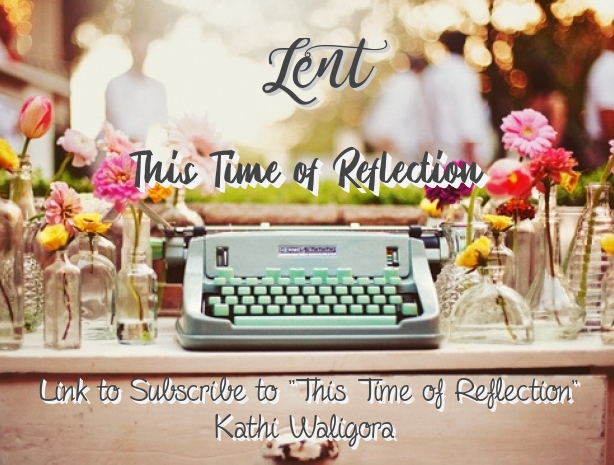 Please be patient with me – I hope to post daily during these 40 days. Read as you desire. 
And, if you're on Facebook, please "Like" and "follow". You'll see the link on this page or click here:  https://www.facebook.com/KathiWaligoraAuthorSpeake