Bad news is frightening. The enemy wants me to forget the Lord's faithfulness to me in the past and His promises of faithfulness in the present and future. Bad news pierces a knife into my stomach. The enemy twists and turns the blade. I'm suddenly nauseous. Discouraged. The outlook is uncertain.  Depressing. Fears enter my tired, worn mind.
I dig deep into my heart. Dig deep to remember my heritage–to remember the heritage given my family–the heritage that belongs to my children. I dig deep and I find the Word – the Word, which is near me. It is in my heart. It was placed there when the righteousness came by faith (Romans 10:6).
"'The Word is near you.; it is in your mouth and in your heart," that is the word of faith we are proclaiming."
Romans 10:8
And once again, I know the strength He gives – strength to fight fear. I remember the strength He has given me before, I remember His faithfulness, and I remember His promise of my heritage and that of my children:
 "All your sons will be taught by the Lord, and great will be your children's peace.

In righteousness you will be established. Tyranny will be far from you; you will have nothing to fear.

Terror will be far removed;

it will not come near you.

If anyone does attack you,

it will not be my doing;

whoever attacks you will surrender to you.

See it is I who created the blacksmith . . . who . . . forges a weapon. . .

And it is I who have created the destroyer to work havoc;

no weapon forged against you will prevail,

and you will refute every tongue that accuses you.

This is the heritage of the servants of the LORD."
Isaiah 54: 13-17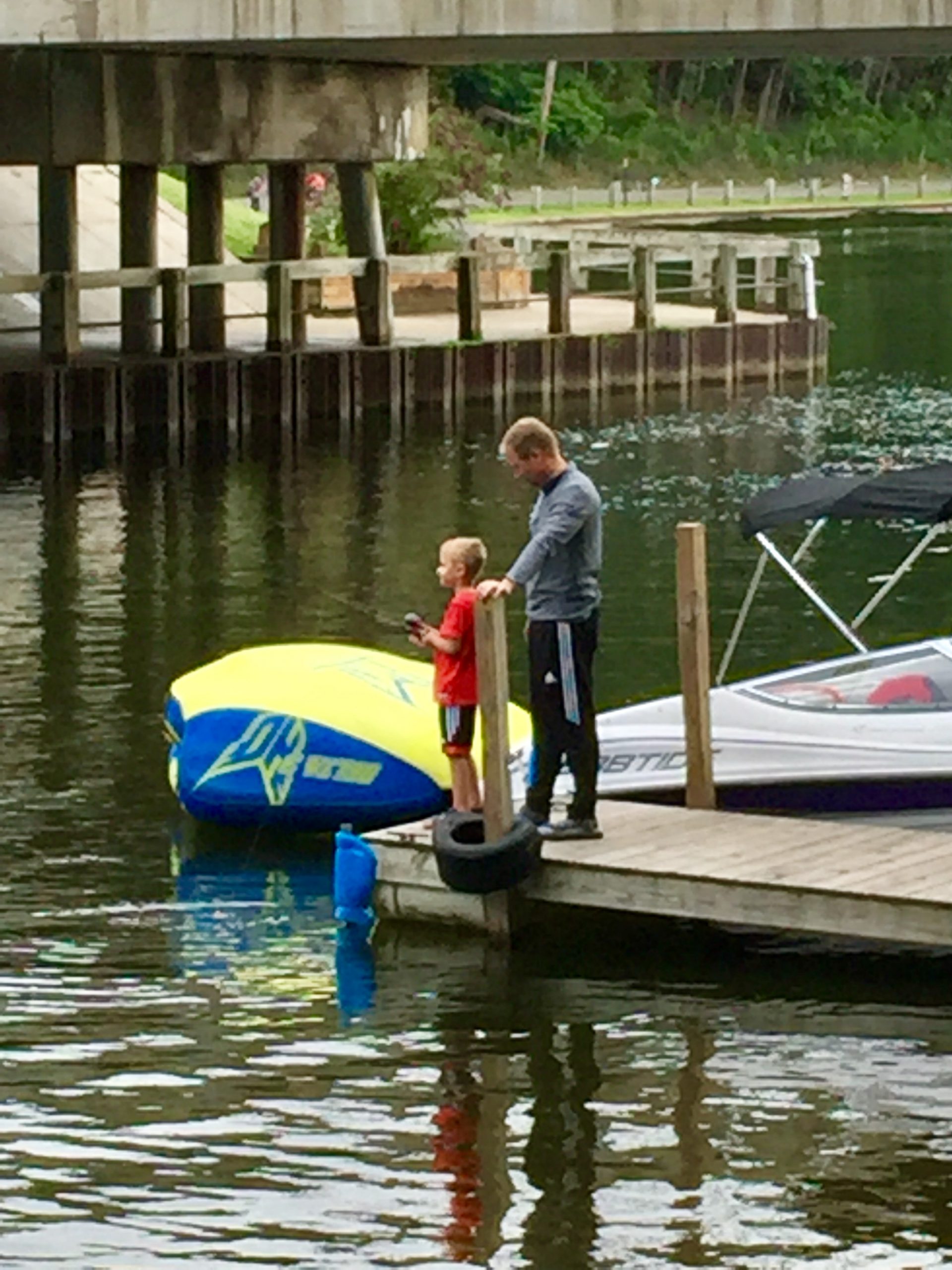 The Word reminds me that because my children have been established in righteousness, they will not experience tyranny and terror, nor will I. The attack is not from God; in fact, any who attacks will have to surrender to us. God created the one who forges the weapon. Their weapons will not prevail. Only what God wants will prevail. There is peace in His Word – in His promises. I am desperate for Him at this time. And as I have done a thousand times before, I pray His Word, trusting Him to complete it:
"Summon your power, O God;

show us your strength, O God,

as you have done before. . . Rebuke the beast."
Psalm 68: 28, 30
 
Psalm 51:5 tells me that
He has heard my vows. He has given me the heritage of those who fear His name.
That heritage is yours, as well, when you receive Jesus Christ as your Savior.
Click here to learn more.