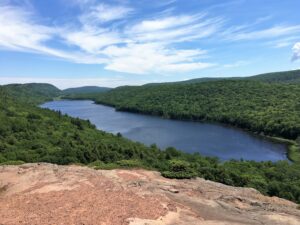 Contrary to the report on Ron's weather app, the sun was shining today, so we drove up the mountain, 1000 feet above Lake Superior to the "Lake of the Clouds."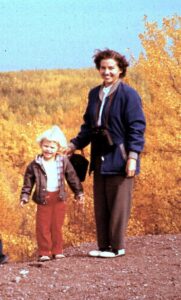 It was a beautiful drive to the top of the mountain. And today, as we parked and walked the 100 yard embankment to the cliff above, years of imbedded memories surged in the form of droplets in my eyes, welling up and rolling down my cheeks. I'm sure that my daddy and mama would have never thought that the memories of this very place, which they had created within me and had kept alive through photos taken with Daddy's new 35 mm Kodak in 1955 would stir up fresh within me all these years later. You'll see me as the little blonde girl in the older pictures. See more pics below.
Until today, I had never been back to The Lake of the Clouds in the Porcupine Mountains.
But I've wanted to.
I've hoped to.
And I've thought about it ever since.
This was a desire of my heart.
Today was the day.
Oftentimes God grants us the desires of our hearts. He loves to do so. He knows those things – even the little things – that will delight us. In fact, He surrounds us with His favor. His favor is like a shield around us. I had lived much of my adult life unaware or unknowing or not believing that I was favored by God, but about eight years ago, in the most difficult time of my life, I became cognizant of it. I believed the Word of God. And I embraced it, finally trusting that God loves me and wants to show me favor.
The Oxford dictionary defines favor as "act of kindness beyond what is due." And that's just what God did for me once again – at the Lake of the Clouds. He granted me an "act of kindness beyond what is due." He allowed me to go back to a very peaceful time in my life, remembering all those years ago, on the edge of this same cliff but feeling absolutely no danger because I was protected by my Daddy and my Mama. And God allowed me to know the same serenity of this peaceful setting today, completely protected by Him, my Heavenly Father.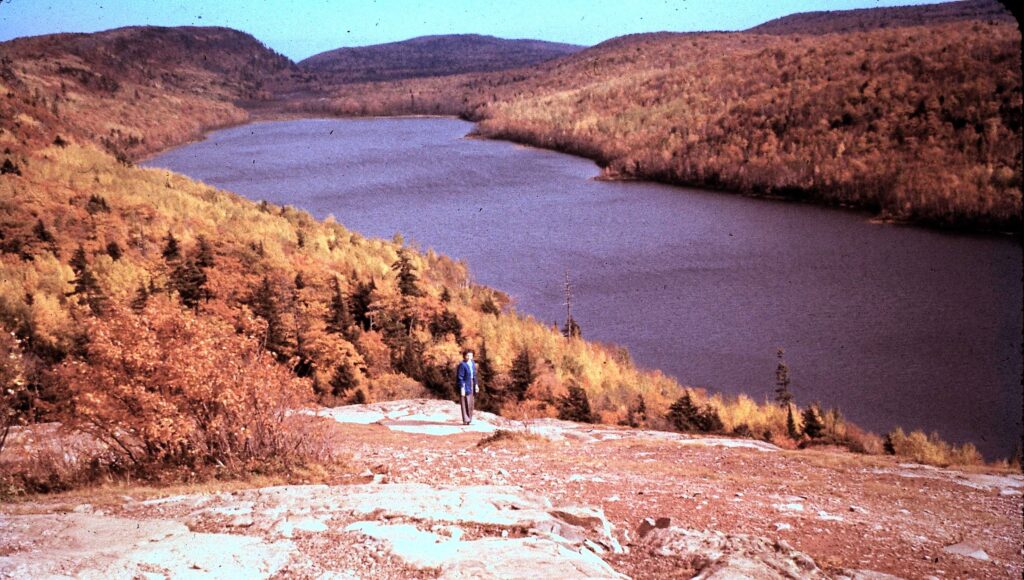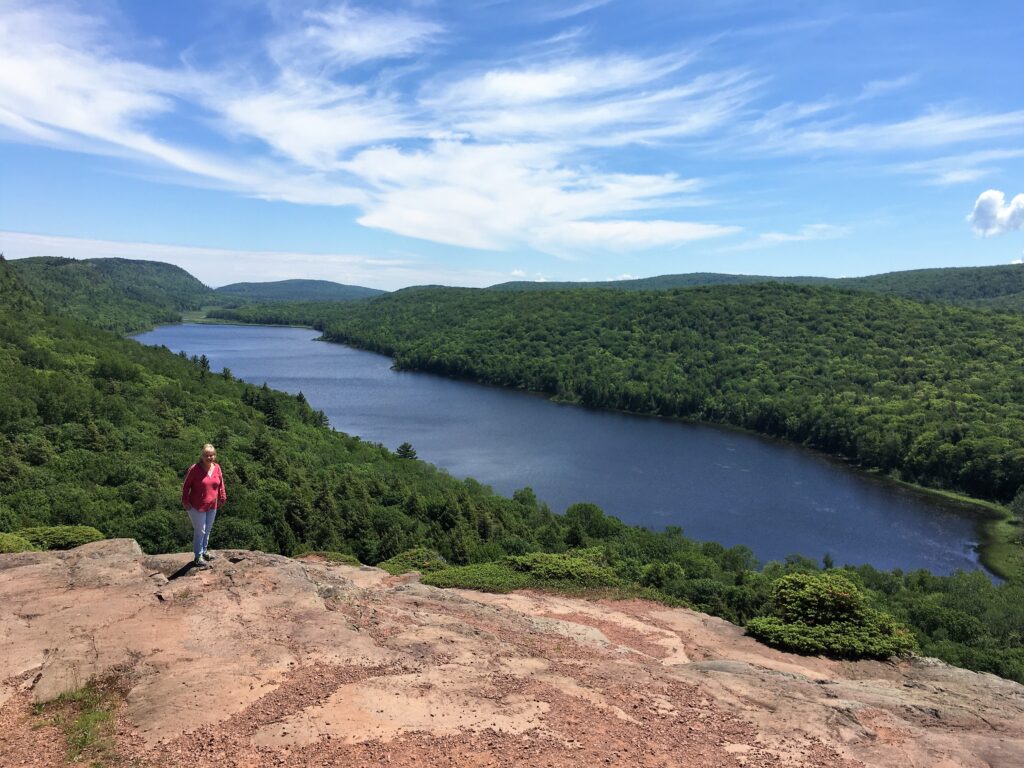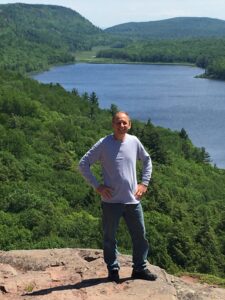 Then He opened my eyes to see even more: the beauty of this place. He filled me with the joy of being there with my husband, Ron.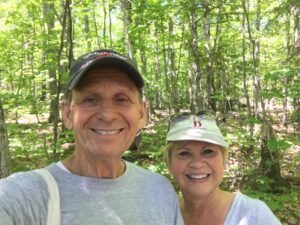 We hiked miles across the encampment and down to the base of the lake below. My heart was full-of God's favor.
God loves to give you the desires of your heart. Ask Him. Then look for it. Sometimes it's huge. Sometimes it's in the little things. 
Undeserved. Unmerited. But it is mine. And it's yours: the Favor of the Father. And it is all because of Jesus. Grasp it. Hold on.
Click here to learn to become a believer: https://kathiwaligora.com/become-a-believer/
Click here to read Post 6 in the series.
Further reading: Psalm 37:4