We left the Redwoods, our hearts full. (Have you read that post? Click here.) We yearned for more time in these forests, but it was time itself that caused us to move on. We tried not to look at all we left behind – rather at all that lay ahead for us.
We took a bit of the Redwoods with us – a seedling for our grandson, Noah.
It would yet travel over 2500 miles with us. I babied it all the way. We headed north on US 199 to Grants Pass and then continued on Highway 62.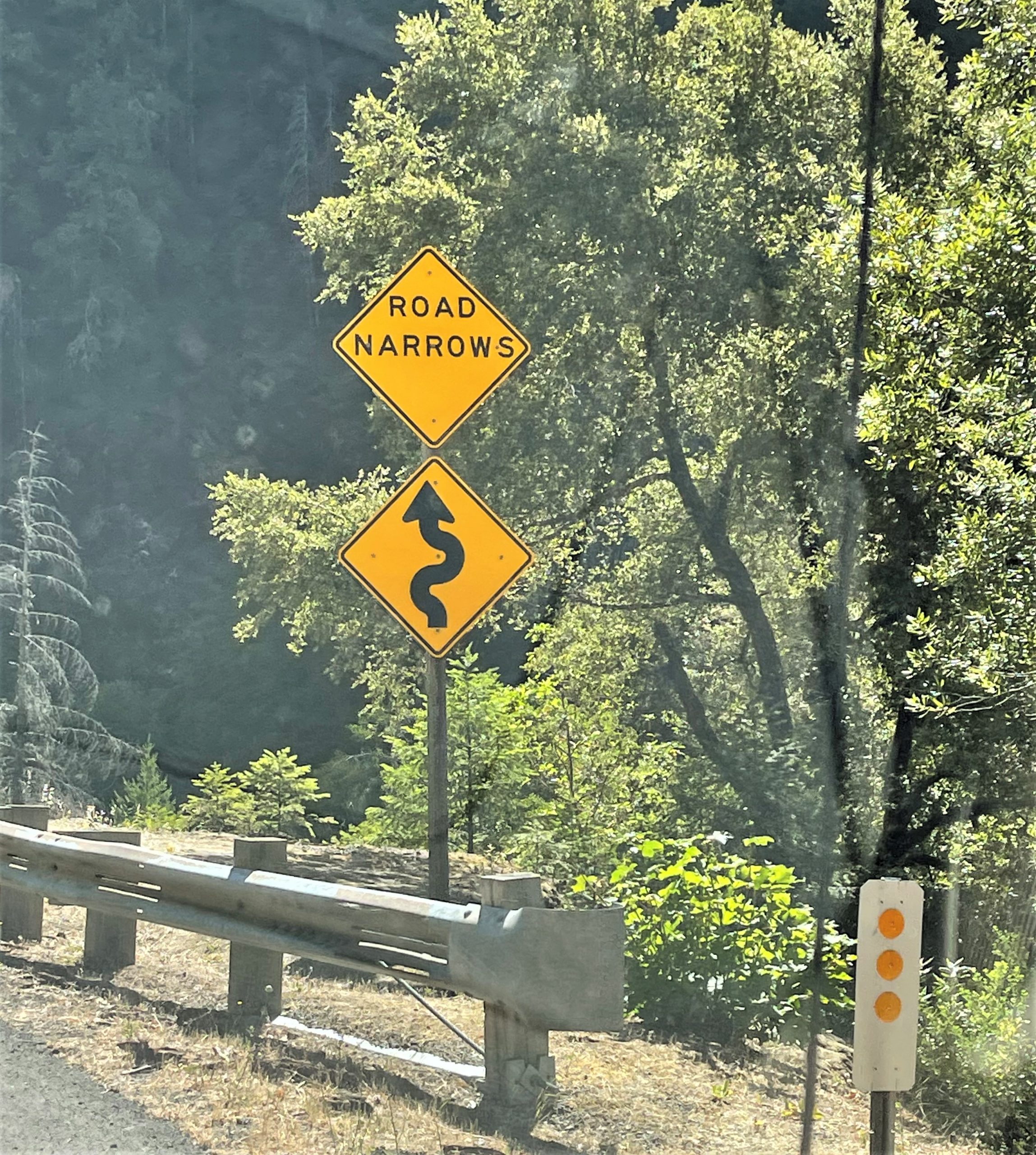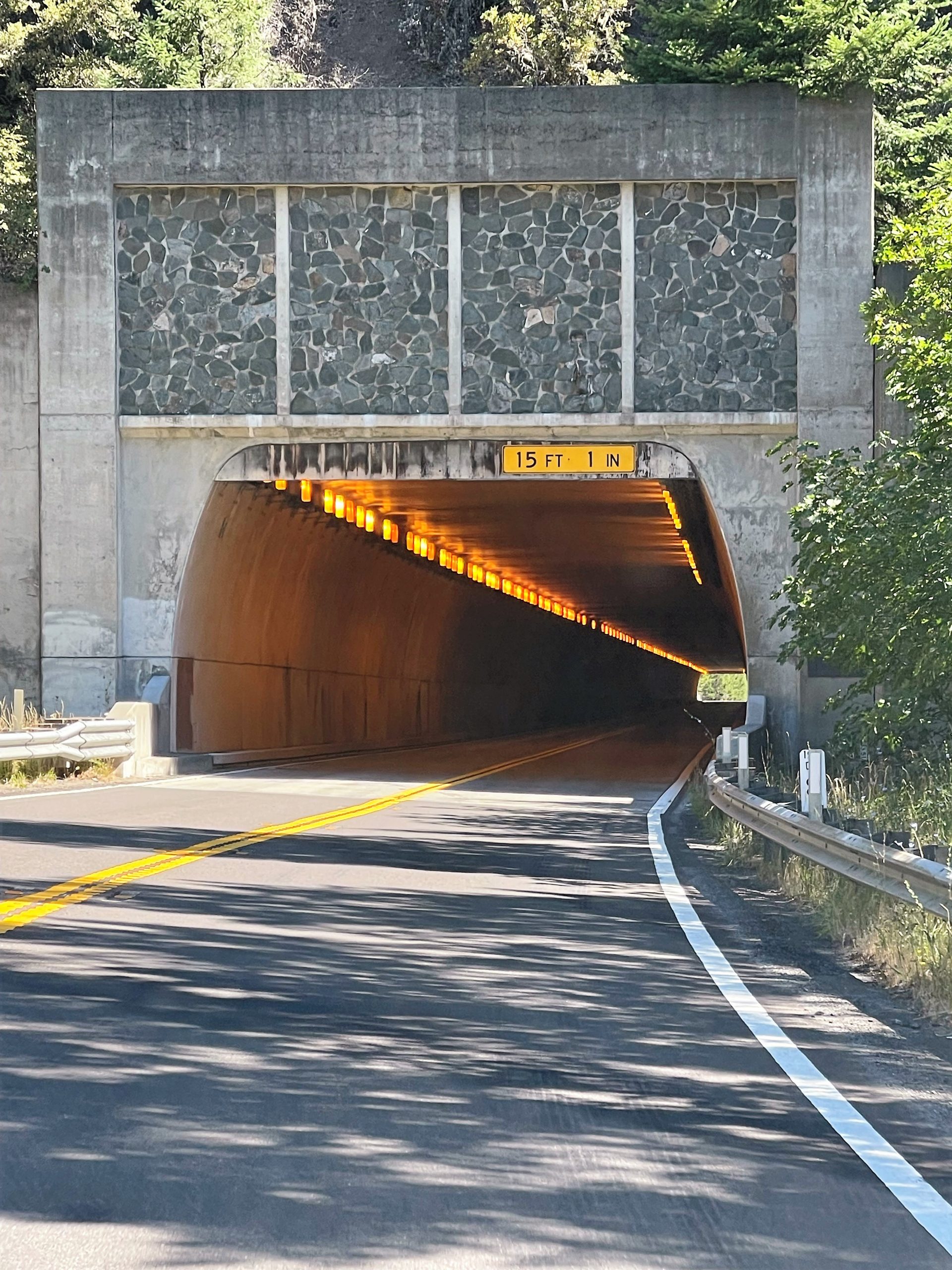 As we had done for 20 days, we continued on this 21st day – to observe our surroundings with its varied landscapes and features throughout every mile we traveled. The truck was most comfortable. Ron and I conversed about everything we saw. We drank fresh hot coffee and cold bottled water and munched on trail mix. Unlike other shorter drives near our Michigan home, I did not read or write while we traveled on this trip. Instead, I soaked it all in. Ron and I loved every moment of travel and every moment together. We were creating sweet memories.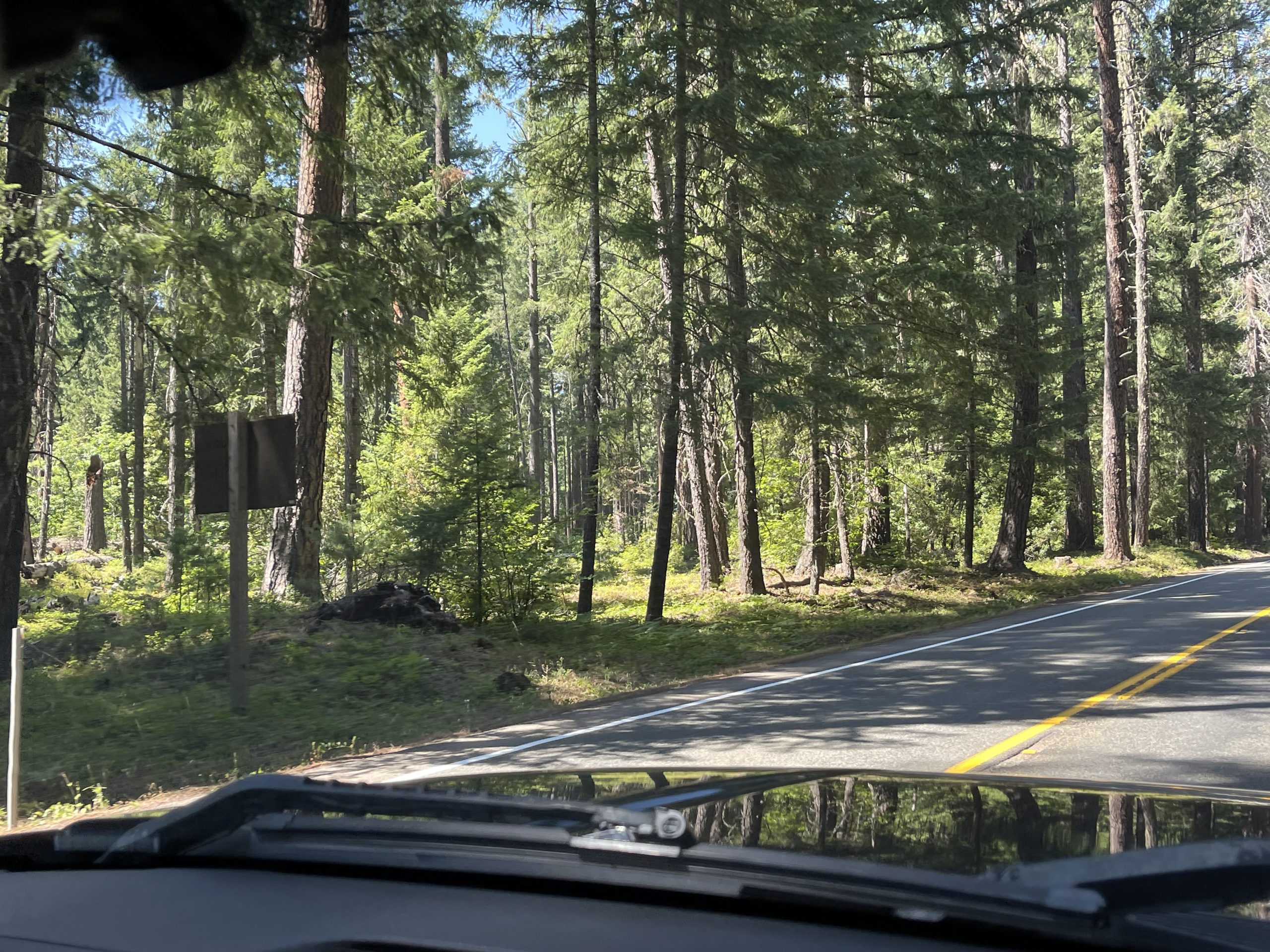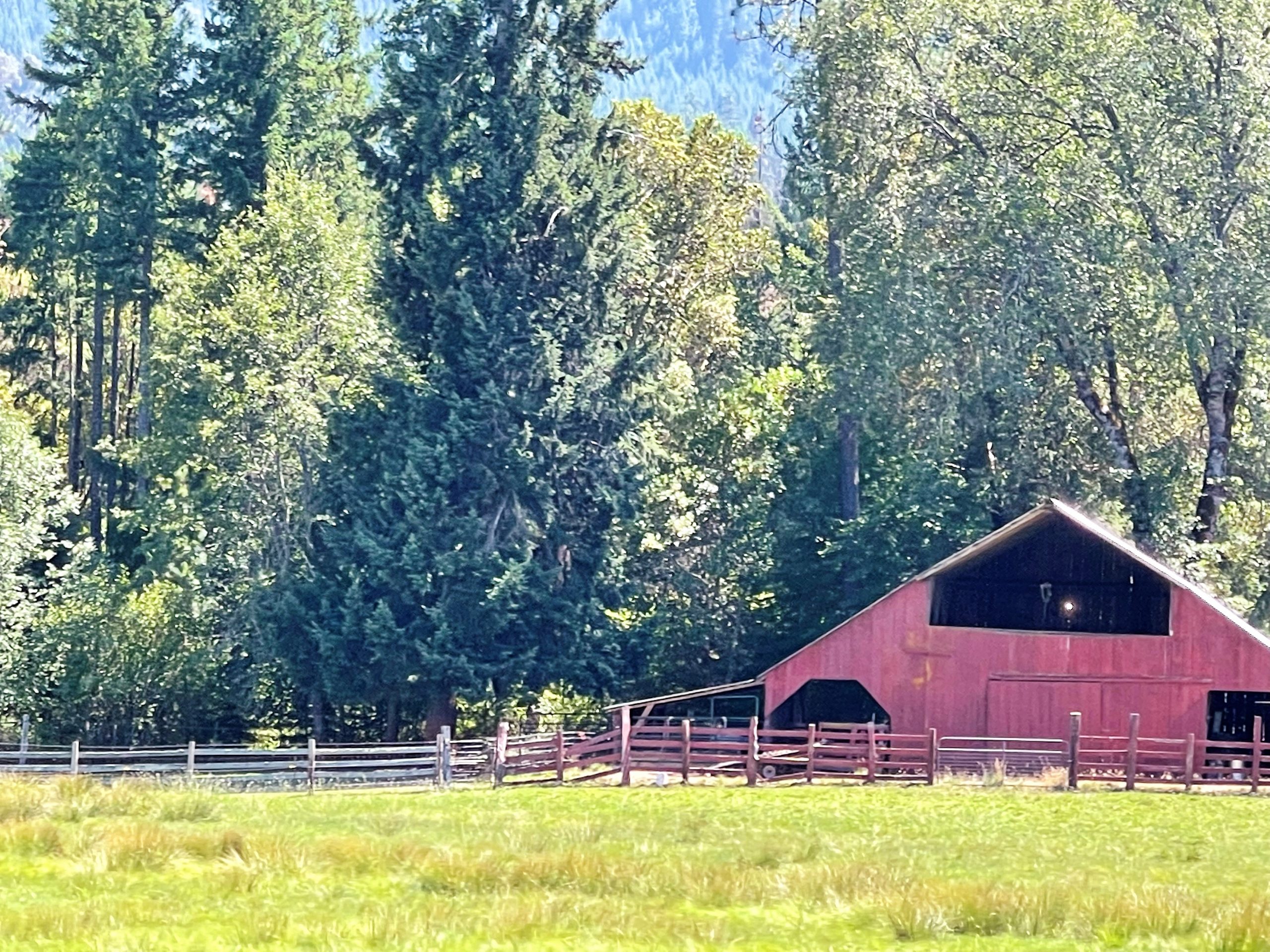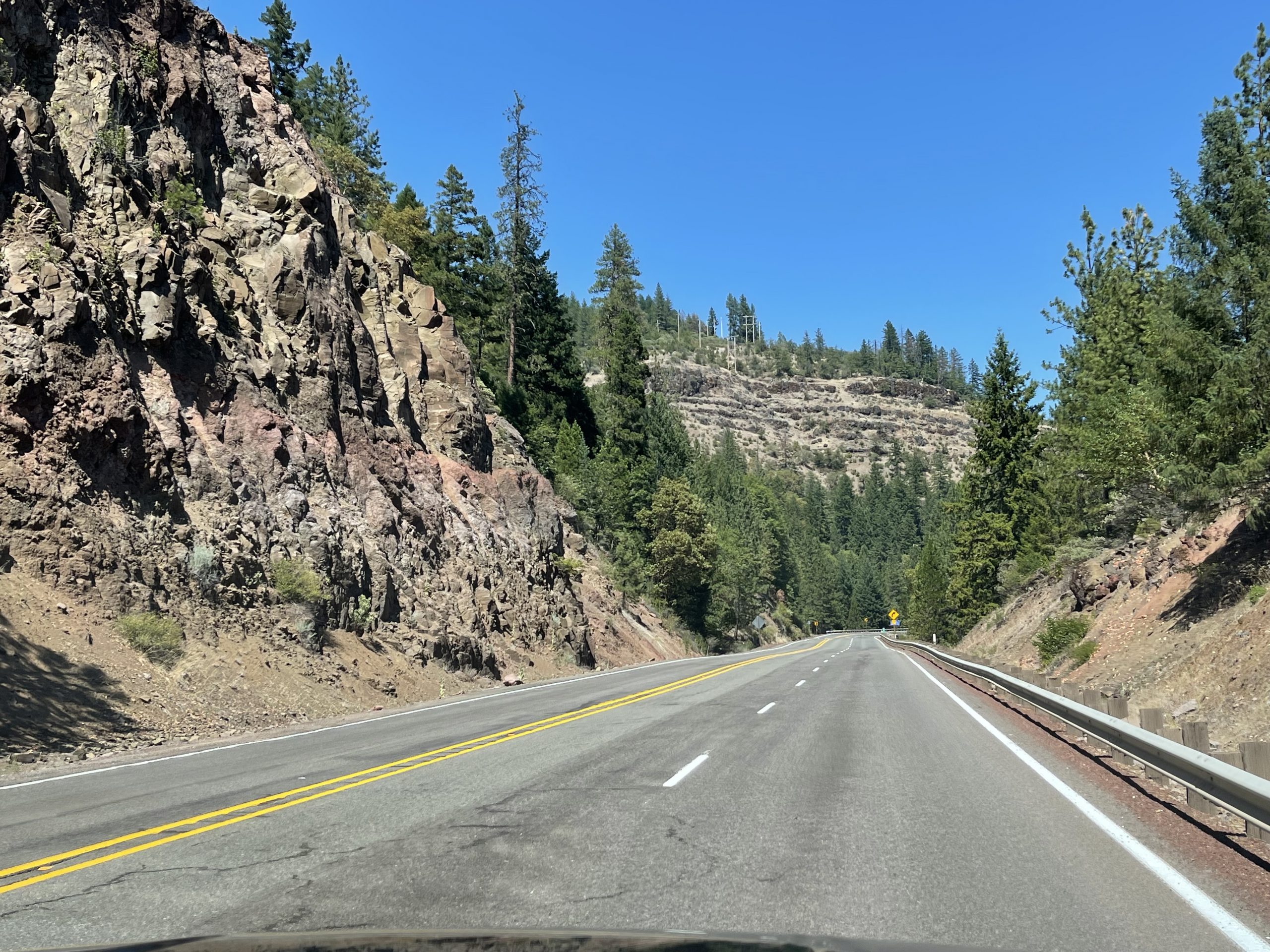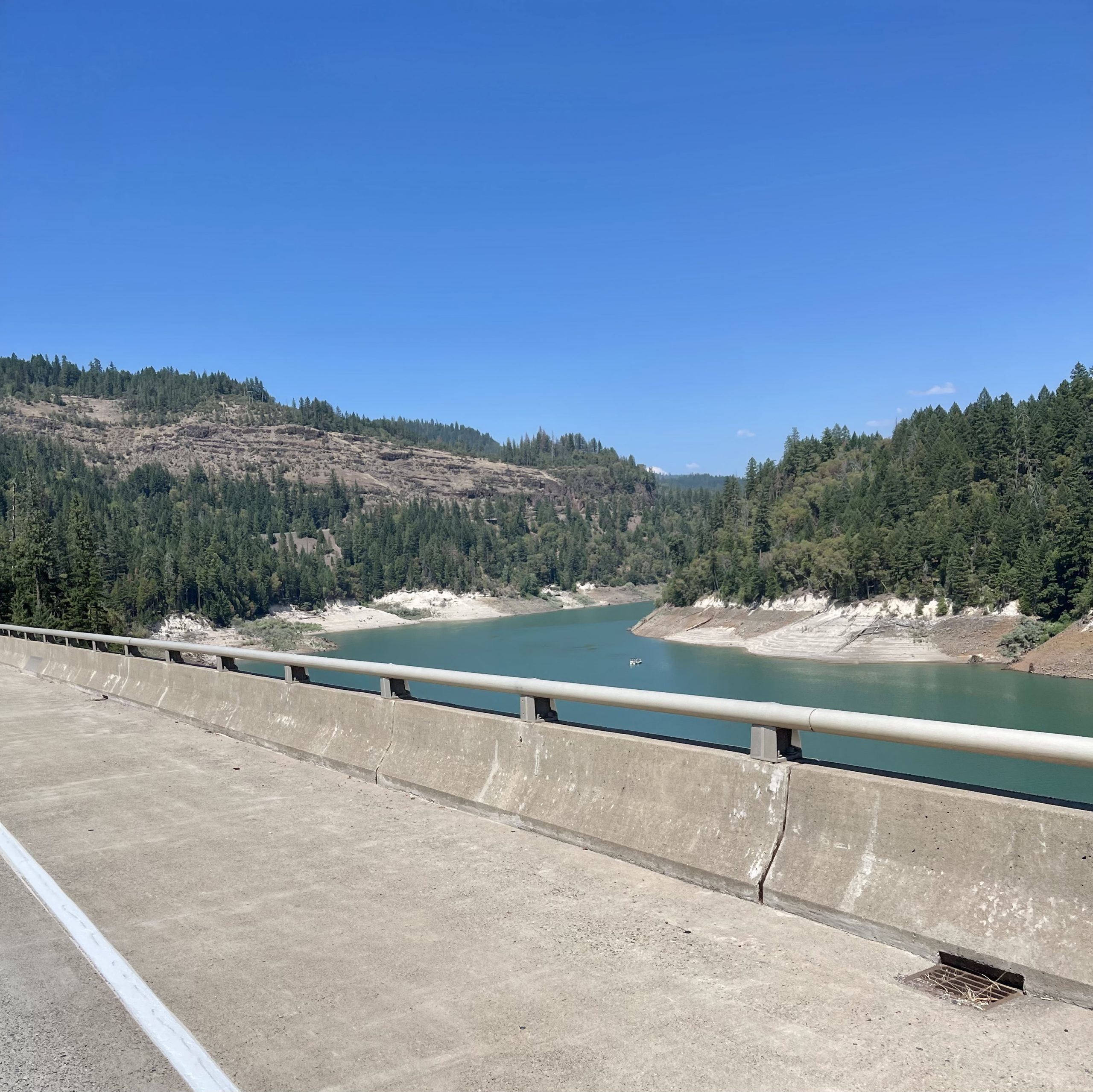 It was a hot day, but we found shade as we lunched along the Rogue River.
Shortly after, we stopped to view the remnant of Mt. Mazama in the distance, which now held Crater Lake, the deepest lake in the United States.
But soon an unexpected treasure loomed ahead of us. I quickly looked at my map to find the name of this mountain I had not anticipated. It was Mt. Thielsen, over 9000 ft. high with the sharpest, horn-like peak of any mountain we had seen thus far. 
Called the "Lightning Rod of the Cascades," its peak often receives lightning strikes, which have actually melted some of its peak, forming fulgarites. We were fascinated by this mountain.
A beautiful, clear day with perfect road conditions, we reached Bend, Oregon, where we had planned to overnight, much earlier than expected. We stopped and had a milkshake, discussed our plans, and pressed on, turning east on US 20. We drove 100 miles through sagebush and tumbleweeds, with no towns in sight, rarely meeting another vehicle, feeling like we were driving our truck through an episode of Death Valley Days. But unlike  those old days of bumpy roads in a covered wagon, this drive was smooth and quiet.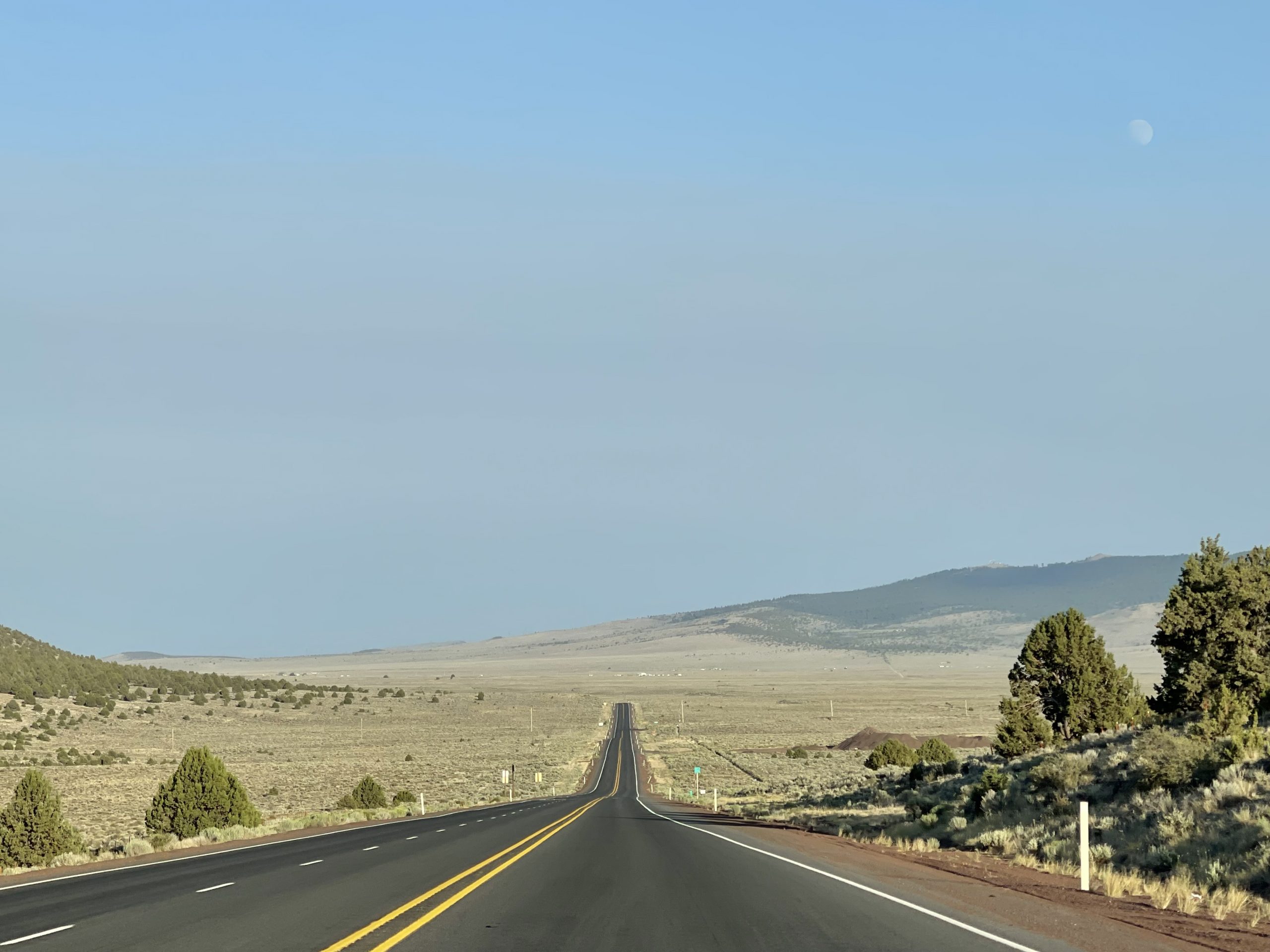 The sun set to the west, behind us, casting pink rays upon the sagebrush.  It was a sight I'll never forget.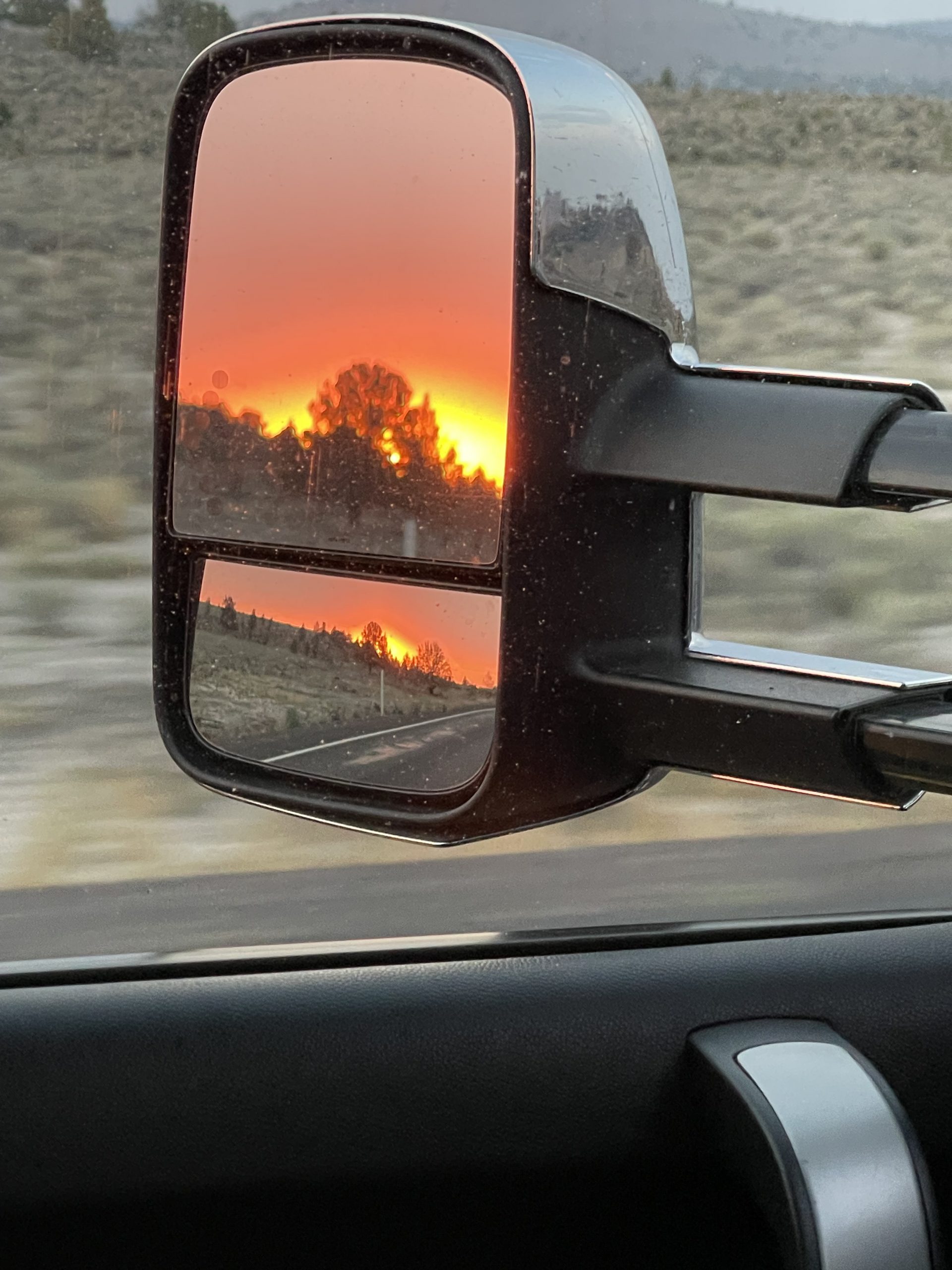 We settled our little trailer into a quiet rest area just at dusk, looked at each other and smiled. It had been an awesome day on our own Oregon Trail. 
Let's stay connected. See the places, here on my website, to follow/like my Facebook author's page and to subscribe to my website posts.