Daddy passed away first and Mama followed him just one month later. I've written about it before, and I'm sure I'll write about it again. But today, I write about something they left behind
when they passed: the "big yellow house," where they lived together 60 years.
They'd been married just a few years, when they bought the house and the property – 80 acres – some farmland, some woodland. In this house and on this property, they raised their family and created a heritage for us that lasted not only through their lifetimes but one that continues today in us, their children and grandchildren.
They planted thousands of pine trees in bare, unused pastures. Along the creek bordering the south line of the property, Daddy created a beautiful picnic area, where he and Mom hosted family reunions and Sunday School picnics. Church softball teams played in one of the two ball fields. Twenty foot posts connected by tightly woven wire farmyard fence stood tall and firm behind home base, creating the back stop.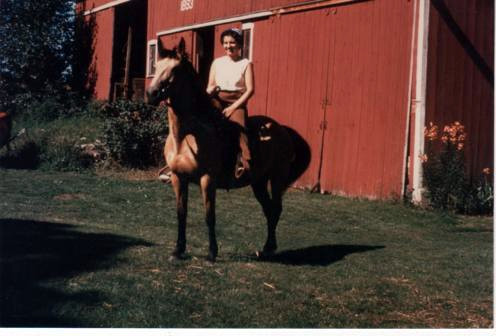 The heart of this ideal ambience was the house – a big yellow house – and although we all loved it, my mother seemed to love it the most. Next to her Lord, her husband, and her family, the house was her everything! She needed nothing else to be content than to be in her home – the big yellow house. And it fully satisfied her from the fall of 1952, when they moved in, until her last day, some 60 years later.

During those first years, few improvements were made to the house, but it was personally and tastefully decorated on a very limited budget: simple, sylvan printed curtains attached with sewn on rings; homemade chair cushions, stuffed with worn towels and covered with a pastoral print; and fresh flowers from the garden in the summer, pussy willow in March, and evergreens in the winter.
We "lived" in every room of the house. One of the big upstairs bedrooms belonged to me! But in the cold winter months, Mom and Dad set up my brother's and my twin beds in the dining room on the cozy main floor, as the upstairs was hard to heat. Heat rose through one large, square, cast iron register in the living room from the enormous wood furnace in the basement below. Insulation and storm windows came years later.
During my childhood diseases, my mother tucked me into a "bed" made up on big wine-colored frieze chair and matching ottoman – close to her opened bedroom door.
She was very spontaneous, and she improvised as needed – or at whim!

One day, I came home and found that she had cut the top part of the footboard off her bed. I didn't even know she could use a chainsaw!
She cooked on electric stoves but yearned for a cookstove to be put in the back "woodshed," an unheated, unfinished part of the house. A "summer kitchen," she would call it. She also would have loved an open stairway. Mama never got either the summer kitchen or the open stairway, but it didn't appear to matter much to her. She loved her house unconditionally and was most content there.
As  the years passed and Mom worked more outside her home, adding to Daddy's income, physical improvements were made to the house: storm windows, insulation, aqua-colored carpet from Sears & Roebuck, a remodeled kitchen with maple cabinets, and a new large window, overlooking the huge garden, filled with poppies and strawberries, vegetables and flowers, and on to the fields below – all from the dining room table.
But time passed, and as the house aged,

so did Mom.
Near the end of her days in the big yellow house, I often found my mom sitting at the dining room table, looking out the window – across the garden, and on to the old ball fields, picnic area, and the creek. I often heard her speak as she had throughout the years before: of love for her "big yellow house" and of the contentment she found within it.

Before Mom was buried in the country cemetery across the road, we placed her in a beautiful white hearse and covered her with flowers – flowers like those found in her garden and yards. And on that cold April day, she journeyed the circular drive one last time – near the spirea bush, beside the old maple tree that had slowly died along with her, alongside the kitchen door she had entered so many times, and past the lilac bushes, just beginning to leaf. I imagined hearing her say "goodbye" to that "big yellow house" as she stepped into a perfect one the Lord had prepared for her.
As much as she loved the big old yellow house, I don't think she misses it now because, you see, I'm sure God gave her a new one in heaven. It has the open stairway she always wanted — and a summer kitchen with a green and cream-colored cook stove. Daddy was waiting for her, sitting at the dining room table, forever to share that big yellow house with her!
Recently, I've been sorting through Mom's "pieces" – her writing, her notes, and her quips – and I came upon a little piece she had clipped out of a magazine one day, long ago. I've researched it. The words seem to be anonymous, yet they are my mother's words:
"There's a house whose rooms I know by heart

where I tended the garden and read my books.

Where dreams were dreamt and memories made.

Where children grew up and I grew old.

There's a house where life was lived.

A house where I belong."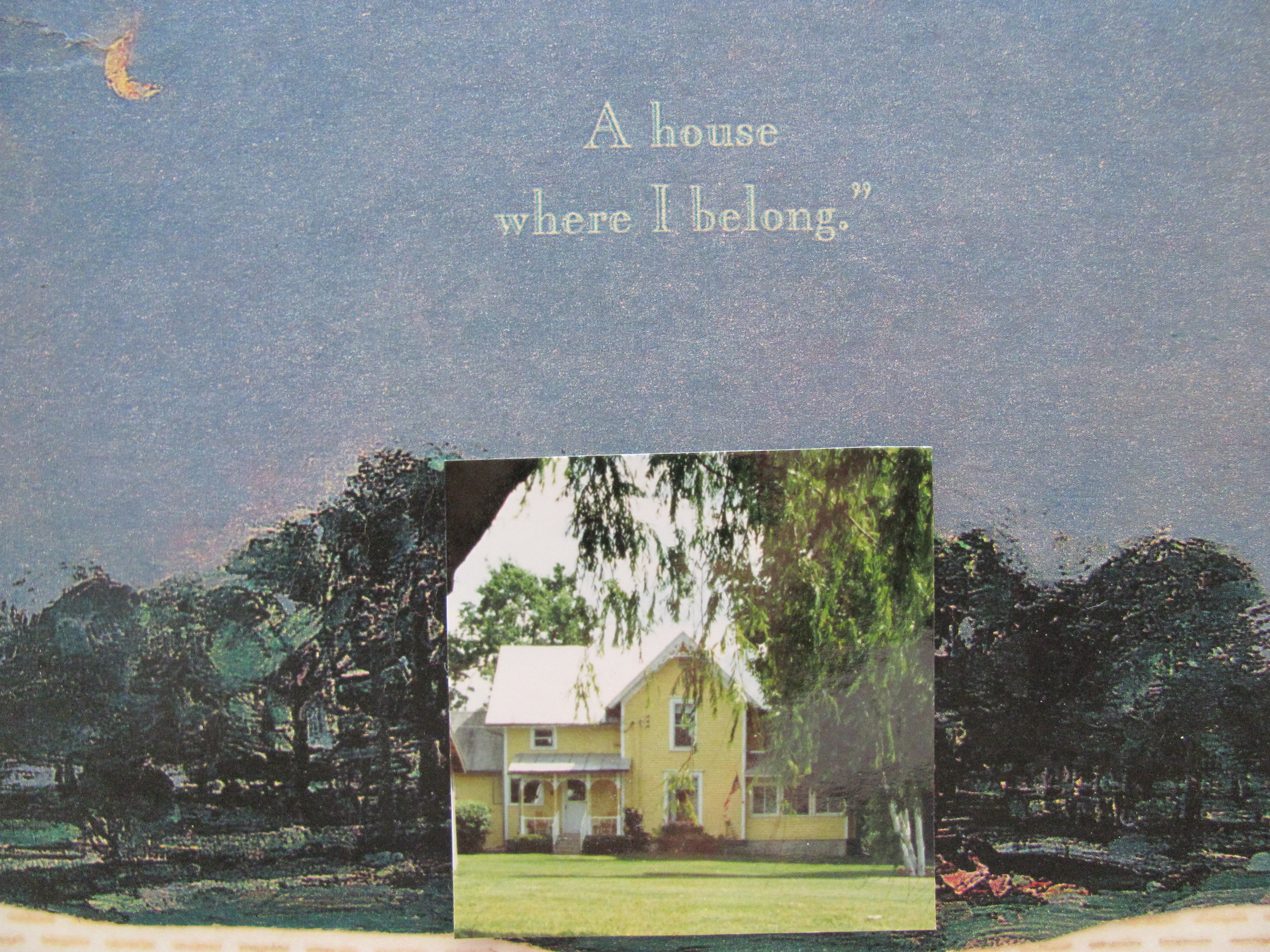 Mom had cut the page, probably from a magazine, personalized the piece by placing a photo of her "yellow house" over the house pictured in the article, and covered it with  a plastic protector.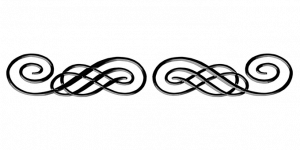 I love the yellow house. I know its rooms by heart. I dreamed in the house and read my books there. But my children didn't grow up there, nor did I grow old there.
 Someone, however, will again raise her children in that house, and that woman will grow old there. She will never "see" it, but a blessing of heritage will permeate its walls, the presence of the Holy Spirit will indwell its rooms and will touch the woman's soul. Yes, someone will again live out her life there. And for her, it will be a house where she belongs.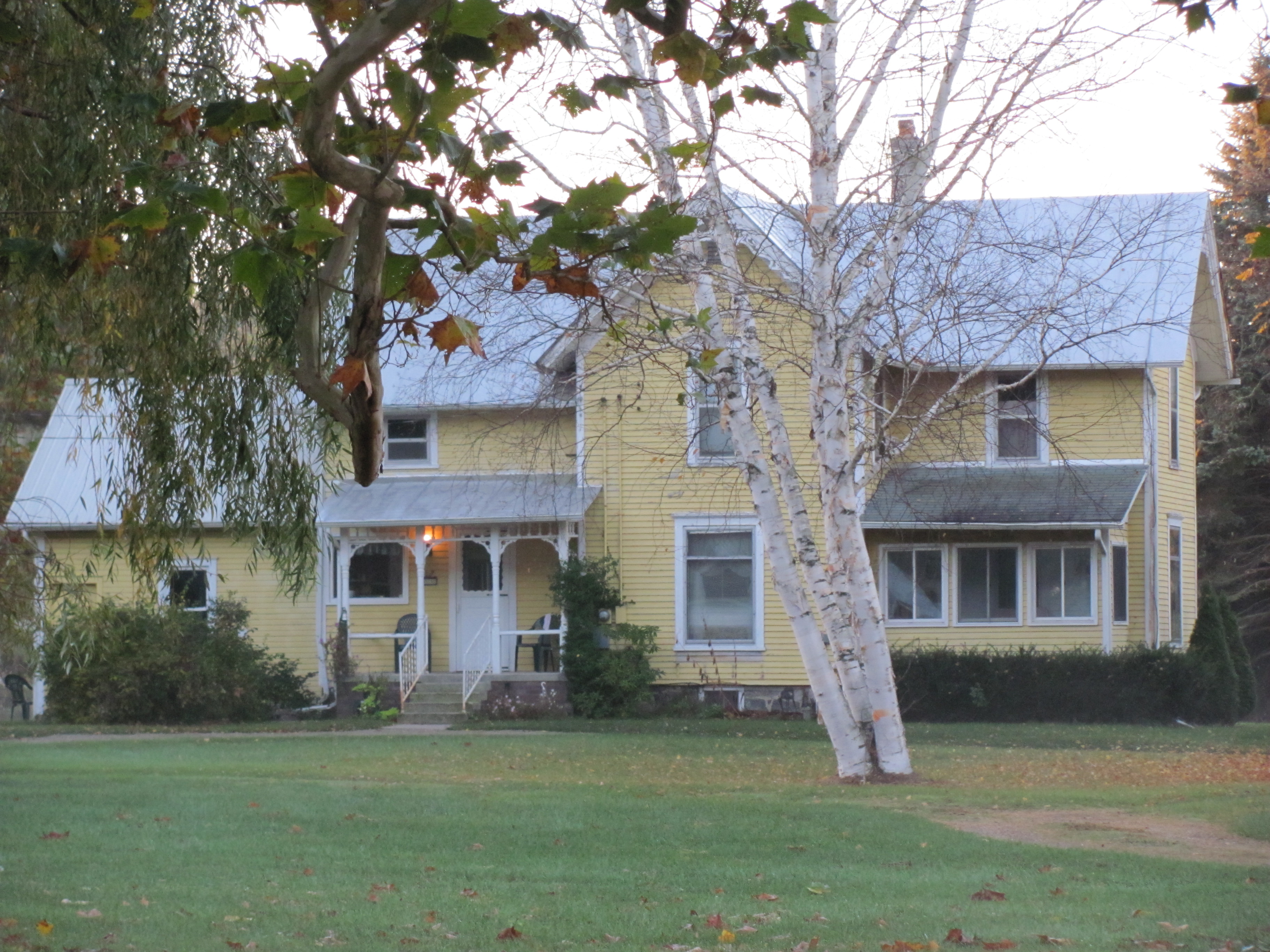 Read more in When Life Roars, Jesus Whispers
Click here to order.