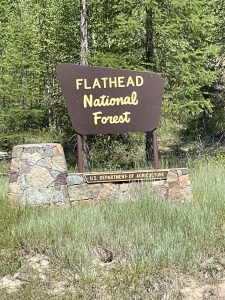 Our second day at Glacier National Park was a bit more relaxing than the first, as we took a lovely drive and a relaxing boat ride. (Read about our first day here.)
There's a town far north on the west side of the park called Polebridge, just 20 miles from the Canadian border.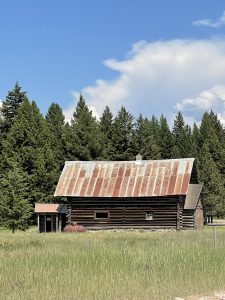 Along the way, we peeked at grassy settings of cabins, often surrounded by wood pole fences. We wondered if these were summer cabins for people or if they lived here full time.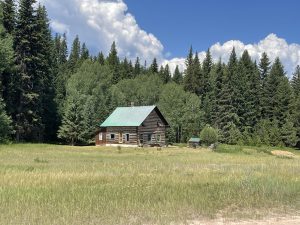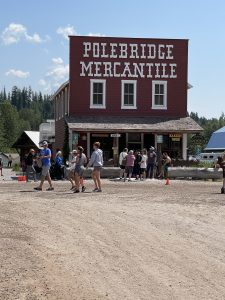 Polebridge is reached by a long drive down some asphalt and some gravel roads, but everyone seems to go there for the freshly homemade, warm out of the oven, Huckleberry Bear Claws.
Huckleberries only grow wild in the northwest, so they're a special treat. Handpicked! What the bears don't eat, that is. Bears love them!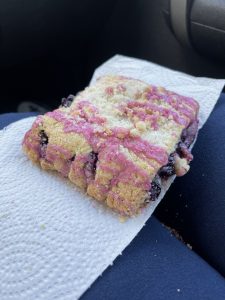 These aren't your typical "Panera Bread"  bear claws; the dough is heavy – the bear claw must have weighed two pounds (ok – well, maybe one pound). We'd brought the coffee pot along, as we most often do, so we sipped hot coffee and ate warm Huckleberry Bear Claws, crumbs covering our laps, as we casually drove south and back into the park at its Camas Road Entrance.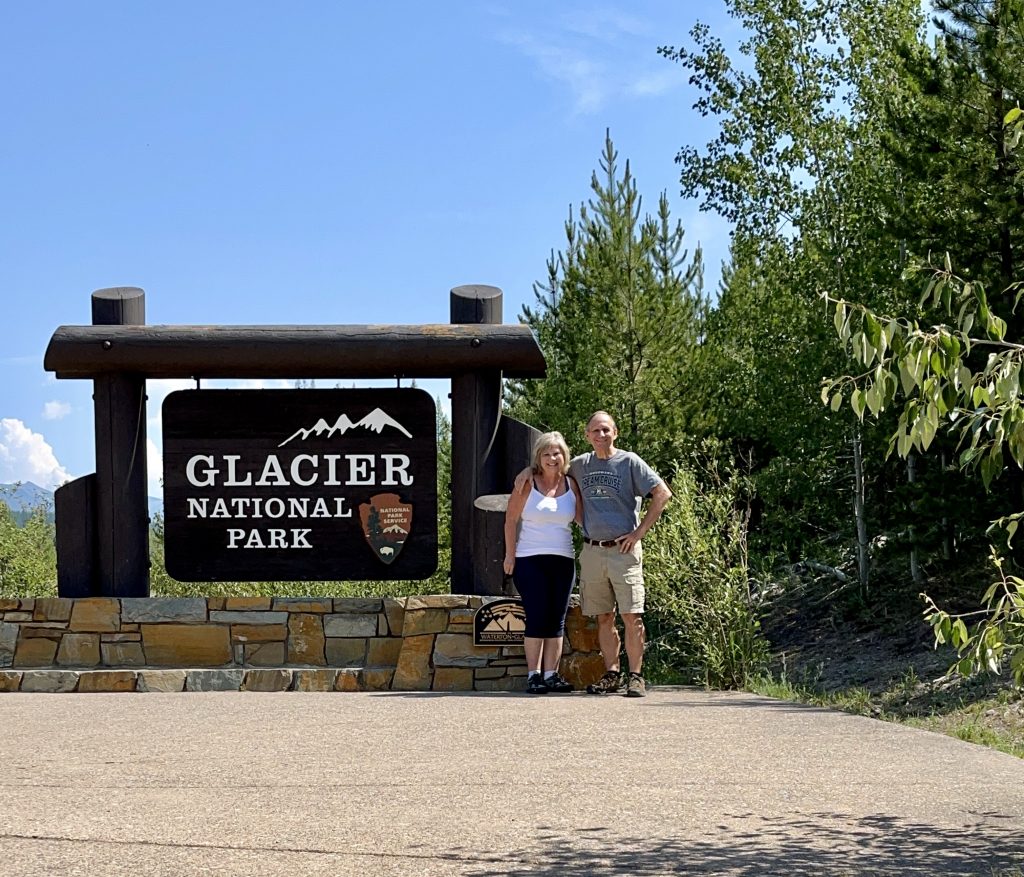 The drive up to Polebridge was well worth it – not just for the Bear Claws but in the hope of seeing wildlife – both plant and animal.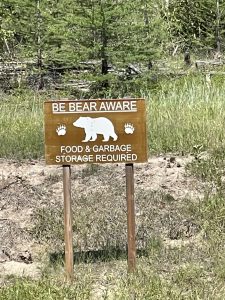 You know the saying, You win some. You lose some. Well, we won the Bear Claws, but lost our hope of seeing grizzlies or wolves. It was a pleasant drive, anyway, beside meadows of huckleberries and wildflowers, rivers and streams, all while overlooking the massive west side of the Rocky Mountains we had been enjoying  from the other side just the day before.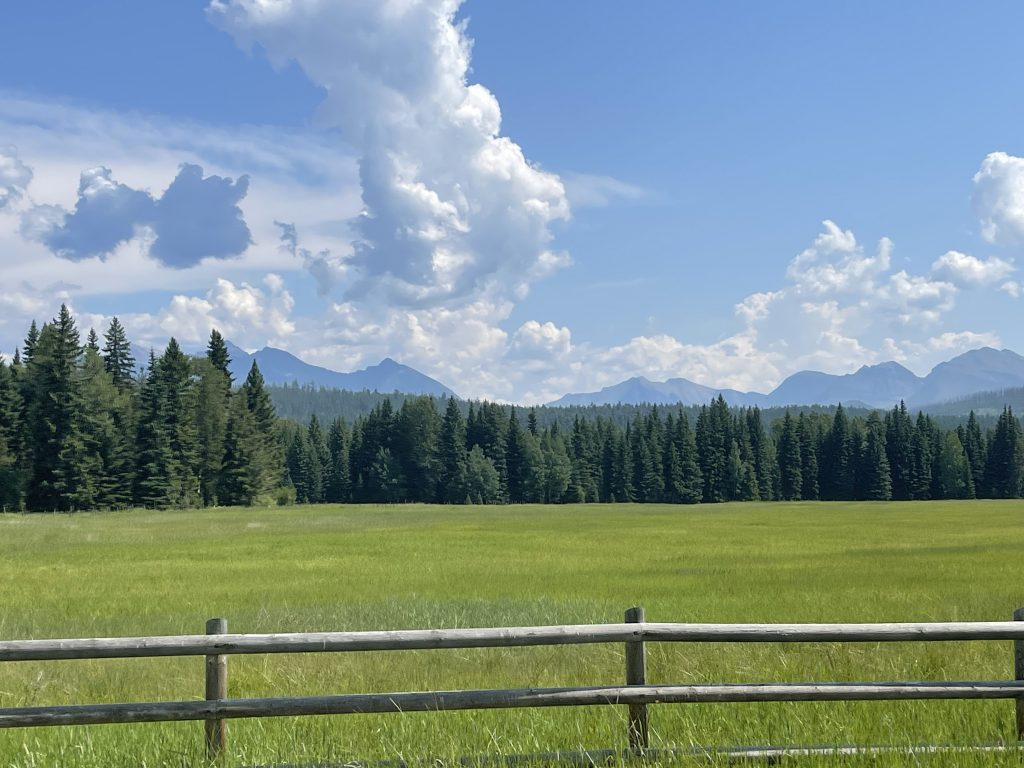 What does God put in your path? He has put wildflowers along every roadside I've traveled, along every path I've hiked, and on the edges of every mountain and lake  I've seen on this trip. It's His message to me that He loves me, He leads me, He hems me in – He's in front of me and He's behind me, showing me the beauty of His creation and reminding me that He clothed each flower – He'll certainly take care of me! These things are not coincidental! Not along God's highways.
We drove back to Lake McDonald, which we had passed the first day – the 9-mile long Lake at the west side of the park. I browsed the gift shop inside the old lodge while we waited for our tour to begin, dreaming of sometime coming  back to stay at this  lodge, spending  my days  reading  and writing,  and  walking along  the  cool waters of the lake.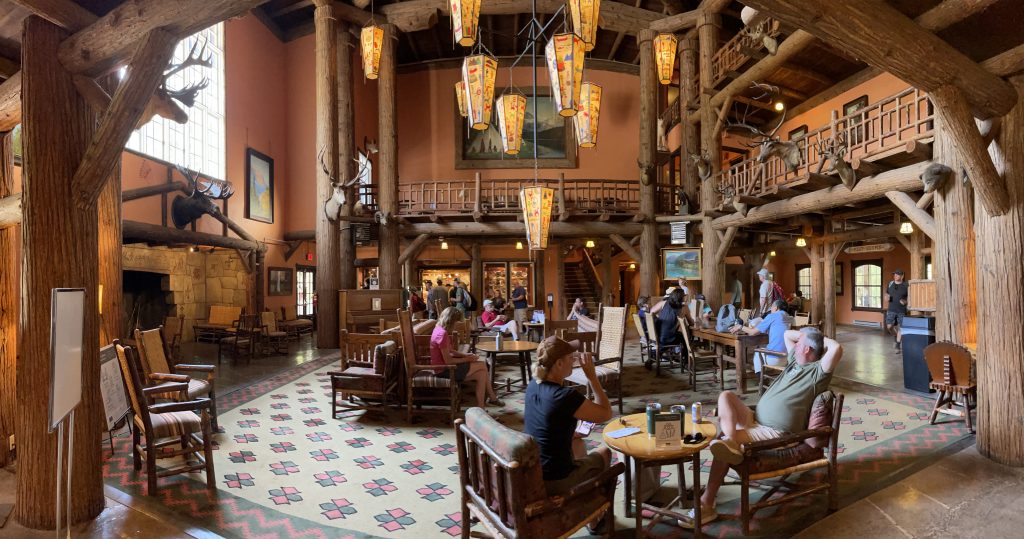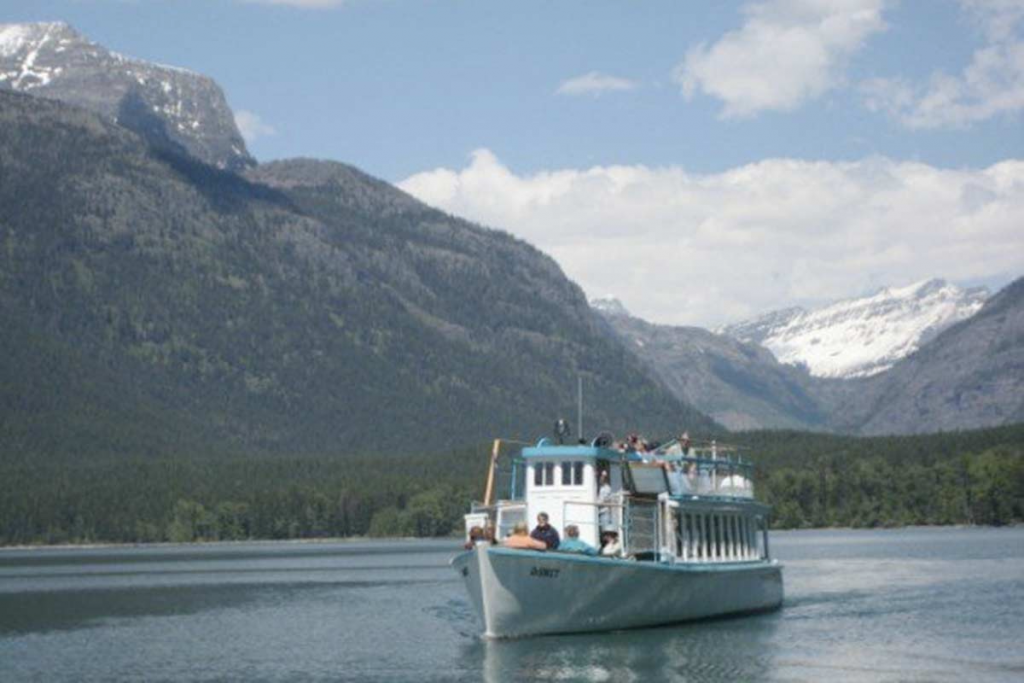 We boarded the DeSmet, a 1930 passenger boat, for a one-hour tour. It was delightful!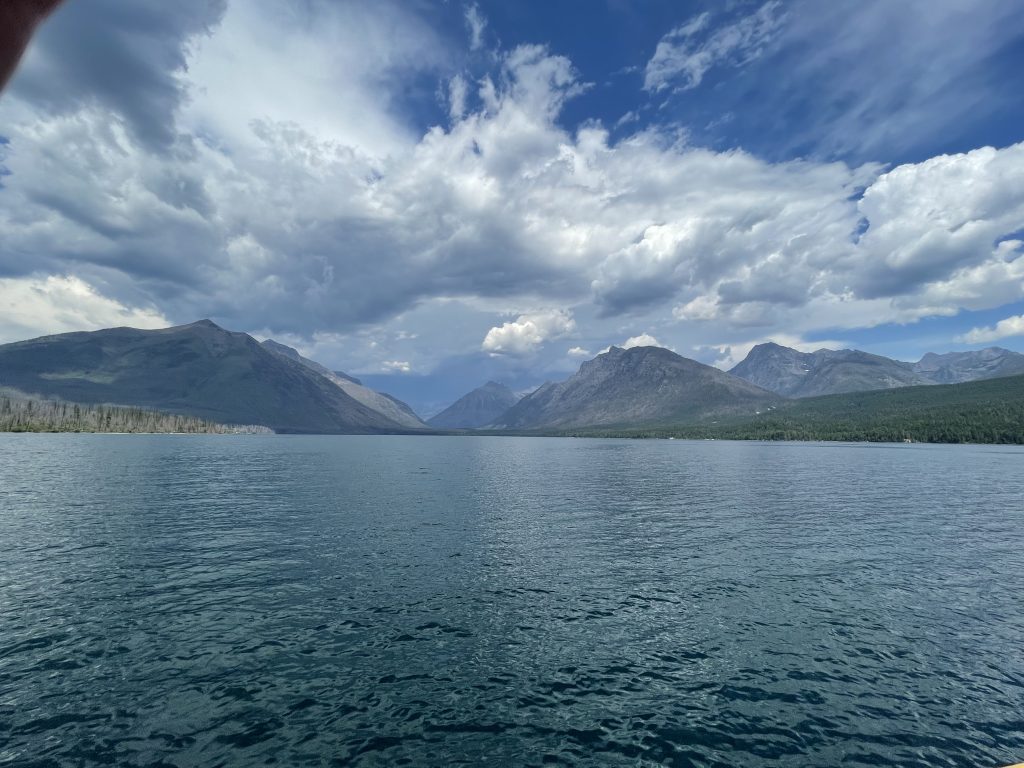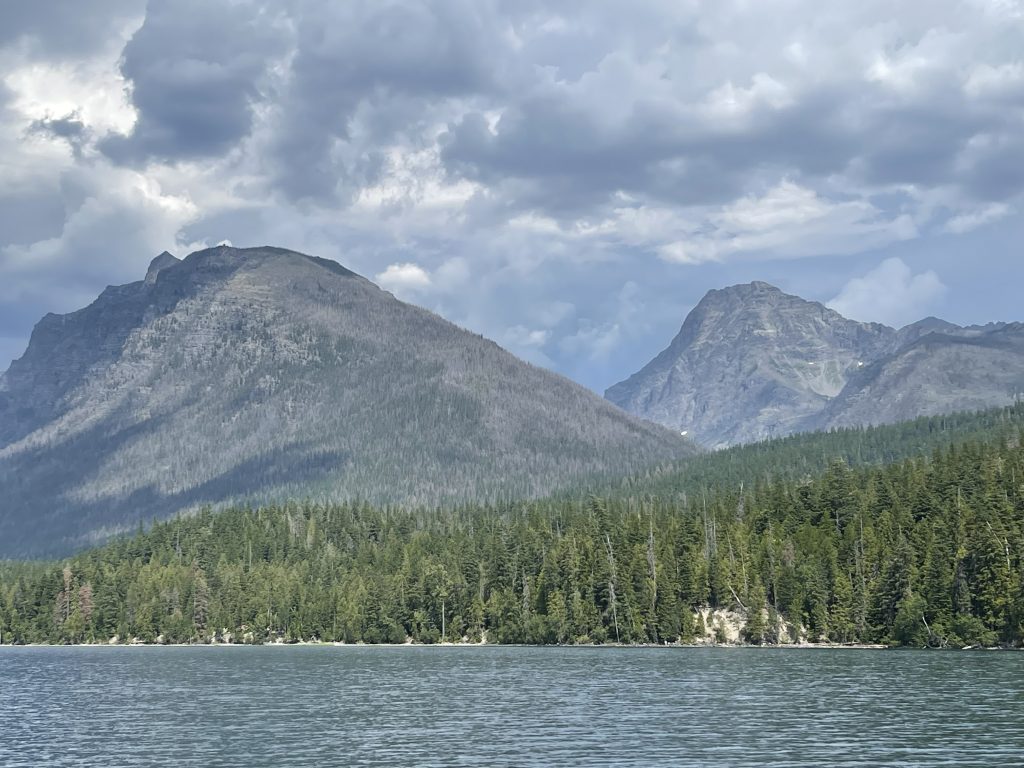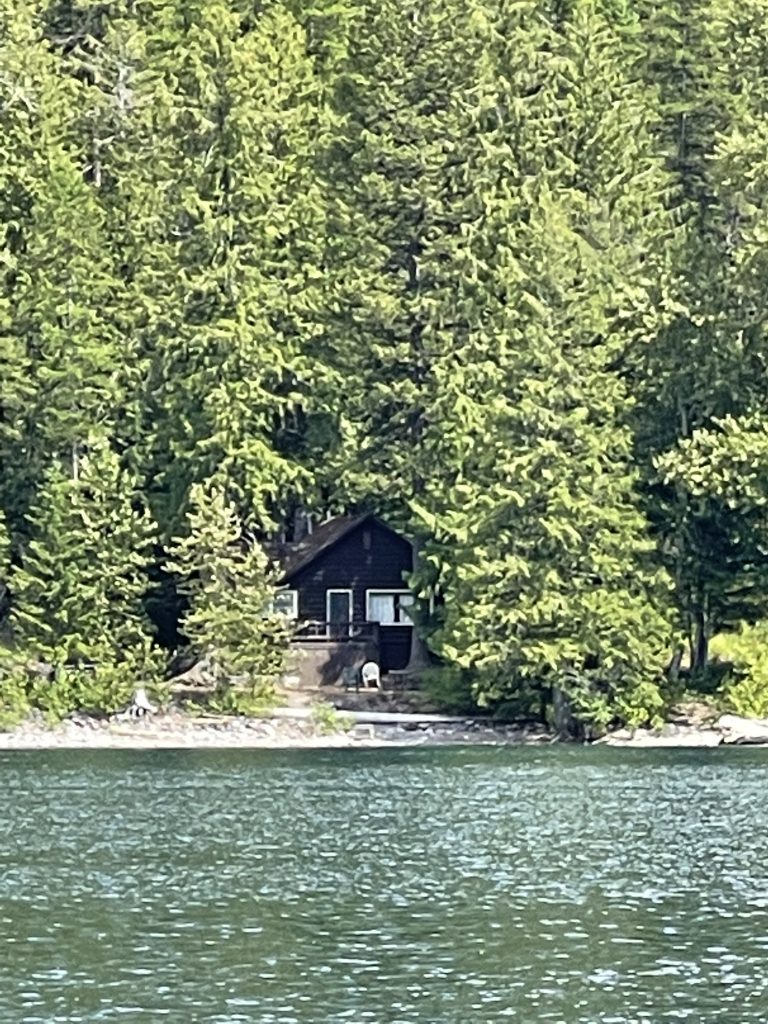 Here's a beautiful photo of Lake McDonald Stream, taken by Jack Bell: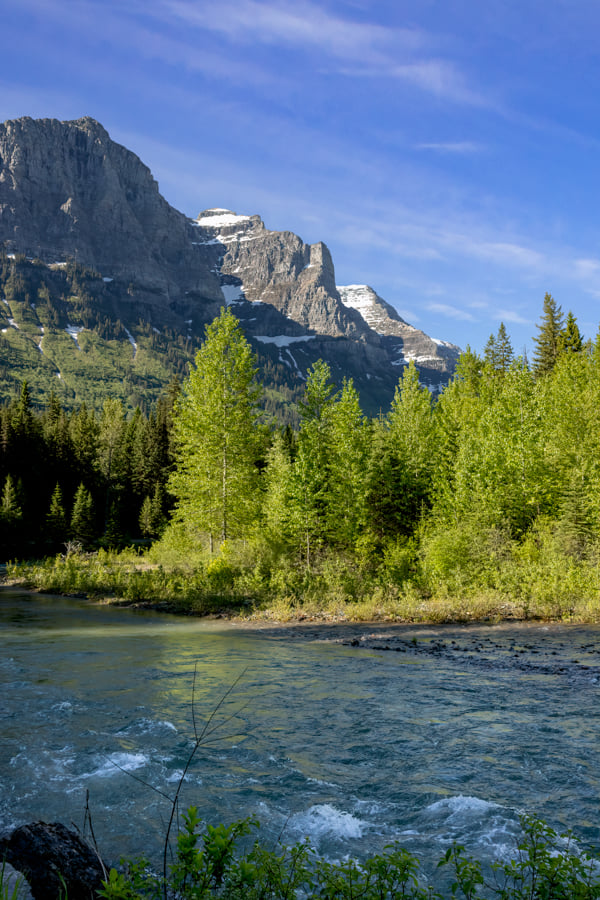 I collected a few stones from Lake McDonald Creek as it flows into the lake. It was a perfect ending to not only the day but the entire experience at the awesome Glacier National Park.
Click here to read the next post, "As far west as we go on Highway 2"
Have you read the series of posts from our Trip West? Click here to start with #1 The North Begins at Clare. A link at the bottom of each post takes you to the next!
Click here to subscribe to all my posts.