While visiting Glacier, we had spent three nights at a peaceful campground in Kalispell –  Rocky Mountain High.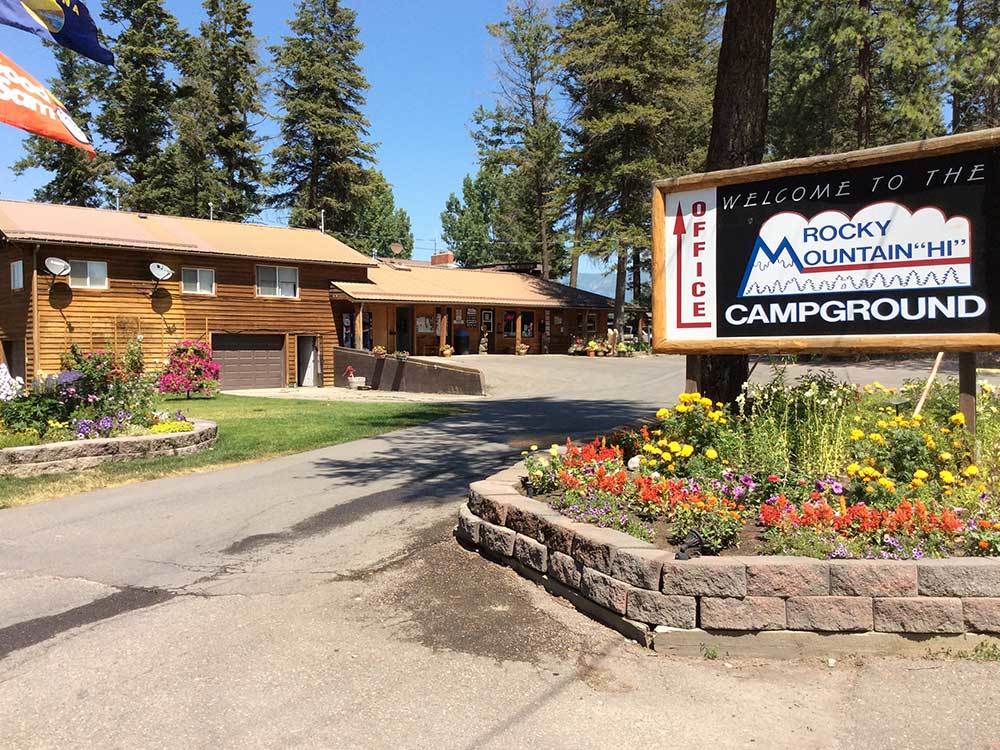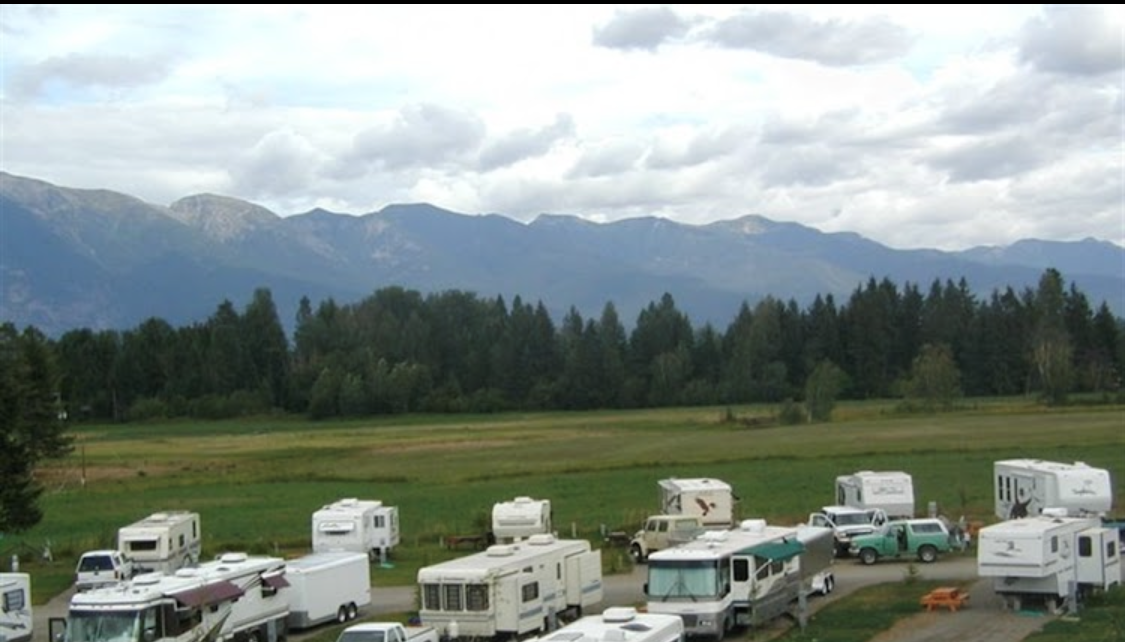 It was a perfect country setting with the beautiful Swan Mountain Range in the background. We slept with our windows open, breathing fresh pine air, the large trees above then shading our trailer during the day.
We've had sunshine nearly every day of our trip thus far, and today was no different. As we readied ourselves and prepared the trailer to leave the site, our neighbors, Barry and Linda, held our hands and prayed for a safe journey for us. The body of Christ is ever present on our journey.
We continued our venture on Highway 2, which we had followed now through five states and would continue well into the sixth state before this nightfall.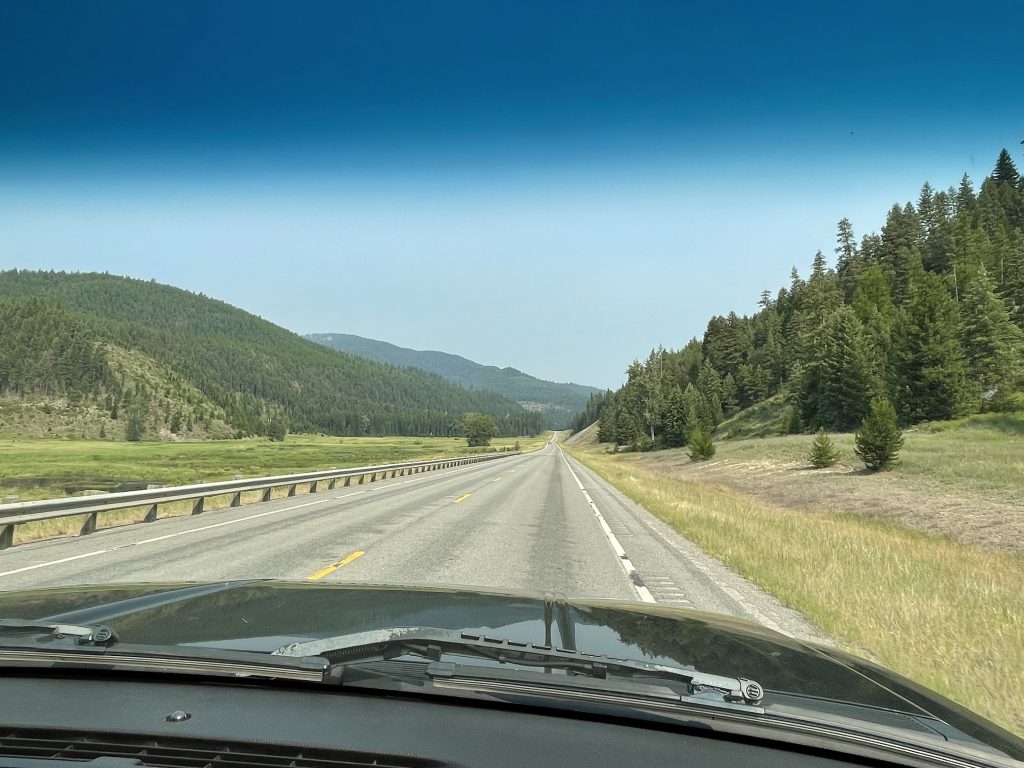 Western Montana did not disappoint. It was all we had expected with green forests and beautiful lakes surrounded by tall pines.
Ranches with occasional fields of hay to feed the livestock, dotted our paved trail.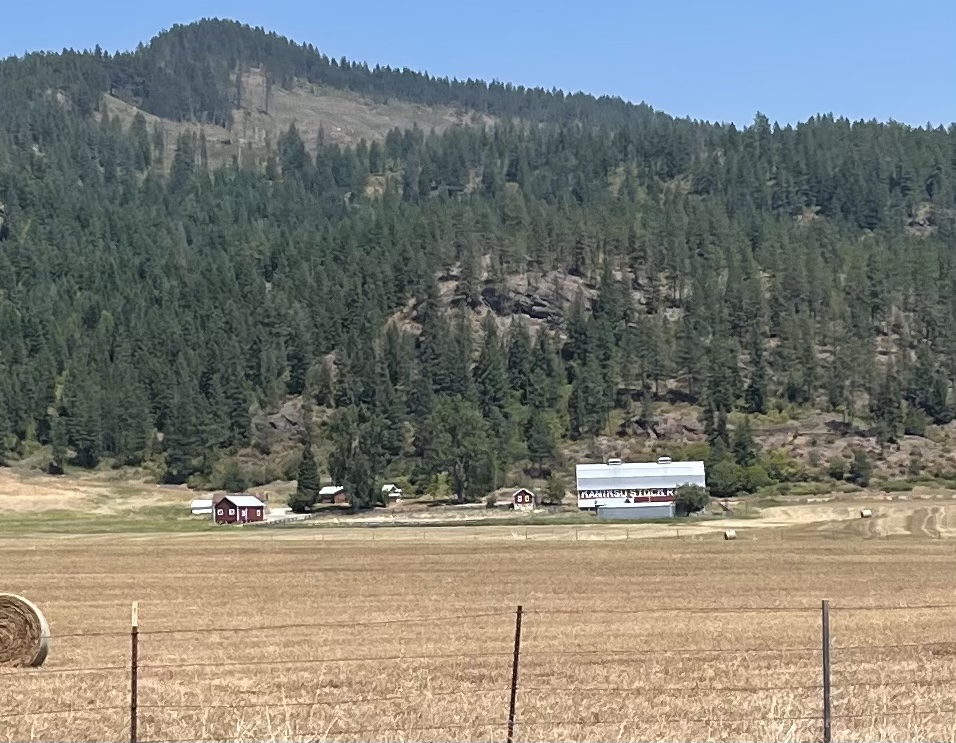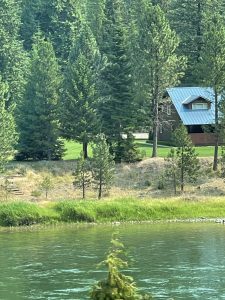 Further west, the Kootenai River came along beside us and flowed beautifully beside us as we entered Idaho. At Bonners Ferry, we separated ways with the river –  it flowed north, while we drove south through Spokane and on into Washington.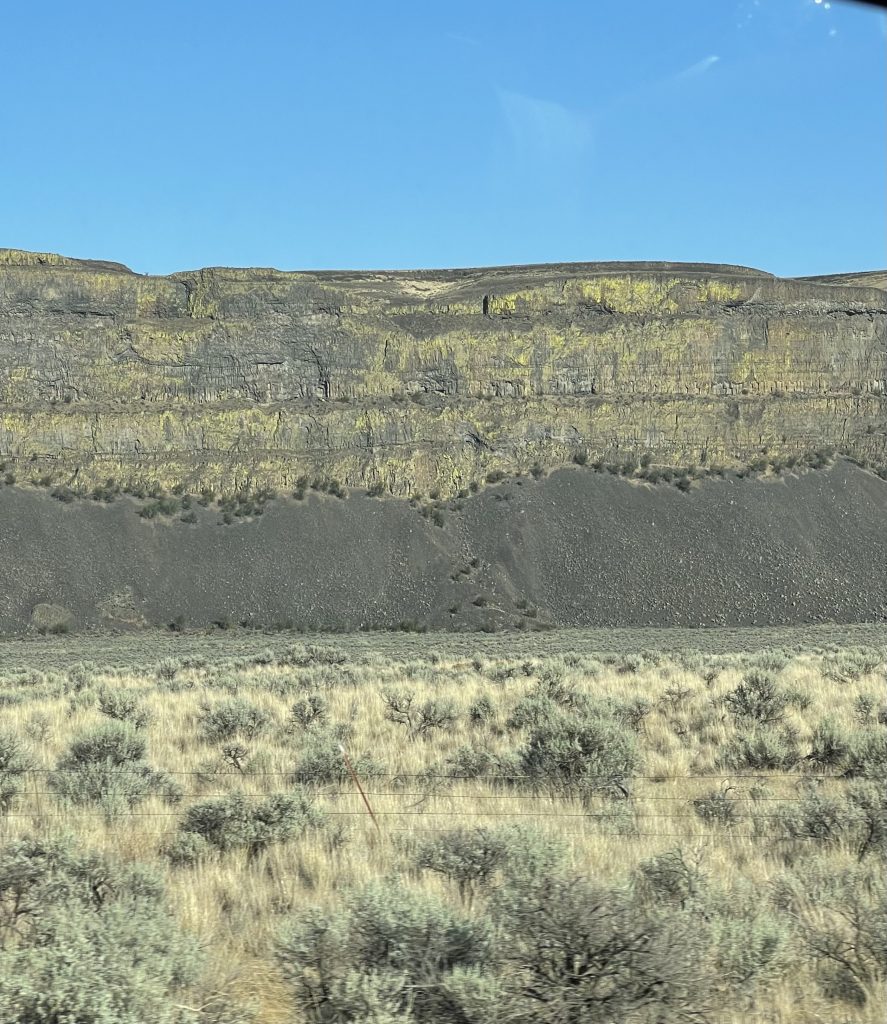 Certainly the landscape murals changed. Sage brush dappled the otherwise barren land. Soon  we drove around brown mountains speckled with small pines that had managed to grow in the dry rocky surfaces.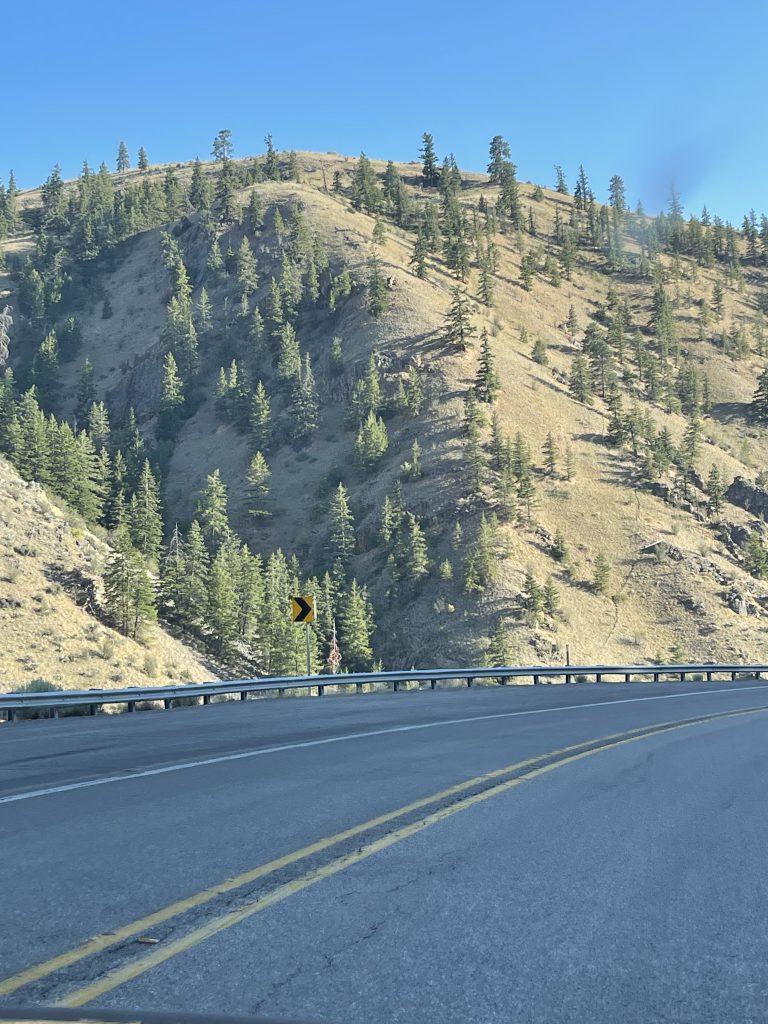 We ascended and descended these parched mountains  and the twists and turns of their ups and downs, and of the curves I had come to hate and fear, which   were impossible to escape, so I gritted my teeth and clenched the arm rest beside me until we finally descended into a beautiful green valley – the town of Wenatchee, Washington, the "Apple Capital of the World."
It was a breath of fresh air after hours of driving through a desolate area.
Not only was the valley below filled with orchards, but the mountain walls surrounding the valley were, as well. And not just with apple orchards but with all kinds of fruit. 
The inviting Wenatchee River flowed through the valley, and that night, we camped near the river at the County Park.

If there's one thing I've discovered during this trip it's that the landscape and road conditions can change within a mile's drive! And that's what happened when we left the valley and parted ways with Highway 2, our old original, on which we had driven over 2000 miles in the last ten days!
Leaving the beautiful Wenatchee Valley, we turned south on US Highway 97. The road ascended as quickly as the gas prices! Now the mountains were green and fertile with wild plants, natural trees,  and living creatures.
And a short distance further south, the scenery changed  yet again! 
The windy, hot, dry climate, typical of this area of Washington surrounded us. Although 100 degrees, when we stopped for gas, we noticed how much cooler it seemed than 100 degrees.  Now we know what people mean when they say its a dry heat.
Nonetheless, we were in a desert, so our plans to "boondock" overnight needed to change. I called ahead to Yakima and booked us a site. It was one of the strangest we've ever had – such tight quarters in the middle of a large city, next to an RV storage lot. But we had electric and the AC we needed thanks to Site #40!
Click here to read the next Post, #12 Into the Gorge
Have you read the series of posts from our Trip West? Click here to start with #1 The North Begins at Clare. A link at the bottom of each post takes you to the next!
Click here to subscribe to all my posts.