Friends, 
Everyone loves getting books for Christmas. This year, put  When Life Roars, Jesus Whispers and/or Shh! Listen to His Whispers! under your loved one's tree! Let me tell you a bit about these publications:
     You may be familiar with the Old Testament prophet, Eliljah, who feared for his life, running and hiding in a mountain cave. The Lord spoke to him:
"Go out and stand before me on the mountain," the LORD told him. And as Elijah stood there, the LORD passed by, and a mighty windstorm hit the mountain. . . . After the wind there was an earthquake . . . after the earthquake there was a fire . . ." But the Lord was not in these storms and turmoils.
            The wind, the earthquake, the fire. Does this sound like the headlines of today's world? Not only the headlines of the world, but the storms and turmoil in our lives, within our families, within our homes.
            We hear stories about people who overcome: from sickness to healing, from addiction to freedom, from loss to gain. These are encouraging and we rejoice with these people and these stories. But sometimes our stories don't have the happy ending that others do. Perhaps your loss cannot be regained. Perhaps you've lost a child, your career, your spouse. Perhaps your baby was born incomplete or you've lost a limb in an accident or in service to your country. You feel an unimaginable, deep loss in your soul. You wonder how you can possibly overcome. You wonder how you can ever be completely restored. 
            My husband, Ron, and I were "hit hard" with news we didn't want to hear some years ago. It was the wind, the earthquake, and the fire all wrapped up in one middle of the night phone call – a nightmare that went on for quite some time. 
            During this time, I cried out to God as my life roared; in reply, the gentle whisper of Jesus gave me peace, comfort, and hope to continue forward. Miracles began to occur, especially in my heart! I was amazed and strengthened in my faith, so I began to write about it in When Life Roars . . .
           Our losses and struggles might differ, yet we seem to connect in each chapter of When Life Roars Jesus Whispers, finding God's Whispers of Truth, Grace, Faith, Mercy, Comfort, Hope, and Promise.  Then you'll apply these whispers to your own life through personal introspection at the end of each chapter.
          Shh! Listen to His Whispers! is the new Bible Study that  complements When Life Roars, Jesus Whispers but stands alone as an individual or group six-week study. In this Bible Study, you'll learn how I began to listen to the whispers in God's Word, and how you can hear those whispers, as well. Learn where the storms of life come from and where you can seek shelter. In your individual study – or together with others – you'll learn to recognize storm warnings and discover how to speak life for yourself, your friends, your families who stand in the paths of these storms.
Select Shh! Listen to His Whispers! as your next chosen study for your Bible Study – group or individual.
Message me for group discounts. Save shipping costs with local pickup or delivery. (Quincy, MI area – Venice, Fl. area)
Link here to order the books separately or to save by ordering both in a bundle.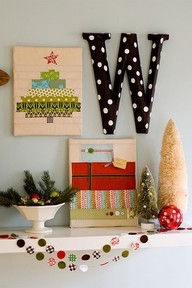 Learn to Listen to Jesus Whispers!