I wrote the following article two years ago, feeling weighted down by a grandson's ongoing health problems.  I'm still shouldering that weight – and yet another – the illness of my son. Sometimes the weight of both is so burdensome, I feel I can't breathe – I can't sleep. It's heavy. But let's read on . . .

It's one thing. Or another. You know. For you, it's a certain situation – a health issue, a break in a relationship – whatever.
For me, it's a grandson's health problems. Healing that's needed. Restoration that's promised but still unfilled. For all of us, it's uncertainty in this unprecedented time of trouble.
Some days are harder than others. The anxiety builds. One situation compounds upon another. And another. The weight increases. It's not new. It was written about long ago:
Anxiety weighs down the human heart . . .

~ Proverbs 12:25
Yes, it certainly weighs down my heart.
But in the midst of this broken world, with the increasing weight its burdens, God tells us he will make the riches of His glory known to us – His "loved ones – the objects of his mercy ." (Romans 9:23-25)
And today God did three things to show me that I am His "loved one . . . the object of His mercy," in order to lighten my heart.
First, He drew me to an excerpt of Max Lucado's writing. I read,
Healing from anxiety requires healthy thinking. Your challenge is not your challenge. Your challenge is the way you think about your challenge. Your problem is not your problem; it is the way you look at it.
 I also read about Satan, messing with my mind, coming as a thief. You'd think this would have been foremost on my mind, as I had just spoken about it to a group on Sunday. I had encouraged them that although the enemy comes to steal, kill, and destroy, Jesus comes to give us abundant life. Yet, just three days after speaking about it, I wasn't feeling the abundant life! Instead, the enemy was telling me lies. And now I realized that I was listening! Through my reading, God reminded me that I mustn't believe the lies of the enemy. Our Lord overcomes.
Next, God showed me the but part – the second part of the Proverbs verse:
An anxious heart weighs a man down,

but a kind word cheers him up.

Proverbs 12:25
Today I was cheered up by two friends, through a small group text, before I even read this verse! I had asked for prayer. They had granted it. They had encouraged. They had comforted. They had cared. Two friends – like the two hands of Christ. Another evidence of God showing me I am His "loved one . . . the object of His mercy."
Then God showed me mercy a third time today – through a song He presented – just for me.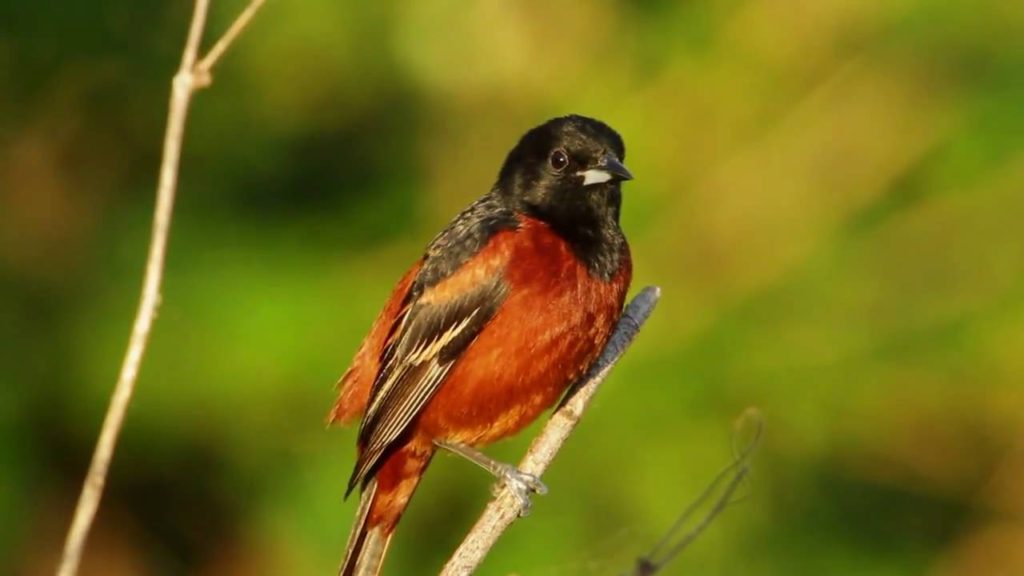 It is Spring here in Southern Michigan, and this year, we have an abundance of birds, particularly Orioles; Cardinals; Red-breasted Grosbeaks; Blue Jays; Mourning Doves; and Redheaded, Downy, Pileated, and Red-Bellied Woodpeckers. We rejoice with others as we share photos on Facebook, boasting the numbers of these beautiful creatures which grace our feeders. So, after filling the bird feeders with oranges and grape jelly, I sat on the porch in the quietness of my country setting. God graced me with a beautiful message through a songbird – which bird, I don't know. It was resting in a tree a short distance away,. Its melody was sweet, refreshing, and I knew it was meant just for me. It sang this song for awhile before moving on. It was a third sweet reminder that God calls me His "loved one . . . the object of His mercy," that I am not alone, and that His promises will be fulfilled.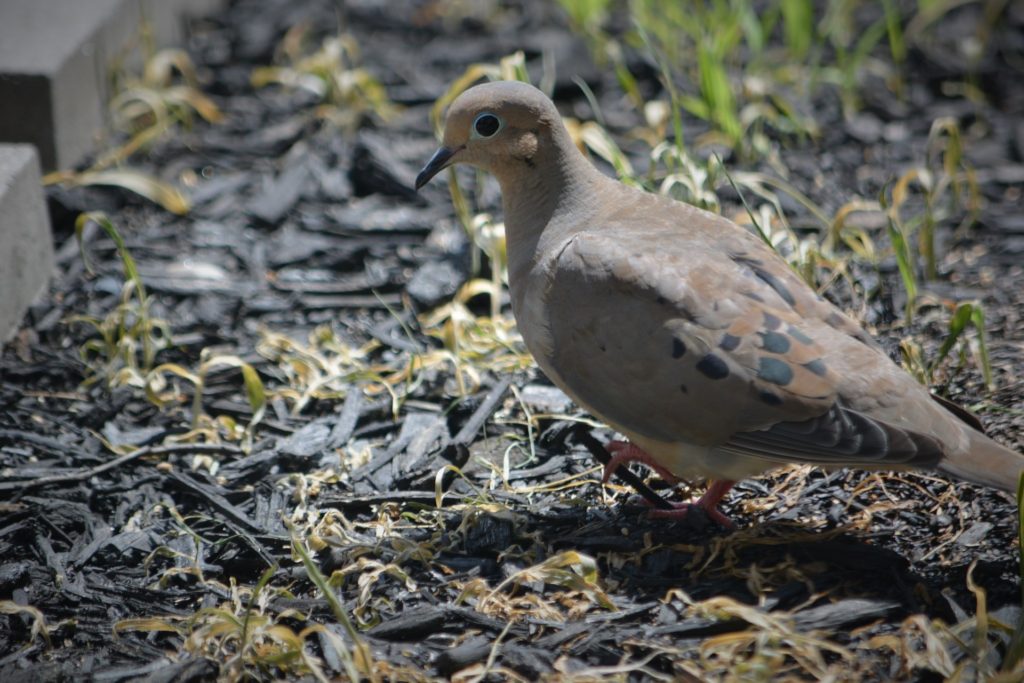 As I write this, opening my heart to you, revealing my inmost thoughts, truths that I would rather hide, the sound of the Mourning Dove resonates across the lawn, through the screen of my open door. It mimics my heart, still hurting, still pouring out its burdens to the Lord, but lighter, nonetheless, having released anxieties to Him, having been reminded through friends and through His Word that I am His "loved one . . . the object of His mercy."
Trials come to us all, but as a Christian, you are "His loved one . . . the object of His mercy."  Perhaps you aren't really sure you are a Christian. Learn more at
https://kathiwaligora.com/become-a-believer/

Click here to contact me through this website to speak to your group – your event.
Order my books, When Life Roars Jesus Whispers and Shh! Listen to His Whisper! through this website (Click here)
If you're on FaceBook, please "like"/ follow my writer's page:  https://www.facebook.com/KathiWaligoraAuthorSpeaker/