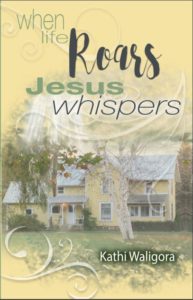 Most people think 2020 has been the worst year ever. It's a "toss up" between 2020 and 2012 for me. I write about much of 2012 in my first book, When Life Roars, Jesus Whispers, but not all.  I'd like you to read it. Why? Because you'll relate. I know you've been through similar trials, and I know you'll find encouragement through each chapter of Hope, Comfort, Faith, Promise  .  .  . 
I'm hoping you'll order a copy for yourself – and for a friend. Also order my Bible Study, Shh! Listen to His Whispers, in which you'll learn how to hear Jesus speak to you through His Word, the Bible. This study has changed lives, and it'll change yours – along with mine – to draw us closer to the Lord Jesus.
Click here to order both.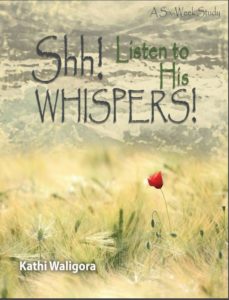 Blessings,
Kathi