I had a party today. Sorry I didn't invite you, but I was all caught up in myself. This kind of party is much more fun when I'm all alone.
It started this way: Surely God is good to me. . . but  I've stumbled and lost my footing. All day long I'm plagued with trials; seems there's a new problem every morning. If only I had said something different – if only I could explain –  if only he truly loved me – if only she understood – if only things were different . . . if on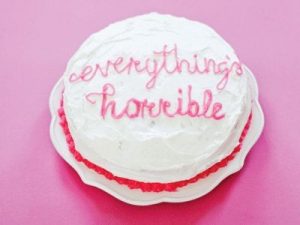 ly . . . if only . . .
Wow! The party was really getting going at this point! (Maybe you should have been there!)  And then when I tried to understand all that was going on, it suddenly seemed very oppressive to me. (You know how that oppression works!) By this time, the enemy was knocking loudly at my door. He really wanted to come to my party!
Like I said, I wanted to be alone at my party. But I did recognize that malevolent knock, so when I recognized it as the oppressor, I left the room where he was knocking, and I entered the sanctuary of God.
It's a quiet place – so very comfortable – such a place of refuge!
God took hold of my right hand; He became my strength;

and I realized that I desired nothing more than to be with Him.

(It was good for me to be near God.)
He said,
"You can have great peace because you love my law, and nothing can make you stumble."
And I said,
 "I wait for your recovery, O Lord, and I follow your commands. I obey your statues, for I love them greatly. I obey your precepts and your statues, for all my ways are known to you."
(That last part made me I realize that He had known about my party all along!)
Now that I look back on it, it really wasn't much of a party at all until I entered His shelter. That's when the true celebration started.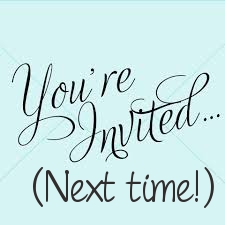 Next time I'll try to have a different kind of party, and I will invite you!
(Please read about this party in Psalm 73 and Psalm 119:165-168)