We look and we judge. We examine her attitude, the words she speaks, her smile or lack thereof, her appearance, whatever.  No, I don't judge people in that way, I think – you think. 
But we often judge her as having  it "all together." Everything's perfect. She's so happy. Because we think she has the best life or a flawless body or an awesome marriage or the ideal family or a successful career or oodles of money, we don't think she needs us or our prayers or our encouragement or our time or our words.
But we're wrong.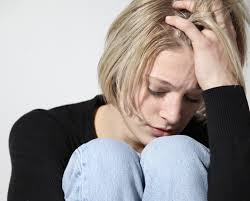 Our unwarranted assessments of perfection sometimes blend with bits of jealousy and bitterness, creating unfair thoughts:
She deserves that.

Well, it's about time she learns how the other half lives.

Why, in the world, would she say such a thing?

I don't understand her.

She has nothing to complain about. 
But sometimes it's what we don't see:

The heart that still grieves long after the flowers have withered.

The husband that spews tiny bits of hate upon her every day.

Growing debt. Insurmountable. Overwhelming.

Income that doesn't meet the needs.

Doubts and fears by the dozens.

The unfaithfulness.

Unruly children.

Broken Dreams.

Depression.

Loneliness.

Diffidence.

Addiction.

Sickness.

Regret.

Abuse.

Guilt.

Pain.
Lord, let me see her as a vulnerable woman, like myself,  needing You, needing healing, needing a friend, needing a shoulder, a hug, and  needing a word – a word of love.
Now about your love for one another we do not need to write to you, for you yourselves have been taught by God to love each other.

1 Thessalonians 4:9