Everybody needs beauty as well as bread, places to play in and pray in, where nature may heal and give strength to body and soul.

~ John Muir
July 5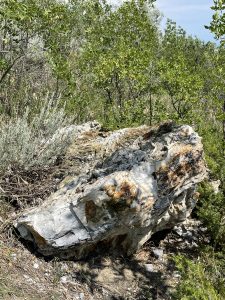 We hiked and drove through this park, learning more about the flora and fauna at the present time and that recorded by Lewis & Clark in 1806 during their expedition. (The photo shows a petrified tree stump from long before Lewis & Clark visited the area!)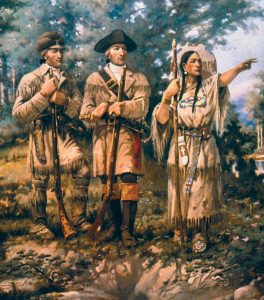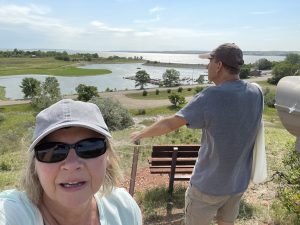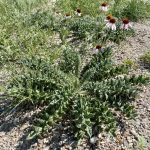 We tried to imagine the buffalo that once roamed the grassy areas in these Buttes, long before a single oil well was drilled here.
The wind whips through this part of the country – the Northern Great Plains. It is constant. Today it brings relief from the present heat wave.
This is different country than we are used to, but we are captivated by it and interested to learn more about it.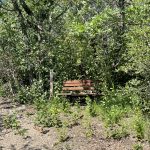 We actually paused for a few moments today with a cup of coffee, but later . . .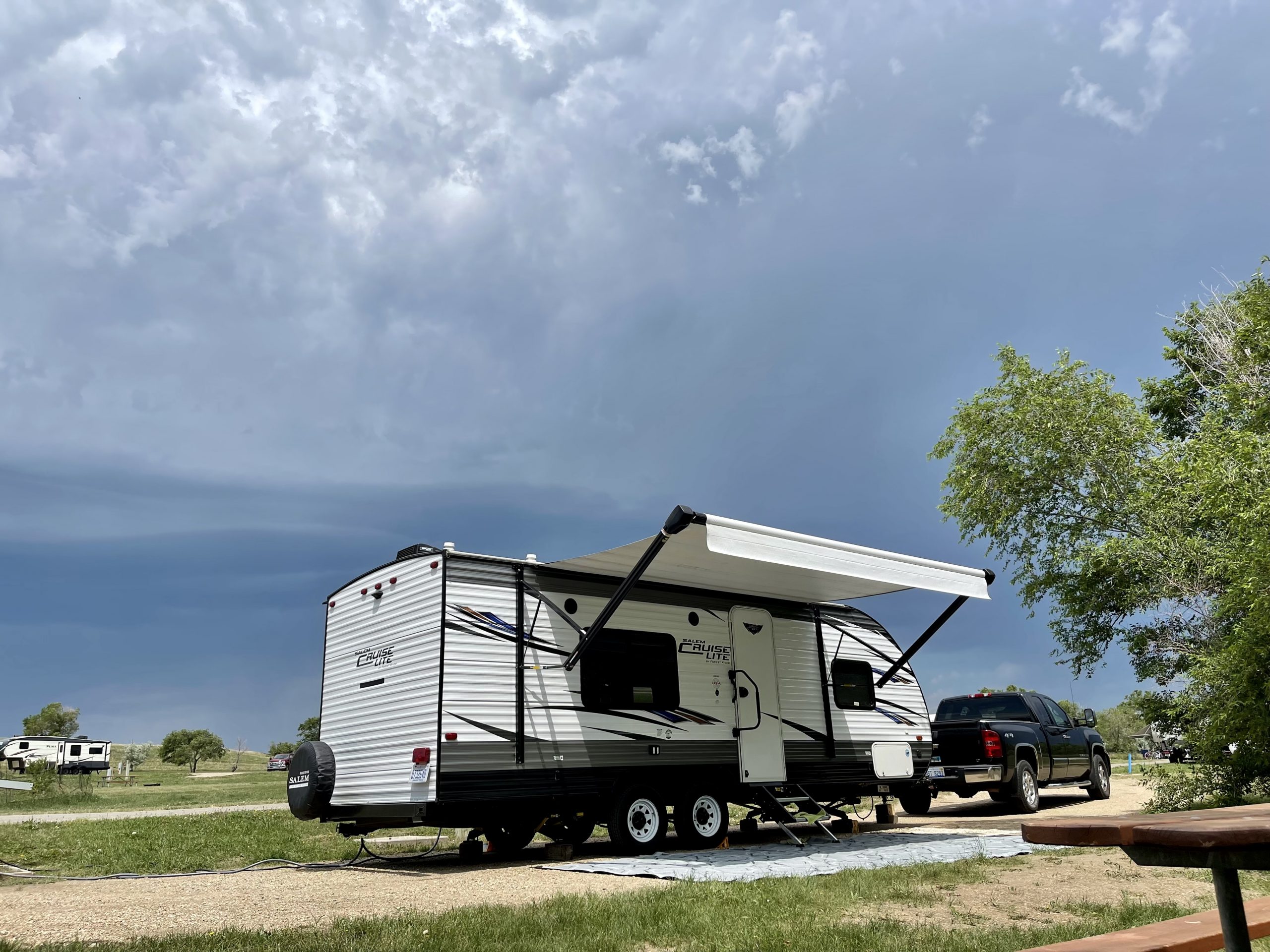 Every day brings something unexpected to this trip. Today's unexpected occurrence was simply shattering!
While preparing our lunch, I opened the sliding panel of the window above our table, and it shattered with a crash, both inside and out of the trailer.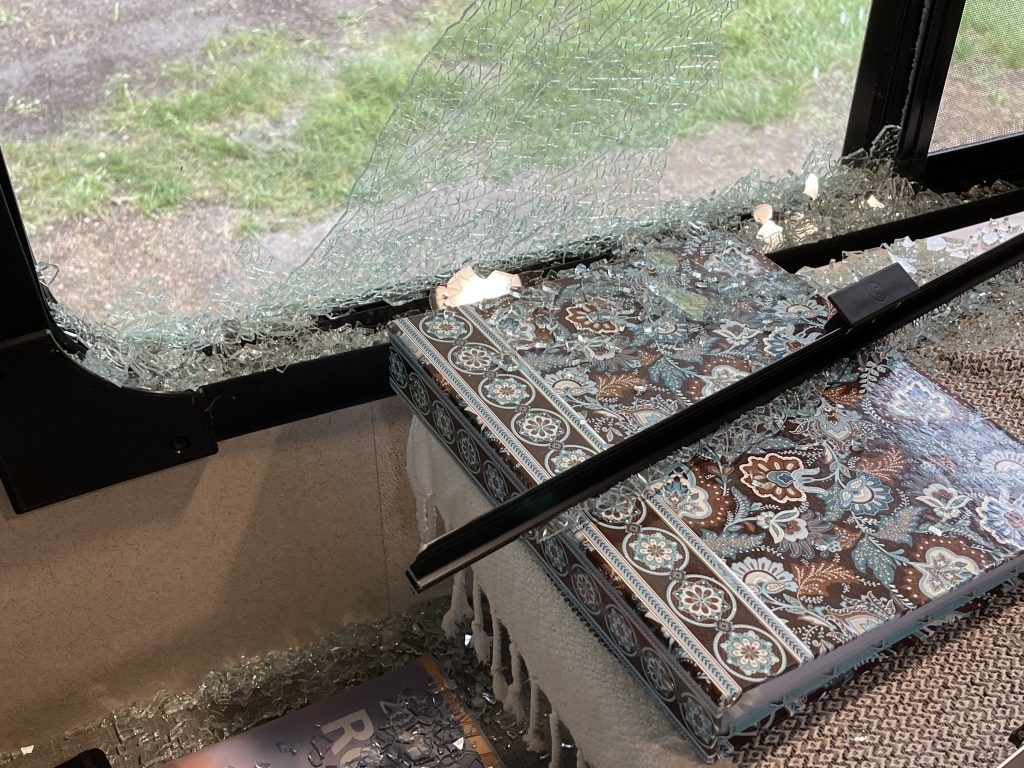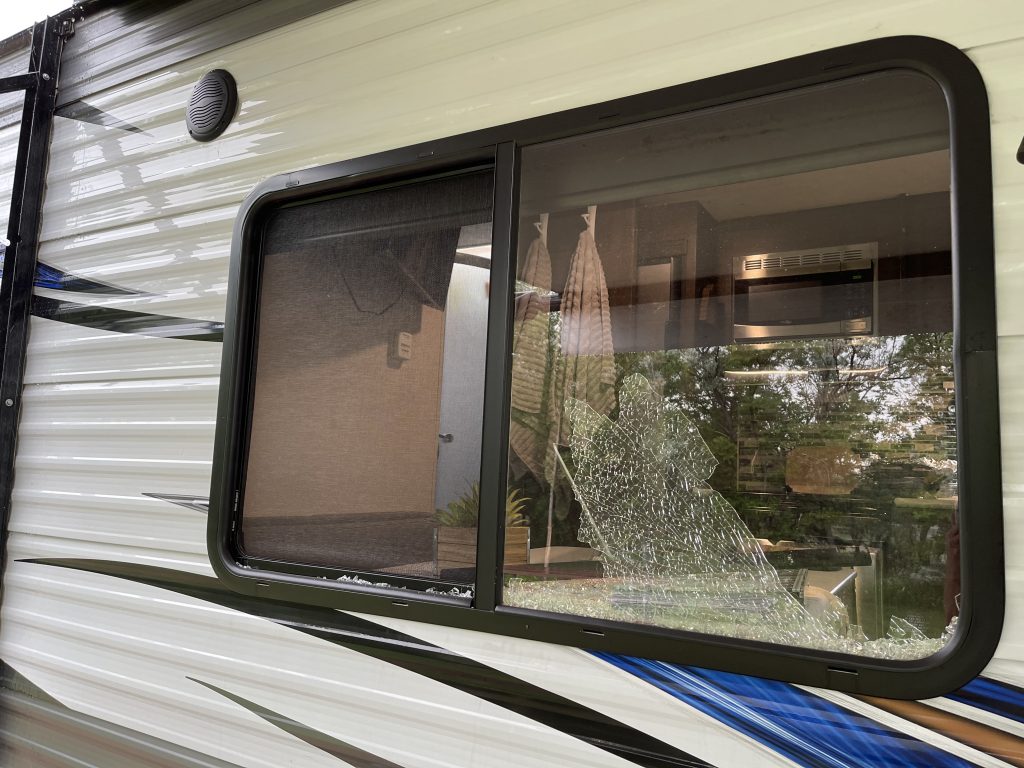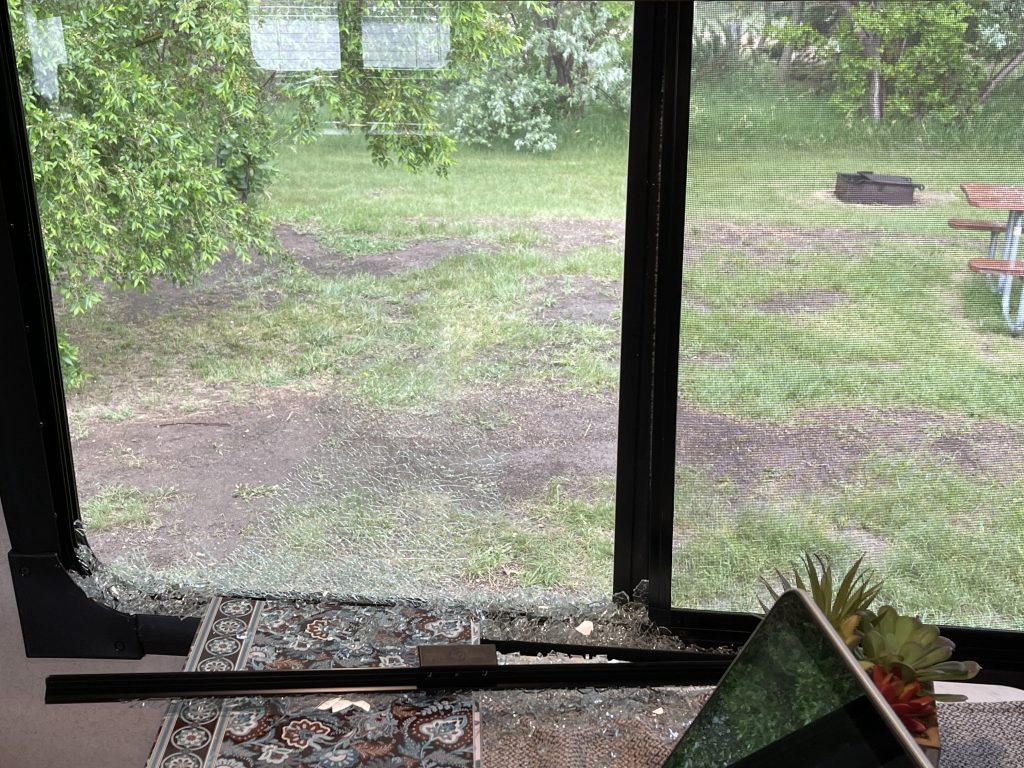 We stood in instant shock – then thankfulness for safety glass and no injury to me – then prayer, asking God to take care of this problem for us! We were over 1500 miles and 6 days into this cross-country trip, and in the "middle of nowhere" on the day following a holiday weekend. What would we do? Phone calls and clean up came next. The park's maintenance enormous Shop Vac was a God-send, and although every RV Repair shop and nearly every Auto Glass Repair was closed on this Monday, one man, who owned an auto glass center in Williston, answered his phone and offered a solution. We closed up and packed up and broke camp a day early, met this man, Josh, at his shop in Williston, which happened to be 20 miles in the very direction we were to travel, and he provided his expertise of a secure temporary window, which will hopefully get us through our trip! Again, Abba Father provides. He says His purpose will stand, and He "will use a bird or a man from a far-off land" to fulfill that purpose. Today He used a man named Josh. Ron and Kathi do not venture alone!
See Isaiah 46 for this promise from the Father. Pray this promise for yourself!