This newest giveaway is worth $700,000. It's a beautiful home – Urban Oasis 2019 – and it could be mine! I love everything about it! If only I could win the Sweepstakes! I receive the email reminders. "Don't miss today's chance!" it states. "There's only a few days left."
I dream. Just as I have every year.
I envision my entire family (20 of us) driving or flying to Minneapolis (or to Whitefish, Montana or to Raleigh, North Carolina) – spending a few weeks of utter bliss vacation. I'm realistic enough to know that we can't afford to keep the home. We'll sell it shortly. Meanwhile, the cash award included will pay the taxes; we'll drive the Mercedes, and enjoy a lavish vacation.
The Dream Homes, Smart Homes, Urban Oasis Homes, Green Homes – I've dreamed about them all! Each is striking. Will I want to take a few pieces of furniture or decor before I list the home for sale? Take it back to my Michigan home or my little Florida cottage? To replace an older piece? To remind me of my short-lived extravagance?
Those of you who know me know that I love decorating. I look at the photos, take the "virtual tour" of each home, visualizing my family in each. It's fun – sort of like reading a book. I'm traveling to South Carolina, Arizona, Florida, and Colorado. I'm imagining a place and a time of rest, of no troubles – no problems, of my family close to my side – all safe and healthy and happy.
And for a time, I have no cares or worries, no concerns about our upside-down nation, no thoughts of my unanswered prayers or of unborn babies dying or of children suffering.
Then I discover that the present sweepstakes has ended. I have not won. So I hope for the future. I look toward the next sweepstakes.
It's all a bit like life in general. Hopes and dreams. Wanting to live in an unbroken world where all children laugh and play, where all people cherish life, honor each other, and honor God.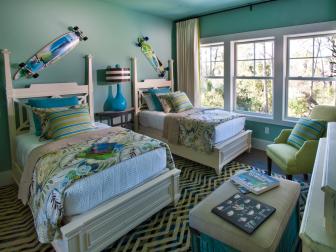 But I don't really have to wait for the next sweepstakes. I only need to wait for Jesus. He will gather me, as He promised. The Bible tells me He has it all planned. Above my greatest dreams. It's a little bit as though Joanna Gaines has decorated the house – I know I can trust her. I know I will love whatever she designs. God has that and so much more planned for me. I can trust Him. It's above and beyond winning the sweepstakes or hiring Joanna Gaines.
So I can rest. And I can dream. And I can trust. And I can imagine the unbroken world He promises in His Word. I can visualize my children – all children – laughing and playing. My family close around me. Not a care of a problem or even a bit of anxiety within me. I'm sitting and relaxing. My heart is full, and I'm resting in His promise . . . There's "only a few days left."