"Mary kept all these things, treasured the very thought of them, and pondered them in her heart." (Luke 2:19 paraphrased)
Because Caesar Augustus had decreed a census, Mary traveled with her espoused Joseph, to be registered in his hometown of Bethlehem. It was undoubtedly a long, arduous journey, the weight of the unborn babe within her.
Shortly after arriving, Mary birthed her baby in less than desirable conditions. A very young woman without a midwife or other women supporting her as was most likely the custom. Alone with Joseph. No family. No personal care.
And after the birth, the shepherds, informed by the Lord, and directed by the angels, rushed to the outdoor shelter and gazed upon the infant in the manger. Did they cry out in excitement? Or bow in humble adoration? Were they baffled by the awe of it all? We can only imagine their excitement. We can assume they were amazed, as we know they "spread the word" and those they told were amazed!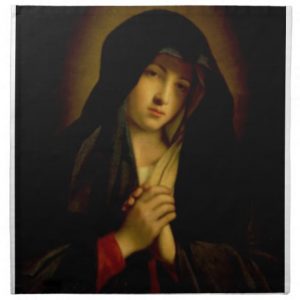 The Bible clearly tells us how Mary responded.  "Mary treasured all these things, pondering them in her heart"
We mothers remember. We take it all in. We treasure the moment. We ponder it, soaking in every bit. We ponder the future. We hold it all in our hearts. We never forget it. 
So in this advent season, may we all – mothers, fathers, sons, daughters – take the time to remember. To remember that night the angels came and sang, "Glory to God in the highest." To treasure the moment we recognize the Savior. To ponder the past of His sacrifice. To ponder the promise of a future filled with grace and mercy. To hold it all in our hearts.
And in this pondering, we are like Mary.

This Advent season has been quite different for me and for my family. I am truly having to focus on the "reason for the season," – a phrase often used! And I'm finding that the more I do, the more blessed I am! Perhaps you understand. Read about it here:
"Advent Awaits!"? Click here.

I invite you to browse this website while you're here and hope you will "subscribe" to receive future posts. And I thank you!