The gift has been offered.
It's your heritage!
Have you received it yet?
Some of you have read about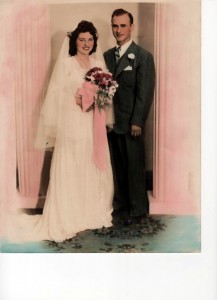 my heritage – the amazing heritage left by my parents, a godly man and a godly woman, who, together,  honored the Lord and prayed for their family – their children, grandchildren, great grandchildren . . .
Perhaps you didn't have godly parents. You might feel left out.
Well, don't!
Consider the extent of your "family tree":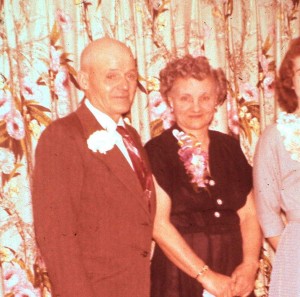 You had two parents, four grandparents, eight great grandparents, sixteen great-great grandparents . . .
Most of us only really know (or knew) our parents. Some of us know (or knew) our grandparents. Very few of us know anything about our great-grandparents or our great-great-grandparents or . . . you get the picture.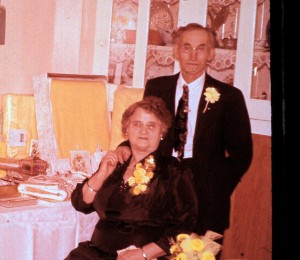 How do you know which of them were down on their knees, day after day, praying for YOU – their child – or grandchild – great or great-great! You are one of those grandchildren! Your godly heritage, if not from your own parents or grandparents, might have come from your great (or great-great) grandparents! Take it and receive it! Then pass it on to your children, grandchildren, and great grandchildren. It's not coincidental that you are reading about your heritage right now. God planned it that way!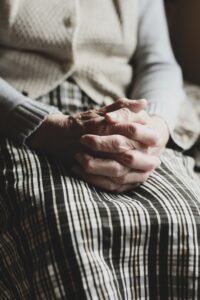 Your grandparent might have prayed God's Word for YOU. Can't you just picture him (Grandpa) or her (Grandma, sitting at the old kitchen table, Bible opened – or kneeling on that hard wooden floor, pleading for YOU in a prayer, something like this:
I  ask you, God of our Lord Jesus Christ, the glorious Father, to give my family the Spirit of wisdom and revelation, so that they may know you better. I pray also that the eyes of their hearts may be enlightened in order that they may know the hope to which you have called each of them, the riches of your glorious inheritance in the saints, and your incomparably great power for us who believe. (Ephesians 1:17-19a) Jesus, please save my family.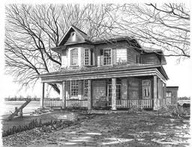 Very likely the heritage began with him – or her. With Dad or Mom. With Grandpa or Grandma. But if not, it needs to begin with you. God has planned it. He has chosen you! (1) He has adopted you! You simply need to accept Him. The Bible tells us about your heritage:
God wants you and your sons and daughters to be taught by the Lord.
He wants your children's peace to be great.
He wants you to be established in righteousness.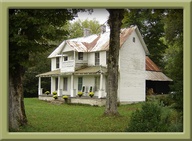 This is your heritage! (2)  
The gift of God is eternal life through Jesus Christ. (3) But those parents, grandparents, or great-grandparents can't claim the gift of your heritage for you. You have to accept that gift yourself (4)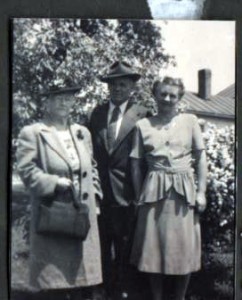 Honor the prayers of your grandparents: Read about the Word that is near you:
It is in your mouth and in your heart. Confess with your mouth 'Jesus is Lord,"' and believe in your heart that God raised him from the dead, and you will be saved . . . " (5)
Claim your prize – your gift – your heritage!
If you've been uncertain of your heritage in Jesus Christ, say a prayer, something like this:
 Lord, thank you for revealing my heritage to me! I know I'm a sinner, but you've given me the gift of God  – eternal life in Christ Jesus. I believe in my heart that Jesus is Lord and that God raised him from the dead. Thank you for saving me!
Passages referenced above:
1) Ephesians 1:4,5,11
2) Isaiah 54: 13-18
3) Romans 6:23b
4) Romans 10:9,10
(5) Romans 10:8-13
Passages for Further Reading and Study: 
 Romans 3:23; Romans 6:23; Romans 10:9-13; Isaiah 54: 13-18; Ephesians 1:4,5, 17-19