Trust.
I'm writing this because I need to trust. It's not easy for me. I want the joy and peace. I want the overflowing hope. It's just so hard to trust. Some times more than other times.
So I'm speaking Romans 15:13.

I'm praying it for you.

I'm praying it for myself:
"May the God of hope fill you with all joy and peace as you trust in him, so that you may overflow with hope by the power of the Holy Spirit."
May God bless us as we trust.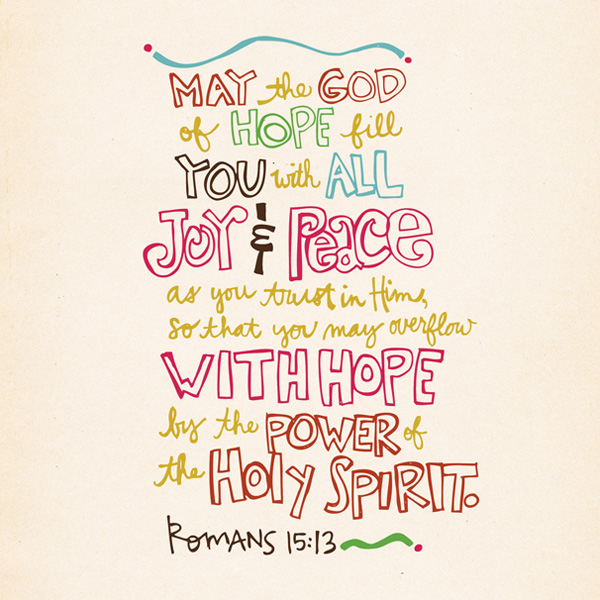 Contact me through this site or on Facebook:
https://www.facebook.com/KathiWaligoraAuthorSpeaker/