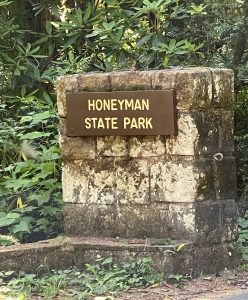 We both wished I had booked us another night at  Honeyman State Park along this Oregon Coast. So much to see. So little time. But this and each night's camping  reservations had been made from over 2000 miles away . Not realizing all we would want to see, we had wished for more time at nearly every site we'd visited so far on this journey and would wish it again over and over in the weeks to come! But we moved on, leaving this beautiful park, 
(Click here to read about our "water-logged" adventure at Honeyman!)
   driving down this rugged, rocky, primitive-looking Oregon Coast. 
First we passed more dunes between the road and the ocean – and several lakes along the coastline highway. Hidden lakes surrounded by nothing but trees and this bit of road we traveled. Occasionally we were higher than the woods beside us, and we viewed the Pacific over a carpet of pine forests.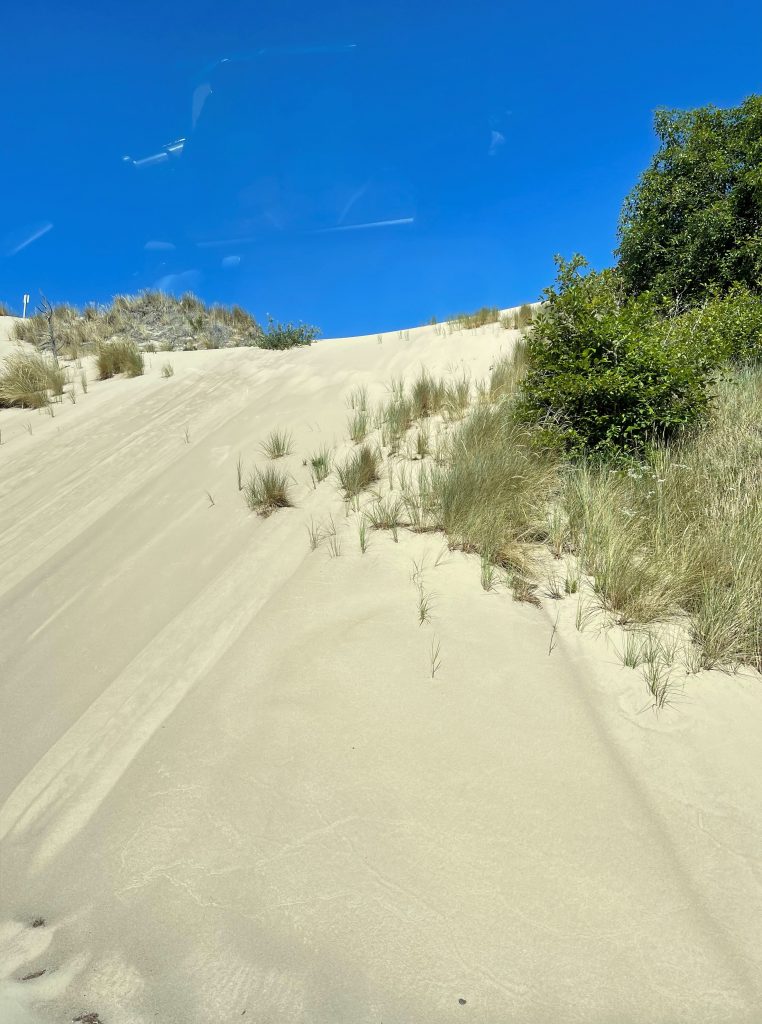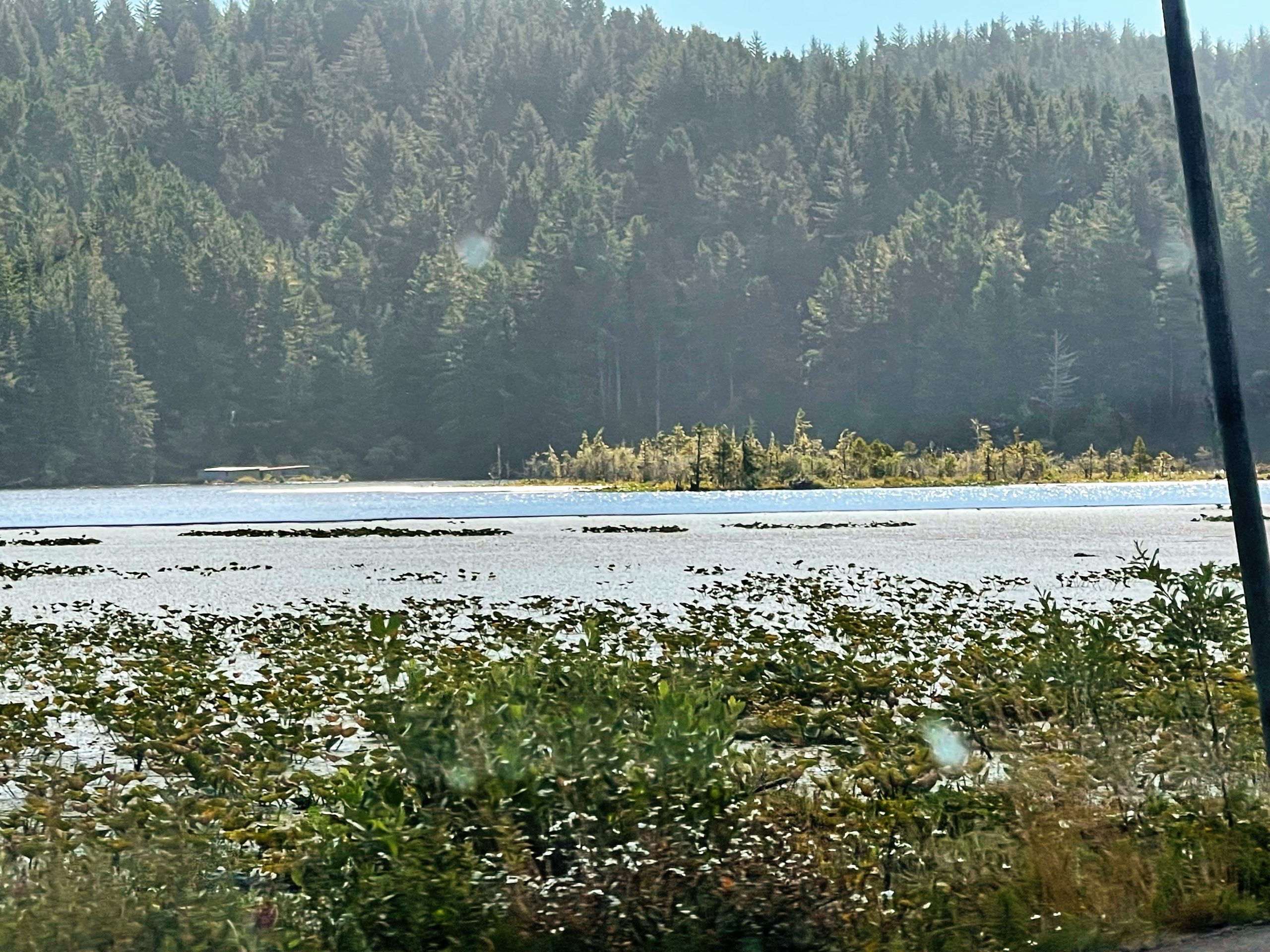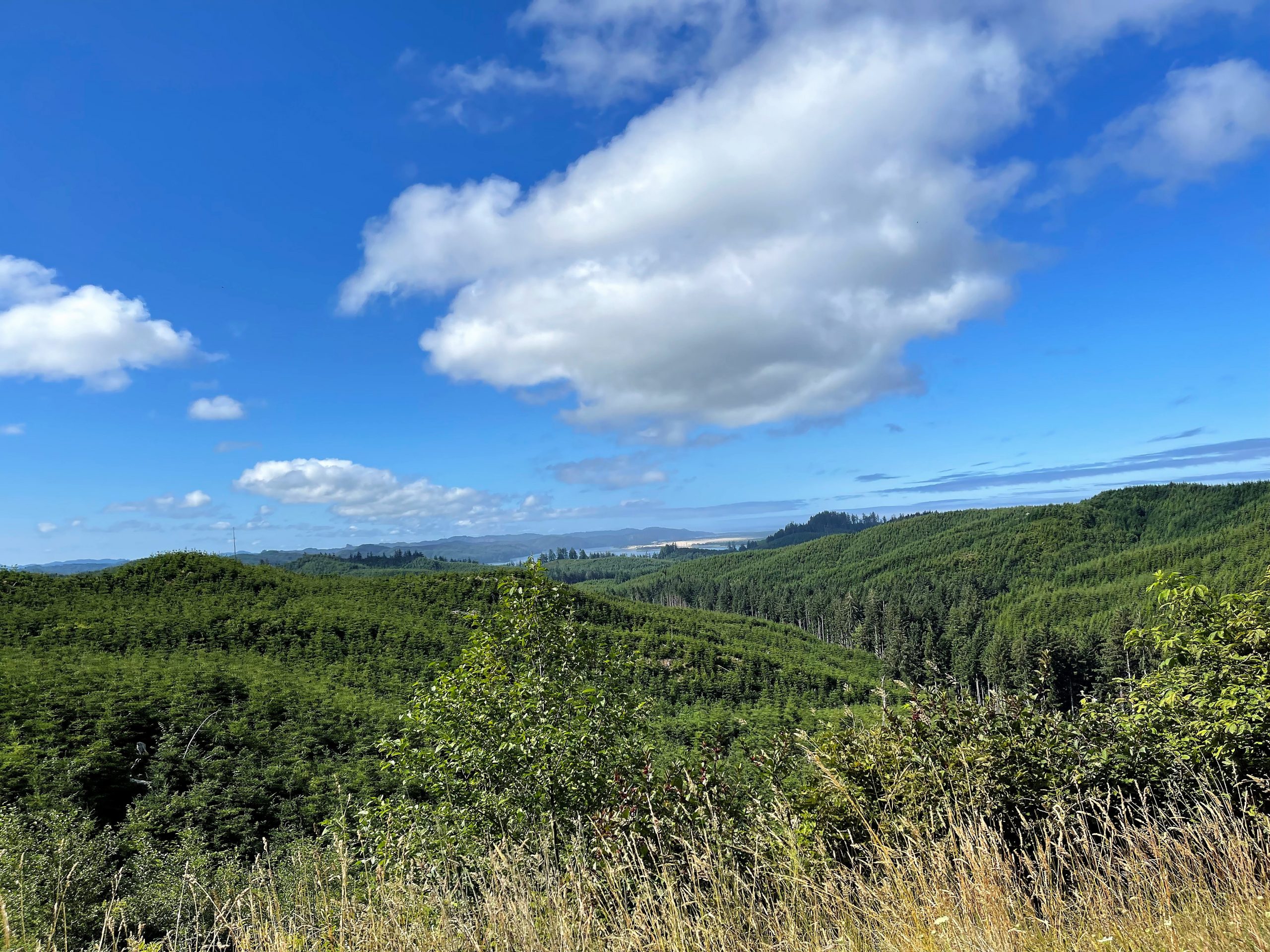 We drove through woods. Miles and miles of pines.
John Muir, naturalist and conservation advocate wrote,
"Between every two pines is a doorway to a new world."
We had pulled out of our Michigan drive weeks ago between the pines on our property and have followed them all across the country – our doorway to new sites – new adventures. And the beauty of roadside wildflowers have welcomed me all the way.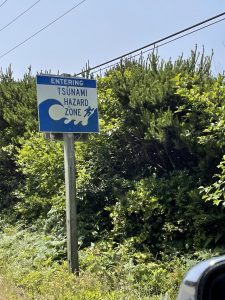 Along this coast, we travel up and down, as the mountains are right along the coastline. We find "Entering Tsunami Hazard Zone" signs in the lower elevations and "Leaving Tsunami Hazard Zone" signs as we ascend the hills.
Each area of our vast country has their "Danger" zones. In a recent post, I wrote about the tornadoes and thunderstorms we experience in Michigan (Click here.) and the hurricane and tropical storms we experience in Florida. And in the west, we've seen evidence of wildfires,  closed roads because of the their resulting smoke, warnings of wind gusts, and now, tsunami zones. Likewise, trials and troubles come to us all – at different stages of life and at varying levels. Jesus warned us about it: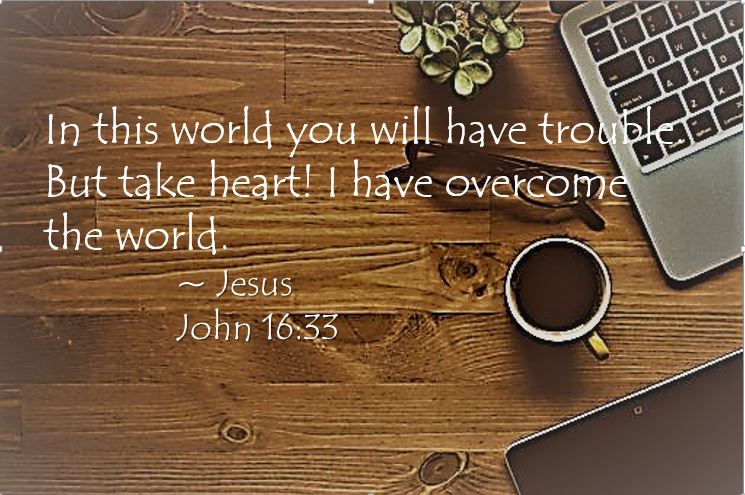 Where do these troubles come from? How often do we wonder, Why didn't God just make everything perfect? Well, He did. God's creation was good. We read about it in the book of Genesis. After each piece of His creation, we read, "And God saw that it was good."
          He did not create the storms or tsunamis, the  sickness or death, addiction or meth, hate and pain – any of these things that create troubles or trials in our lives. None of these horrid things come from God. God's plan is not for us to suffer. But it happens. Because "In this world," or "Here on earth," as some translations read, actually in the Garden of Eden, Adam and Eve, in their sin, turned the keys over to Satan.
          "In this world, you will have many troubles," Jesus said.
          So where do these troubles come from? Who brings them to us? Jesus answers this question in the gospel of John, also: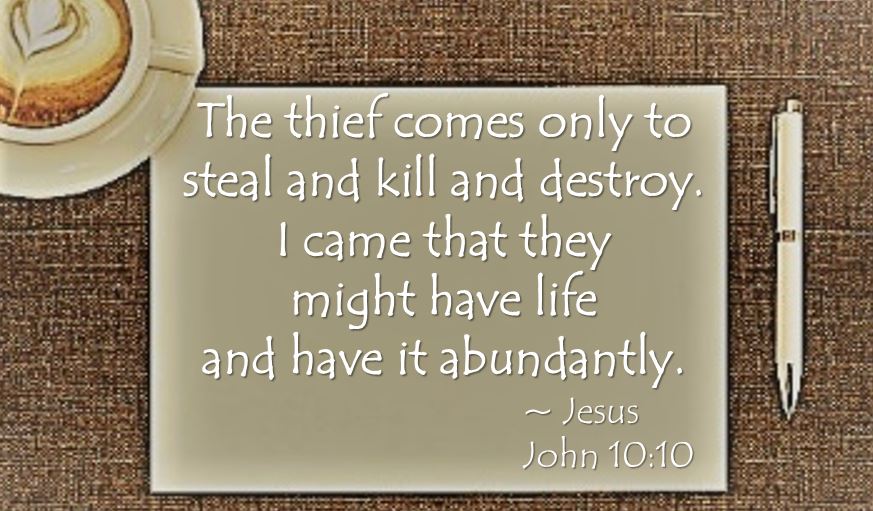 So for a time, our enemy Satan, roams about, trying to steal from us and kill us and destroy us. Was this God's original plan? Does He bring it? No. Does He allow it? Yes, because man chose it – long ago in the garden.
But God helps us through each of these trials. I'll provide a link at the end of this post that will help you, as it helps me when I go through trials.
Oregon had already shown us its diverse landscapes, from the windy gorge, through stunning mountains with ice-capped volcanic peaks, into dry desert buttes, through its prairies – some irrigated to farms, into its forests with unending lumber, and now Oregon reveals its coastline on the Pacific Ocean – rocky, sandy, and mountainous. Today we will complete driving over half of its southern coast – over half of its 363 miles, open to everyone. It's called "The People's Coast." That includes us.! And we are delighting in it! It is a beauty unlike any other we have seen.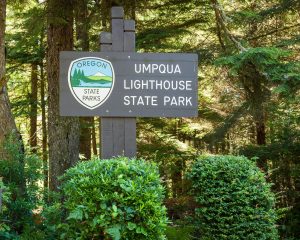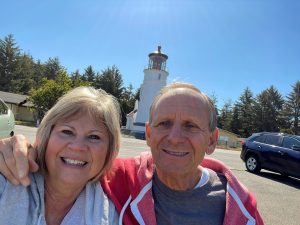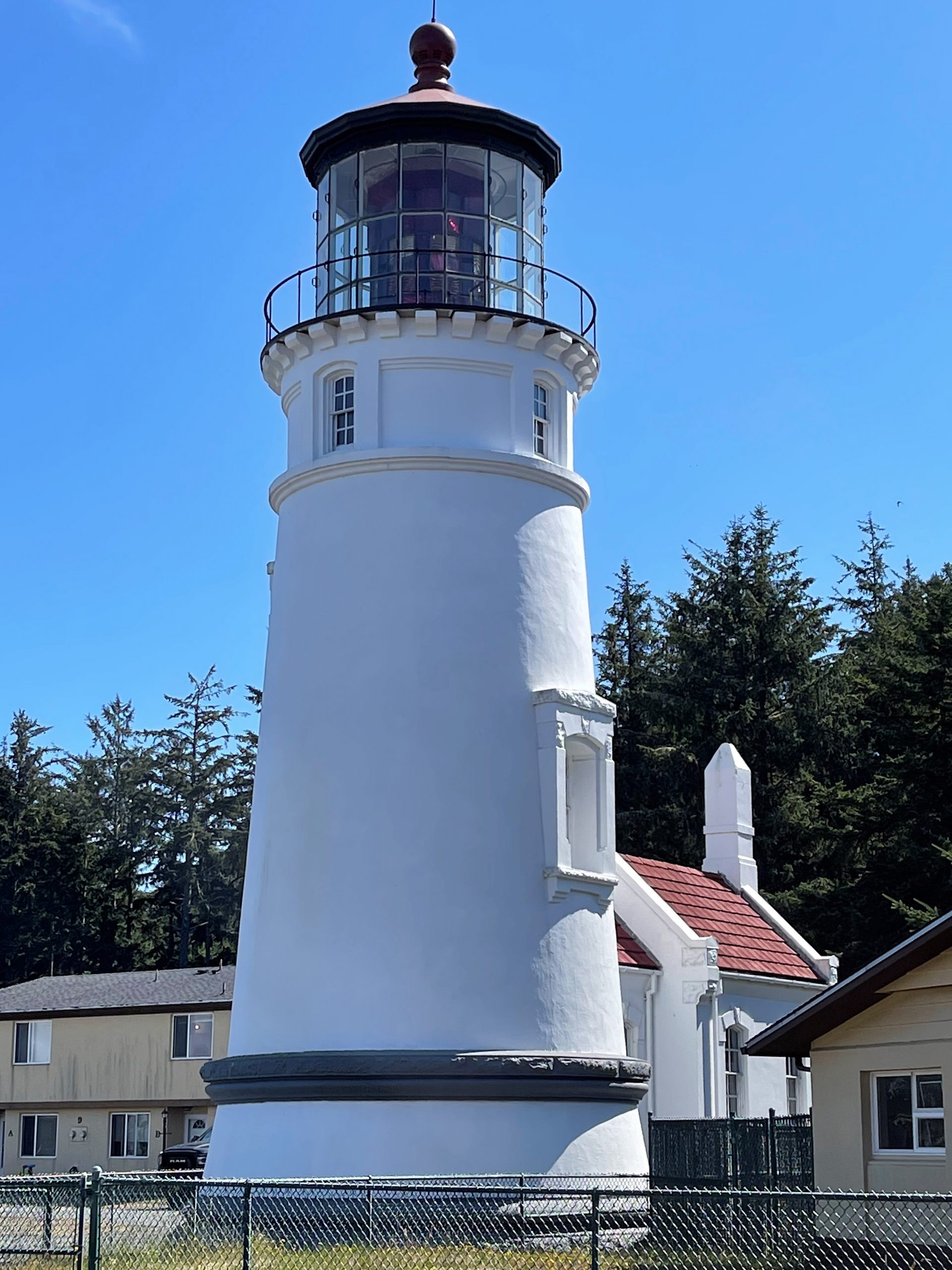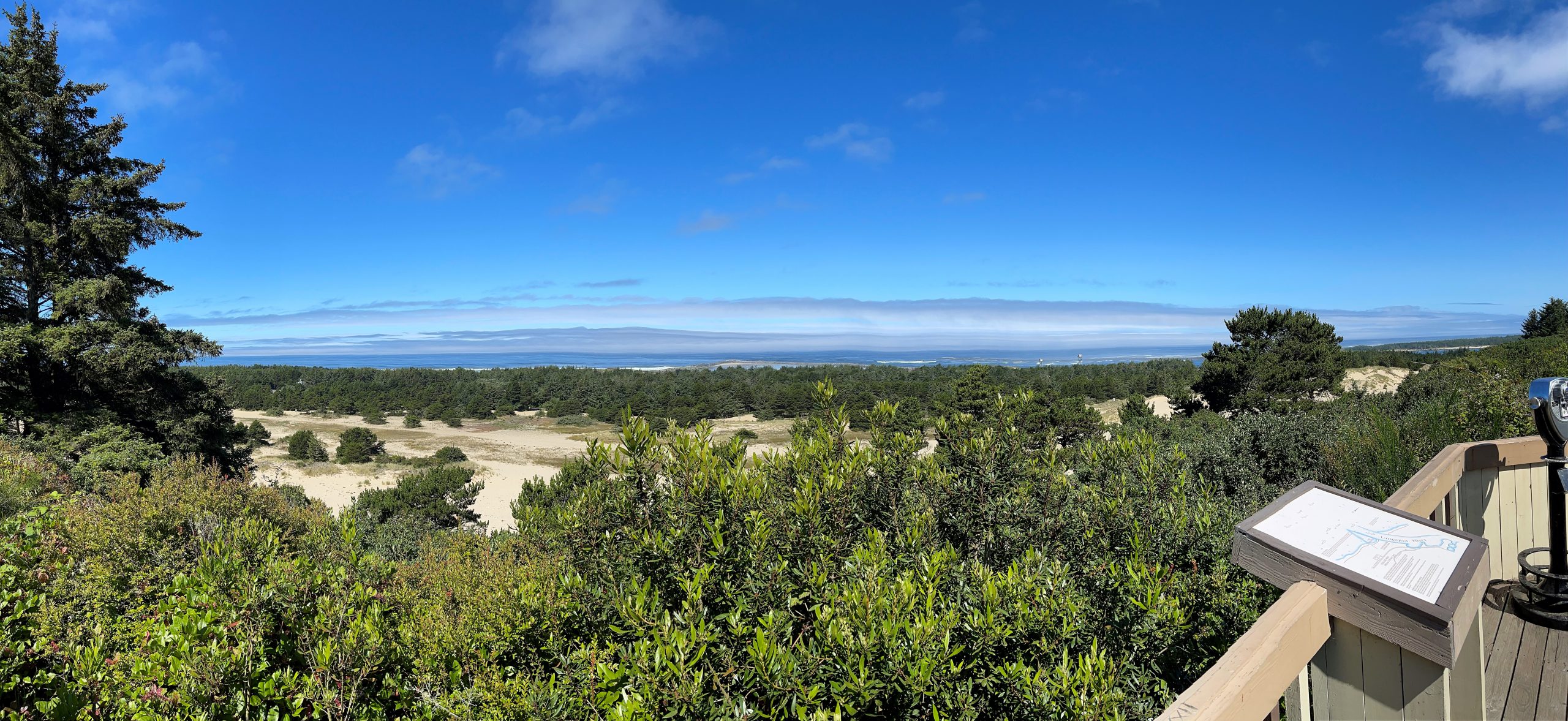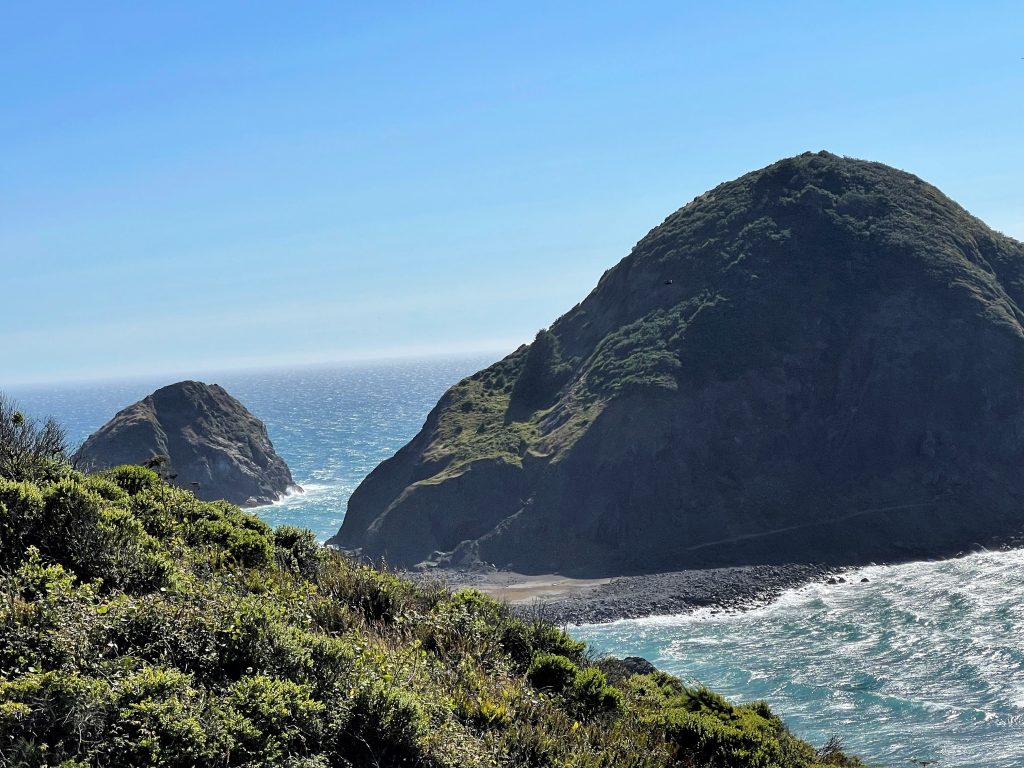 When we neared Coos Bay, I entered a couple of state parks into the gps: Shore Acres and Cape Arago. I was looking for Simpson Reef in that area, as I'd read we might see seals there. If that was possible, it was my great desire. From Coos Bay, our "gps lady" led us along narrow, hilly, gravel roads. I couldn't imagine tourists regularly traveling these roads, often with RVs or campers. Supposedly it was only 12 miles, but it seemed to take forever, and I couldn't help but think perhaps I had put the wrong location into gps, but finally it happened. We neared the state parks and found Simpson Reef: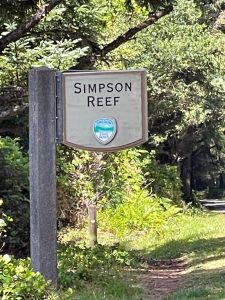 I expected the parking area to be packed, but it wasn't. How could anyone in this area not be planted on the edge of this lookout, peering at the seals? Was I confused about the location? Ron parked, I jumped out, and we stood at the lookout rail:
It was foggy. Now I understood why the parking lot was nearly empty. We could hear barking – lots of barking – coming from the small island a ways out, but we couldn't see anything – because of the fog. I had read that the coastline is often foggy, and we had experienced some fog over the bridge at the little borough of Charleston, just a short distance before reaching the state park. Now it was evident. We were disappointed but decided to have our lunch at this time, in hopes the fog would dissipate.
It didn't.
.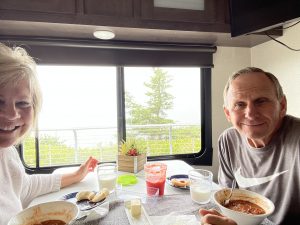 So we decided to drive around the nearby area and look at the coastline. We would come back later.
Oh it was stunning. We hiked to points overlooking the coast.
We pulled in to Simpson Reef once more on our way back to the main roads – just in case. Once again, as He so often does, God gave me the desires of my heart. I not only heard the seals, but I saw them. Just as closely as our binoculars could take us. And I zoomed in with my 12 Pro Max Iphone as much as I could. (You'll want to pause the website music in order to hear the seals bark!)