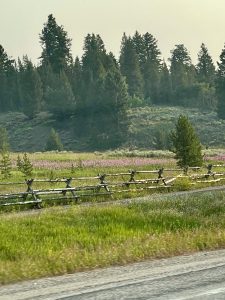 Today, we hook up our travel trailer, leave our campsite of four nights. As we have for the last three days, we again travel three states on U.S.  20, in the short distance from our campground in Idaho, crossing into Montana, and entering Wyoming at the West Entrance of Yellowstone. This morning, as I pass the roadside wildflowers I've seen every day, they seem to say goodbye
from Idaho and goodbye from Montana.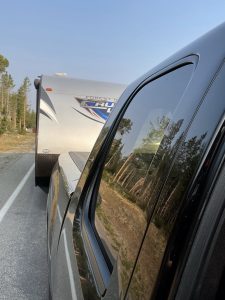 We look different today, pulling our travel trailer, planning to drive the south side of the Grand Loop through West Thumb, around the big Yellowstone Lake and exiting at the East Entrance toward Cody. U.S. 20 runs through Yellowstone, but once you enter the park, you wouldn't know it. I've seen no typical highway signs. Instead, when you drive these Yellowstone roads, you are separating yourself from not only the three states on this western side but from all of the 48 continental states. You are not on a U.S. highway – or any highway. Instead, you are in a unique land of its own. A land of varied wildlife, mountains and valleys, rivers and lakes, obsidian cliffs, and a land of unusual geothermal features; geysers, springs, thermal pools,  mudpots, boiling waters, and travertine terraces. Along with a million other visitors, I  have gathered an understanding that I am treading upon volcanic surface, which may erupt at any moment, but in this magical land, I am at total peace with it.
Today, we cherish each site as we drive through one last time. And as I do, I again pray that I will never forget this land – that God will embed its sites deep into my long-term memory.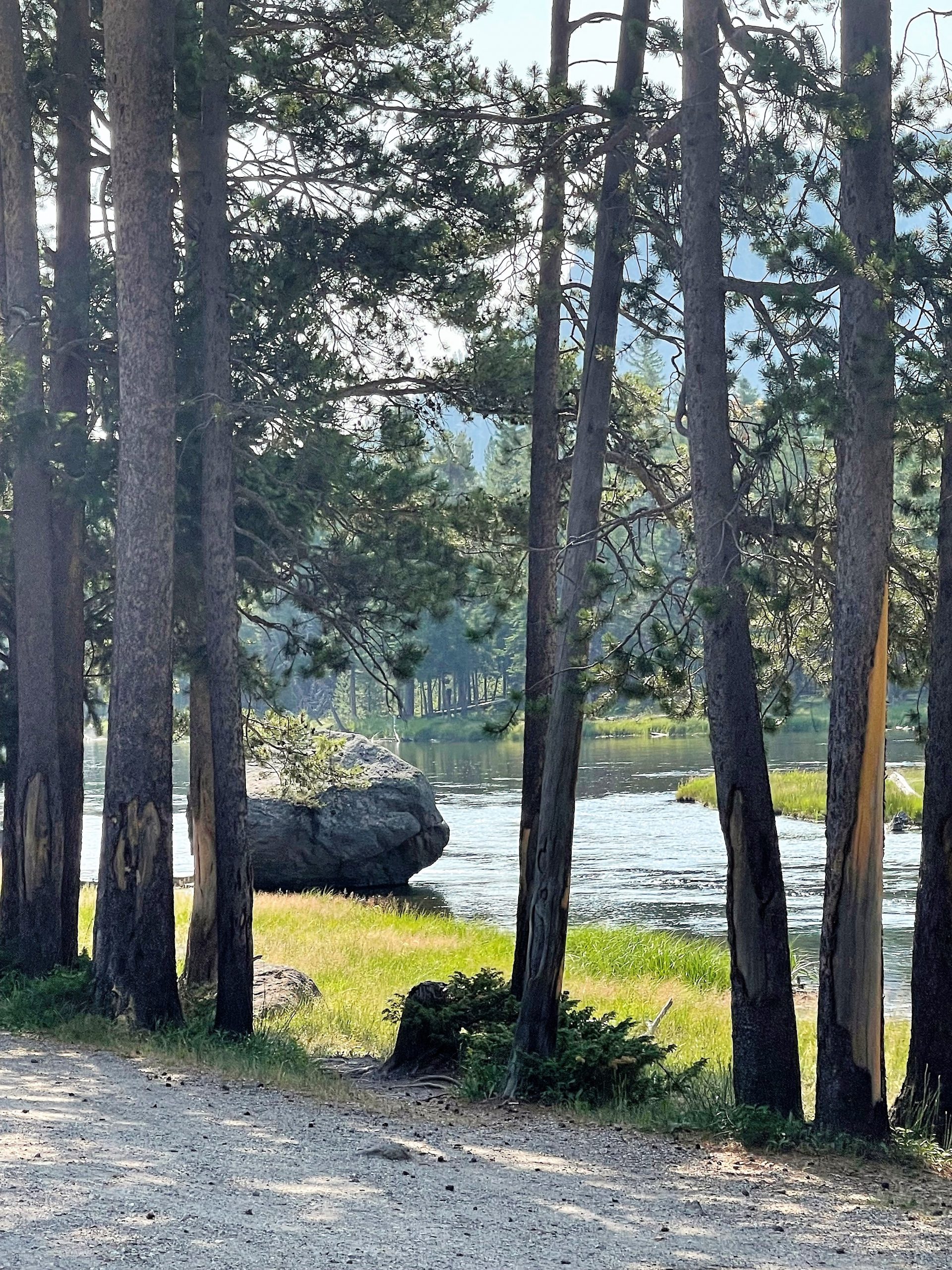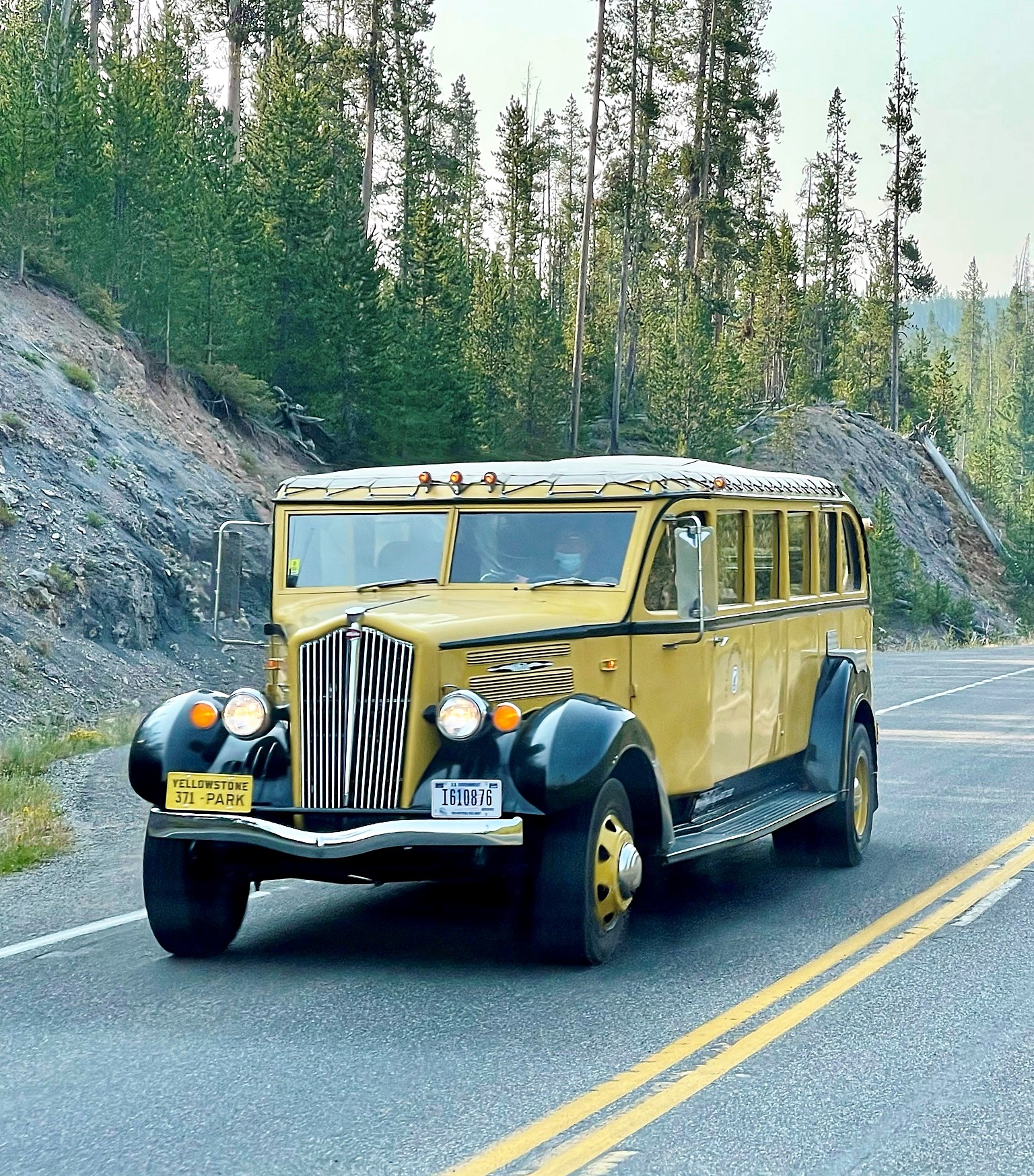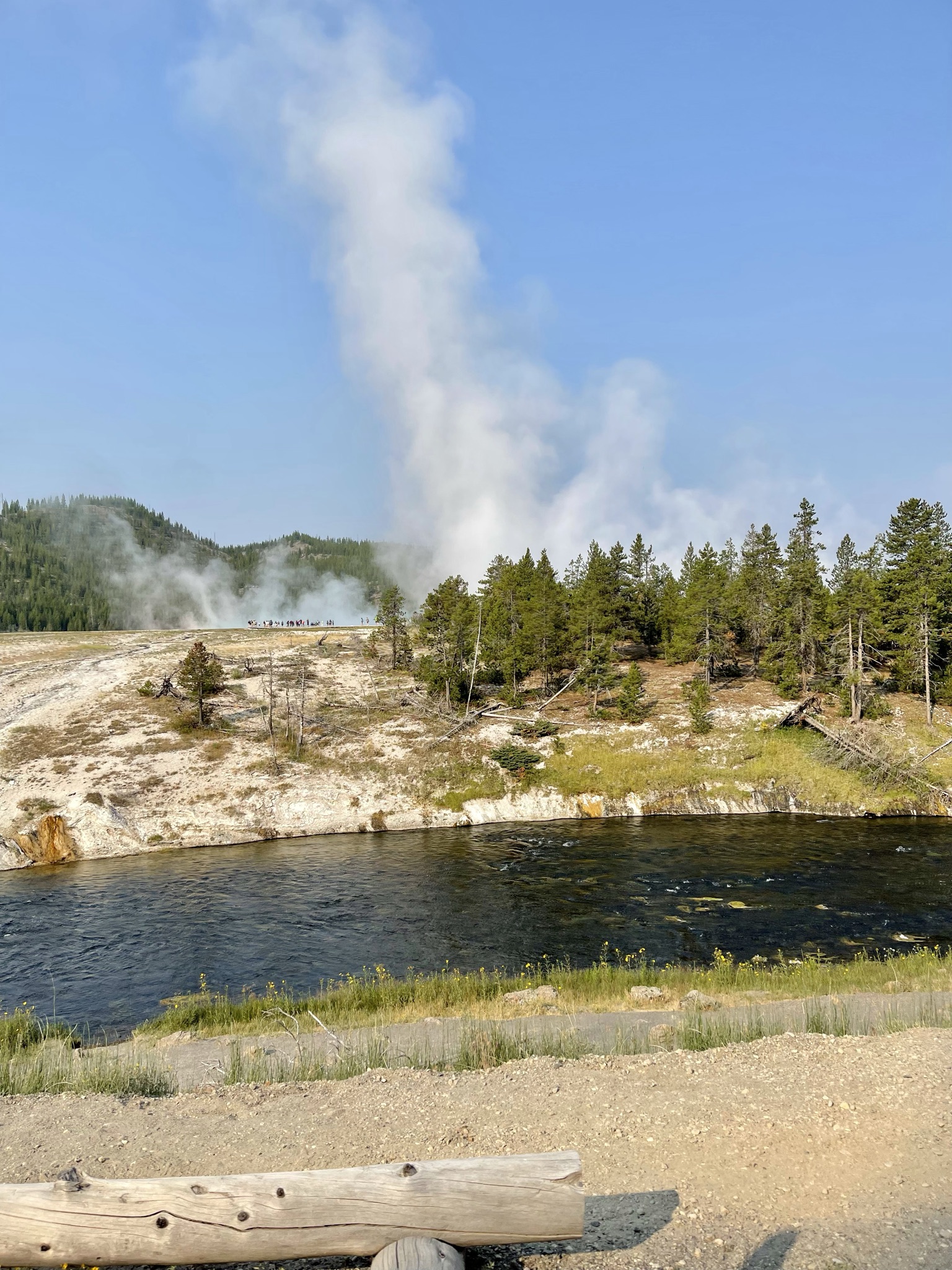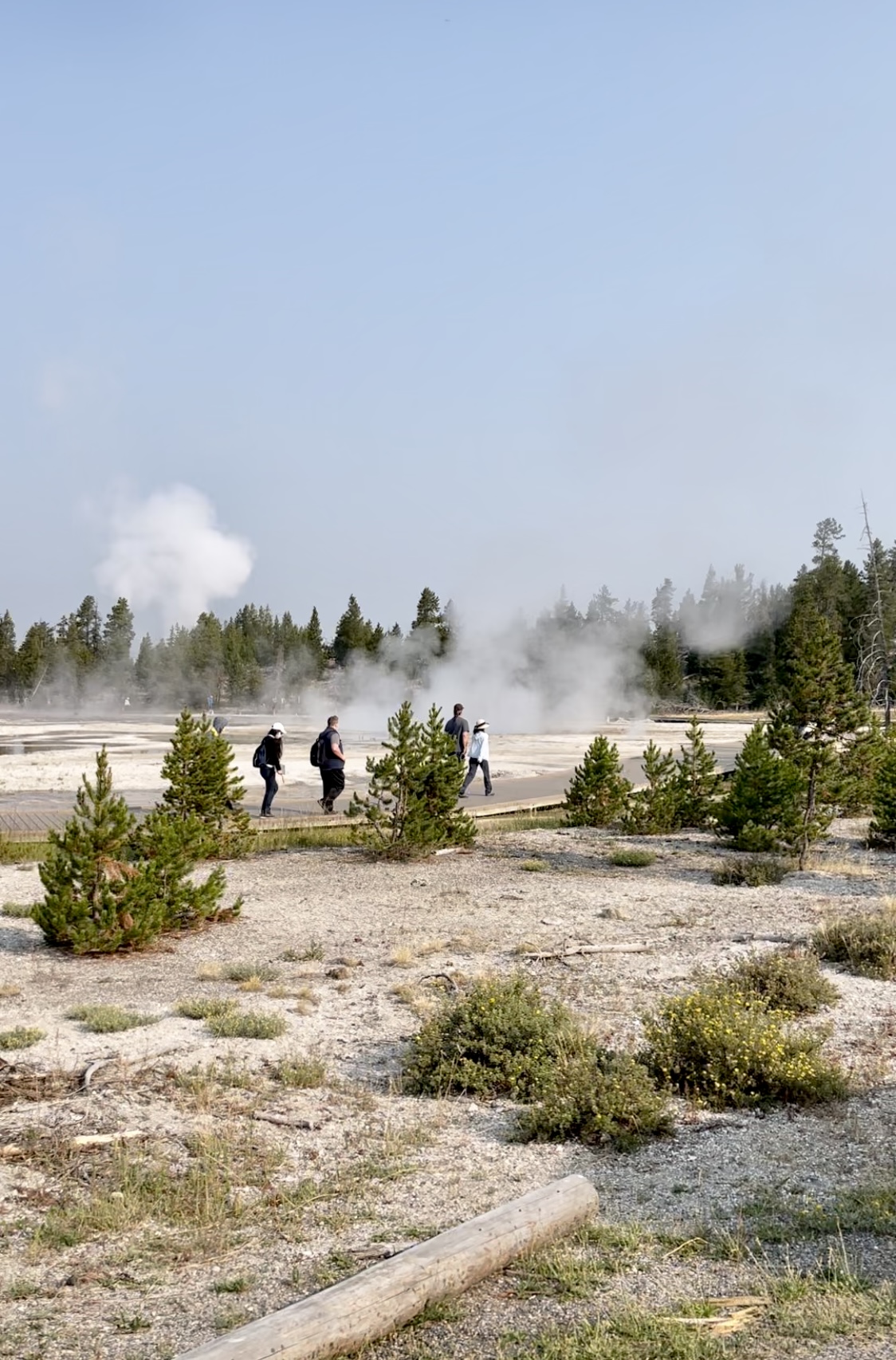 We've crossed the Continental Divide several times in this lengthy Adventure through our northernmost countryside , and today we cross it twice more within just a short distance, first at Isa Lake -and again a few miles further east. You can see the Divide shown in a dotted line. We are traveling the white route today.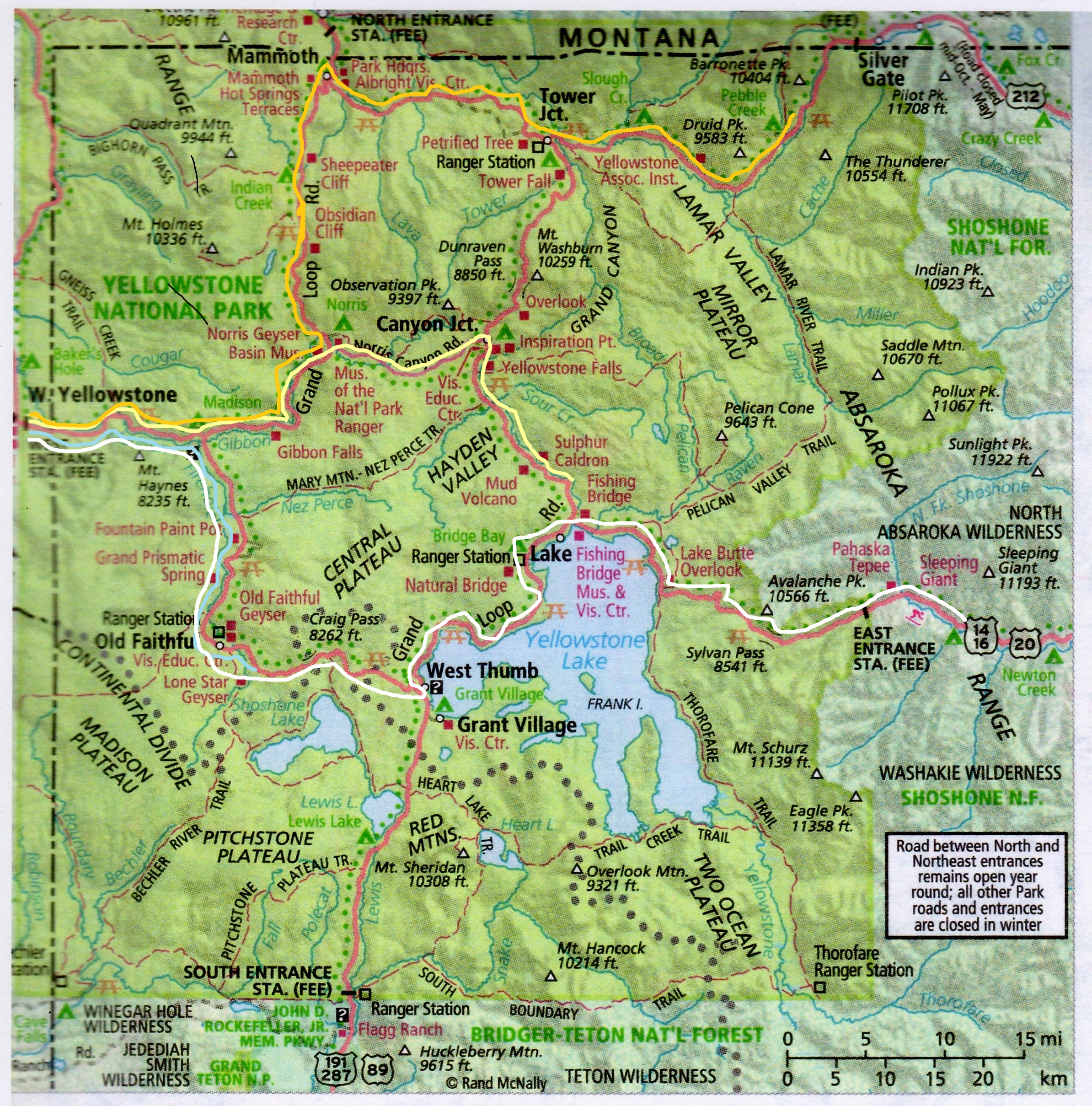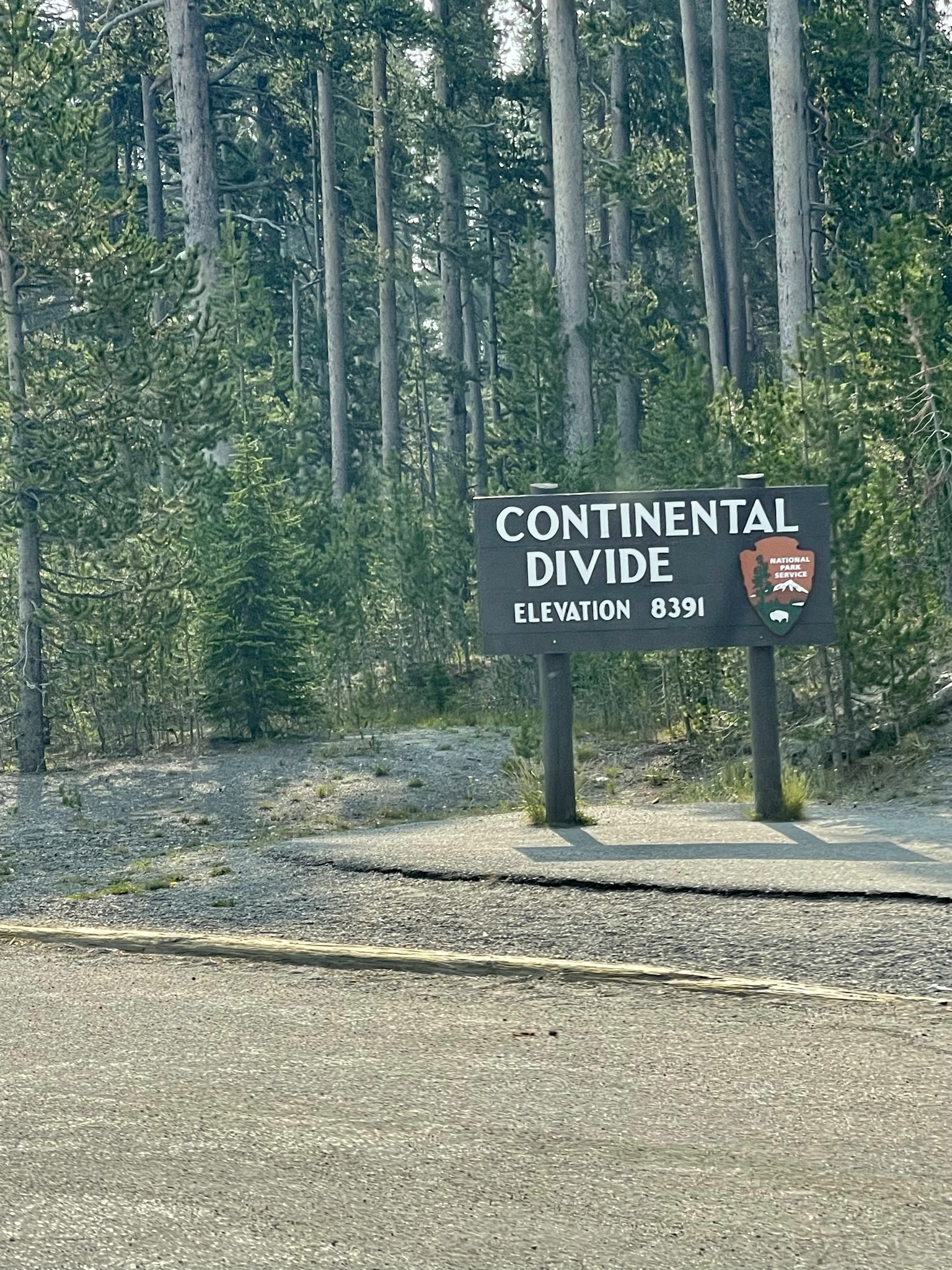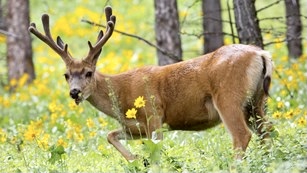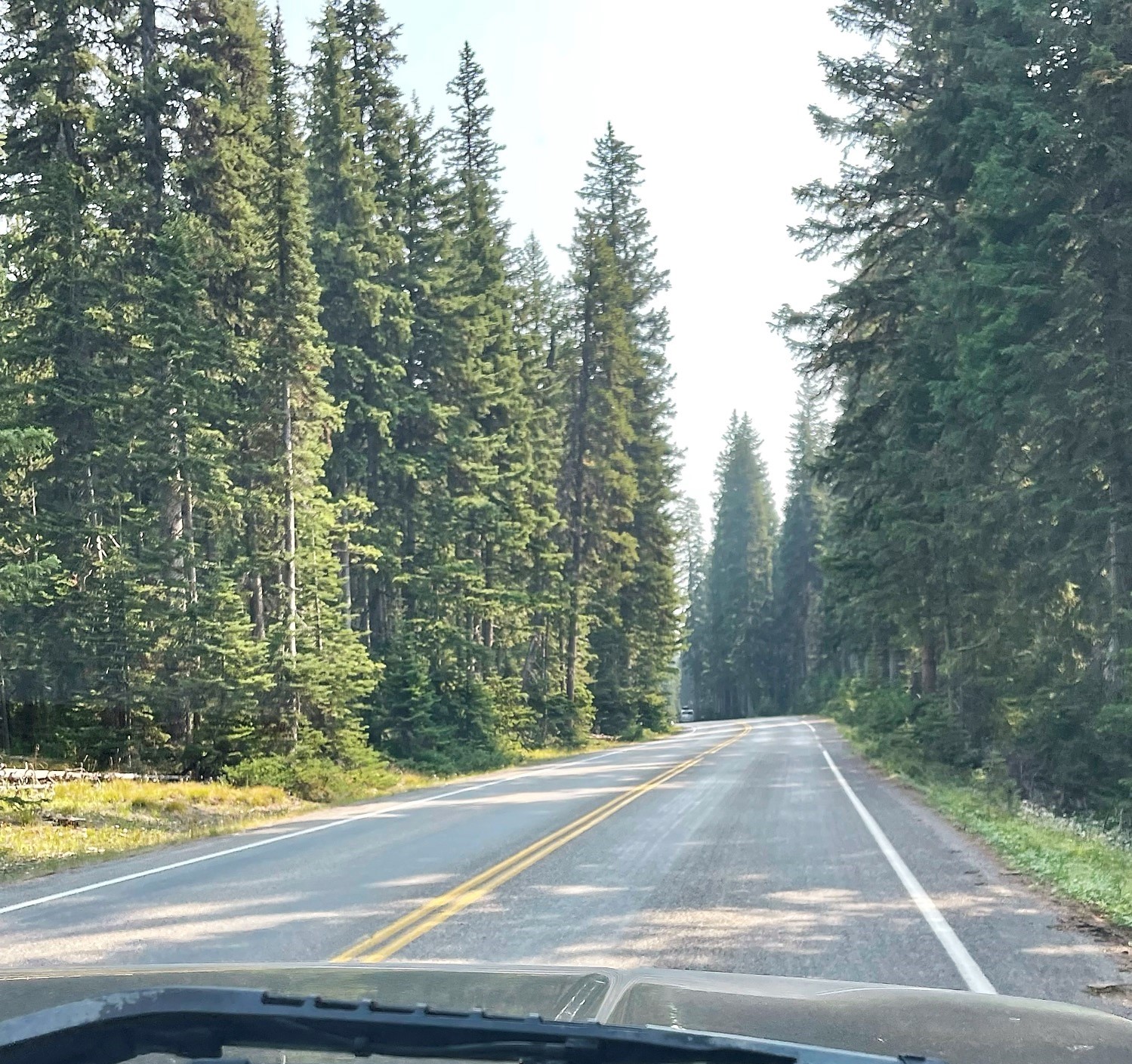 Suddenly, the forests surround us. I spot a mule deer, with large velvet antlers. We embrace the huge Yellowstone Lake for miles – then we climb and hug mountainsides as they drop beside us.  We round s-curves, both in ascent and descent. It is a beautiful day to go over Sylvan Pass on our way to the East Entrance.  
It seems we've traveled much of Yellowstone in the last four days, but we've only seen a fraction of all it has to offer. Yet today, as we leave, we take bits and pieces of this land, Yellowstone, with us in our hearts. Ron's hand is resting on the console between us. I place my hand on his. We look at each other and smile as we pass the sign, "Leaving Yellowstone National Park, " both feeling like we've "hit it out of the park" with this venture!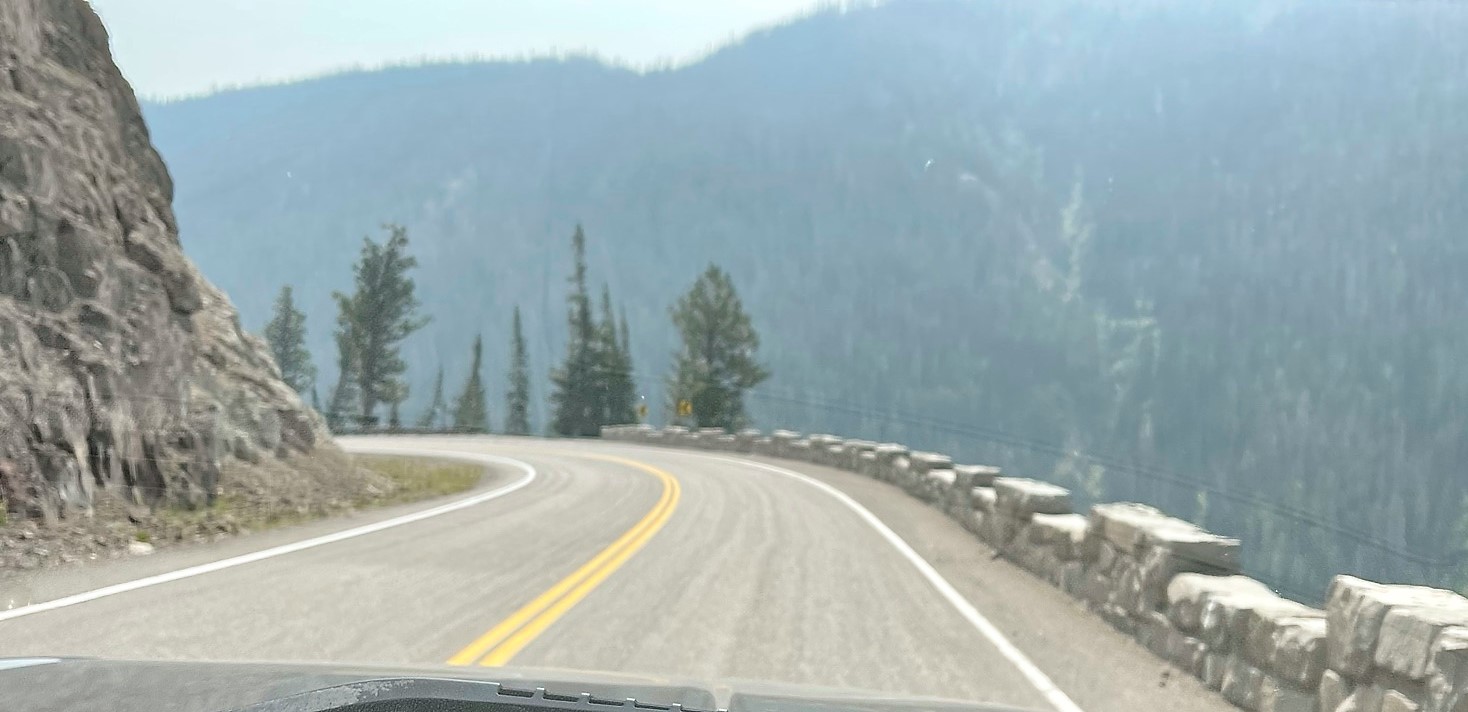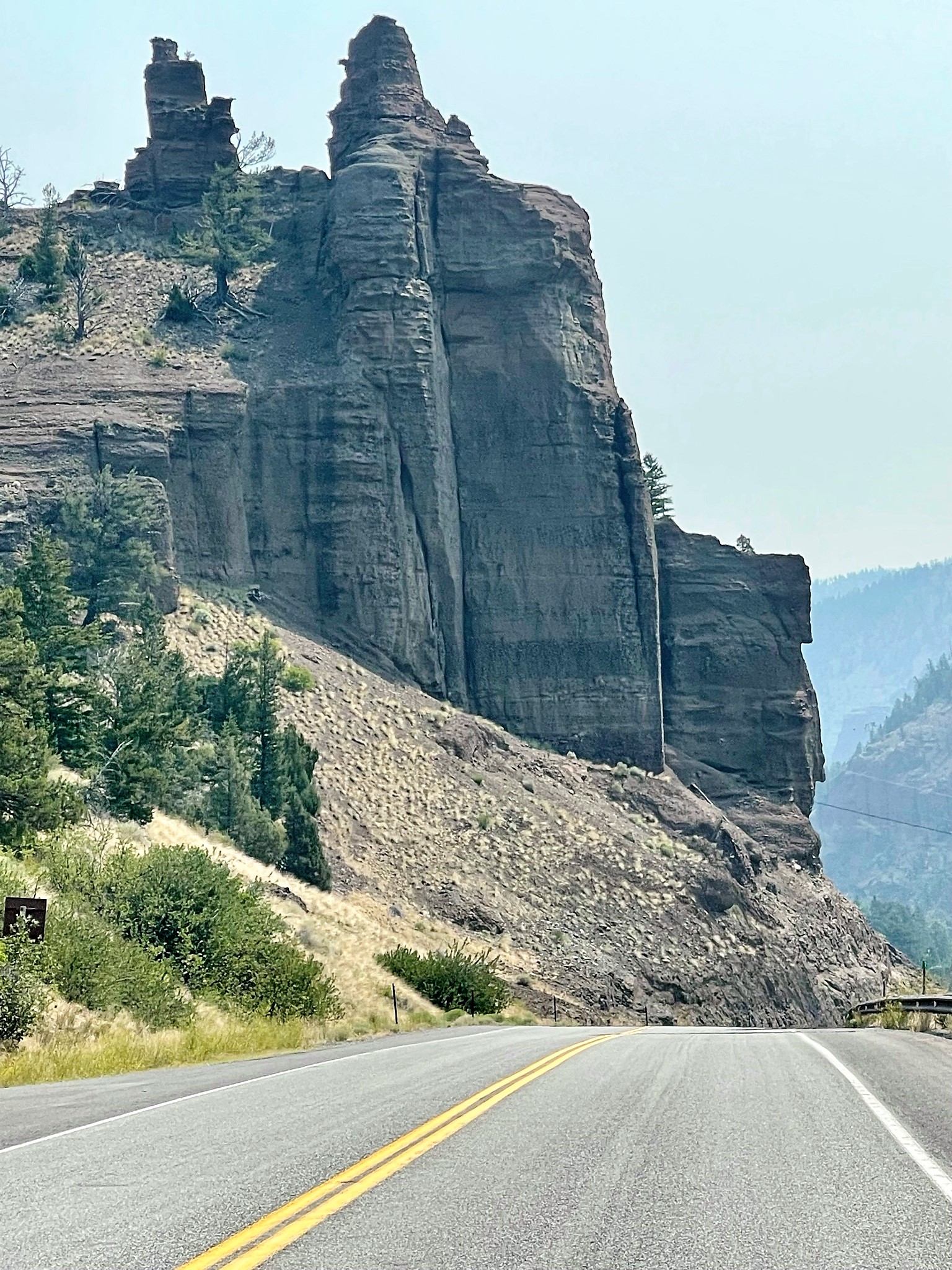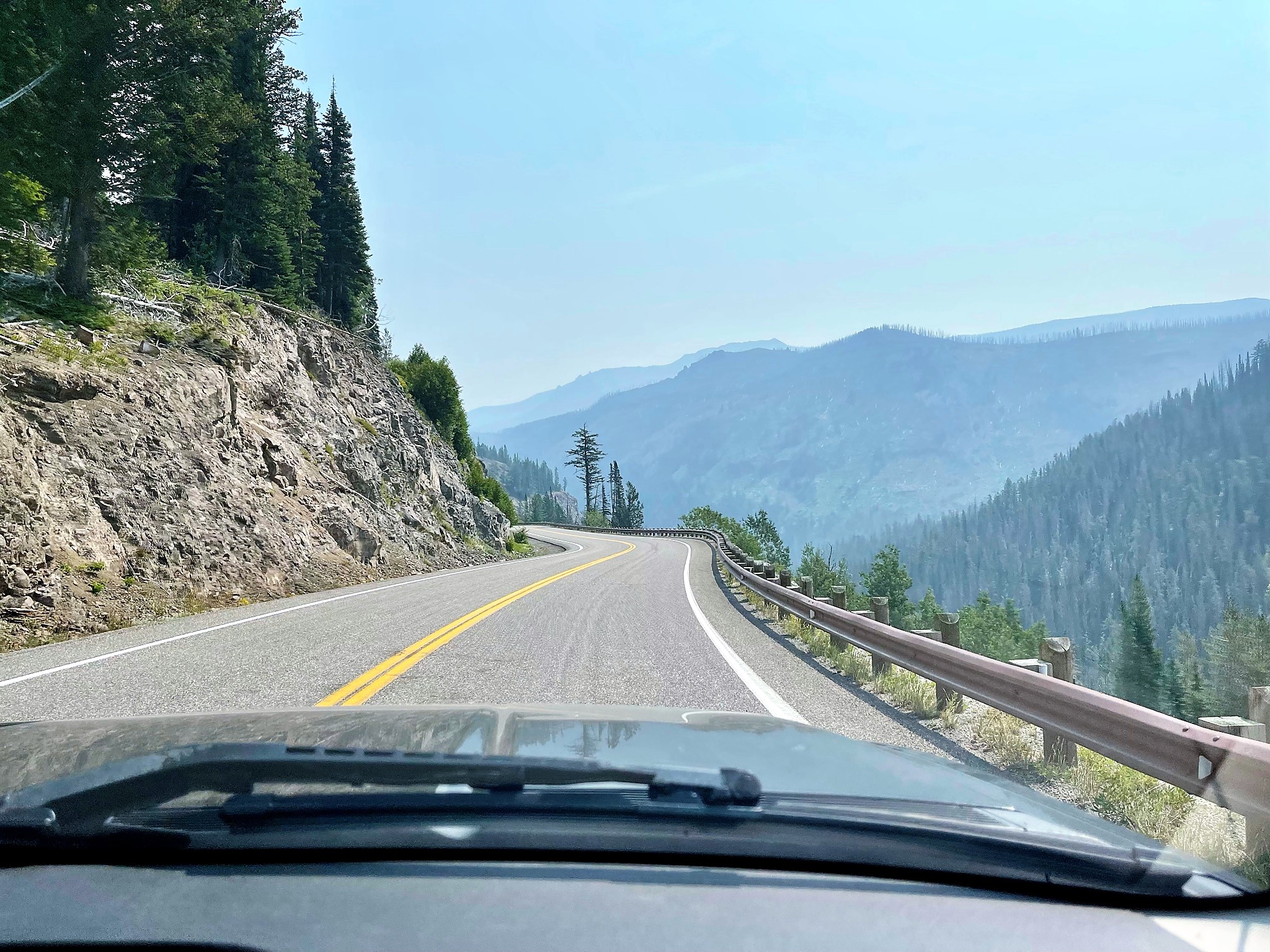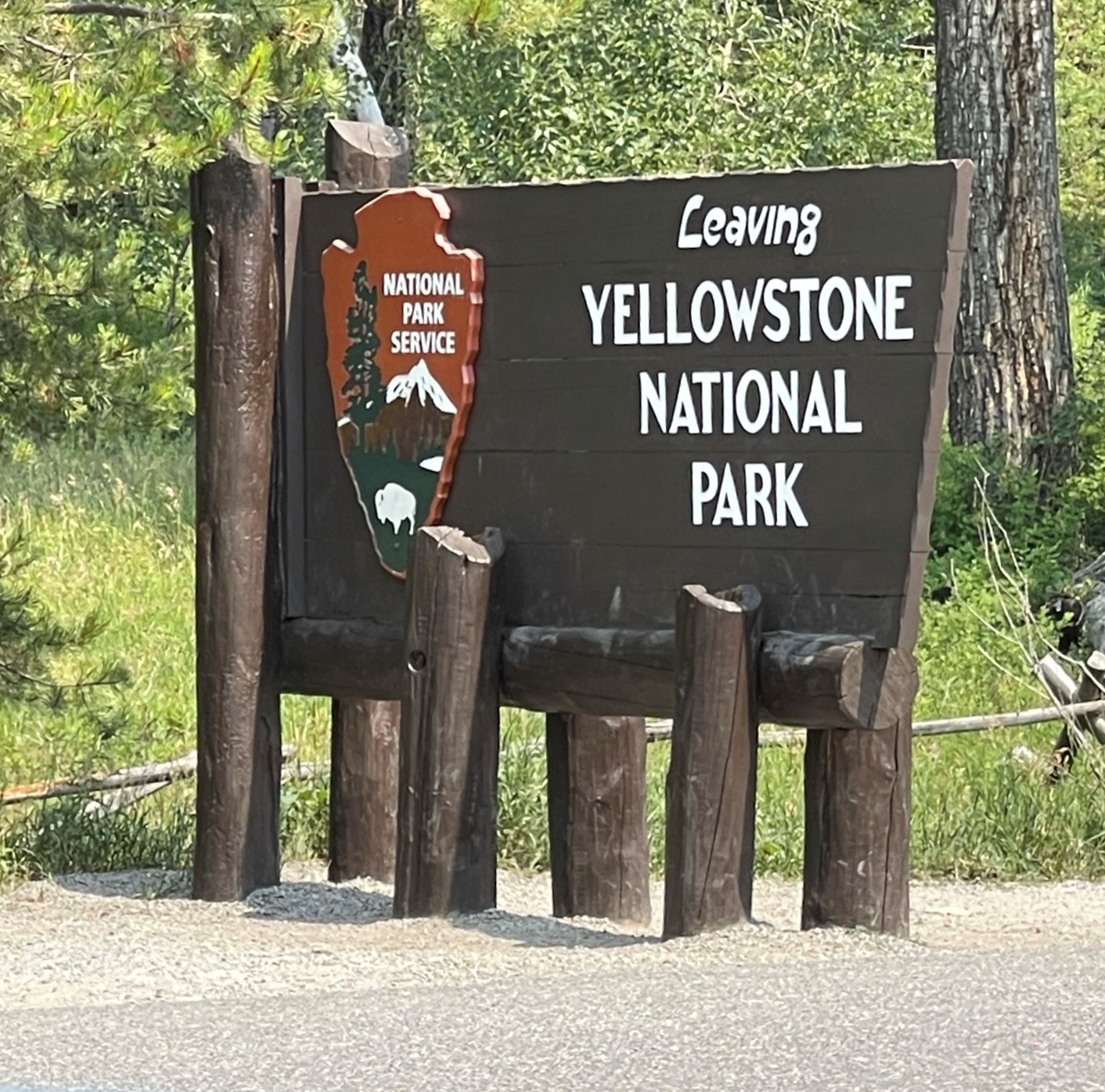 Have you read my book, When Life Roars, Jesus Whispers? Click here to order it – or the 6-part Study book,  Shh! Listen to His Whispers!