I had a party today. Sorry I didn't invite you, but I was all caught up in myself. This kind of party is much more fun when I'm all alone.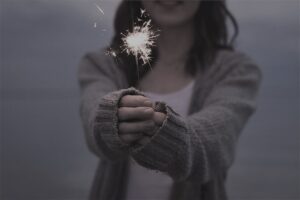 It started this way: "Surely God is good to me . . . but I've stumbled and lost my footing. All day long I'm plagued with trials; seems there's a new punishment every morning." If only I had said something different – if only I could explain– if only he truly loved me – if only she understood – if only things were different – if only – if only – [i]
Wow! The party was really

getting going at this point!

(Maybe you should have been there!)
When I tried to understand all that was going on, it suddenly seemed very oppressive to me.[ii] (You know how that oppression works!) By this time, the enemy was knocking loudly at my door. He really wanted to come to my party!
Like I said, I wanted to be alone at my party. But I did recognize that malevolent knock, so when it became oppressive to me, I left the room where he was knocking, and I entered the sanctuary of God.[iii] It's a quiet place – so very comfortable – such a place of refuge! God took hold of my right hand; He became my strength; and I realized that I desired nothing more than to be with Him. [iv] I realized it was good for me to be near God.
He said, "You can have great peace because you love my law, and nothing can make you stumble."[v]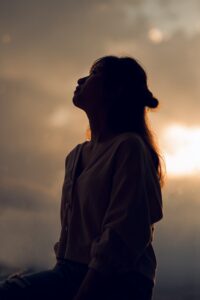 And I said, "I wait for your recovery, O LORD, and I follow your commands. I obey your statues, for I love them greatly. I obey your precepts and your statues, for all my ways are known to you." [vi] (That last part made me I realize that He had known about my party all along!)
Looking back, I see it really wasn't much of a party at all until I entered His shelter. That's when the true celebration started.
Next time I'll try to have a different kind of party

– in the sanctuary – and I will invite you!
Click here to listen to Lesley Gore's 1964 hit, "It's My Party, and I'll Cry If I Want To," the song that led to the title of this blog!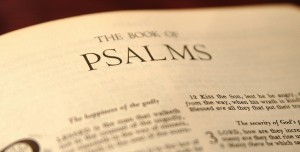 [i] Psalm 73: 1,2,14,15 NIV paraphrased
[ii] Psalm 73:16 NIV paraphrased
[iii] Psalm 73:17 NIV paraphrased
[iv] Psalm 73:23-25 NIV paraphrased
[v] Psalm 119:165 NIV paraphrased
[vi] Psalm 119:166-168 NIV paraphrased